Getting to the "accurate" price for your customer can be challenging and time-consuming. You often ask questions like, "How do I know if my pricing is right?" How do I develop consistency all-through my organization? And more significantly, how do I improve my profitability without losing my business?
Finding your way through these difficulties normally requires taking a step back to level-set your present processes. So, where do you start from?
Profitability and productivity all about working in the most productive way possible and time management. Written below are few tips that will assist you in doing your best on the job as a sales rep. Besides you can sell more with less effort due to these sales' productivity hacks.
Copy Infographic
1. Use Internal Resources
To make more sales, you don't have to figure everything out personally. Your sales team may likely have an internal resources library that is available for fast and easy reference. This should have everything ranging from a sales playbook to an outbound prospecting call workflow that assists you in having a better understanding of the time-tested and metrics-backed best practices of the company.
You must store all the materials on your desktop for quick and easy access and use the materials to prepare for all the calls you make, rather than starting from the beginning every time. Also, reference the playbook to develop the best elevator pitch, and carefully read the guide to asking eligible questions, and use the workflow to schedule your calls for every week. If the references are being used strategically, you'll be able to prepare for calls faster and efficiently.
2. CRM is Your Friend
Lots of sales reps dislike CRMs, such as Salesforce.com because they think it's a waste of time. Nevertheless, that isn't true. Although it takes a while to fill out your prospect's data and conversations every day, in the long-run implementing CRM will help enhance your sales results. Whenever you follow up on a lead you've already spoken to, you'll have highly detailed notes to work off of and be well-prepared for the call.
If CRM is not used properly, you may likely not remember that last time you discussed a certain feature or product in full detail and may even have to start repeating yourself. This will make you look incapable, and also waste both your's and the prospect's time. CRM is available to help you, not to impede you. Besides, it can nobly boost your productivity if it is accurately used.
Related: Best Content Marketing Strategies That Will Dominate 2021
3. Use Data to Inform Your Job
Every data you gather in CRM is waiting for you to use to enhance your productivity. When is the proper time to call your prospects? What is your rate of success for companies of a particular size? If you are not aware of your sales statistics, you could be missing out on massive chances to enhance your job performance.
When analyzing your historical sales data, you can uncover what chances you're most likely to close, and then pay attention to those prospects. For instance, if you have had a massive rate of success with mid-sized companies that have been in the system for less than 20 days, then you will know how to accurately prioritize and make the best of your selling time.
4. Track Your Prospects
There are some powerful sales tools on the market now that can assist you in keeping accurate track of what your leads are doing precisely. Rather than calling cold leads daily, some tools will make of aware of when a prospect has opened your email, if they've changed jobs, etc. Tools such as Yesware alert you whenever a prospect opens your emails so that you can call them while your message is still on their mind.
While Newsle can be used to track when your prospects have an updated LinkedIn profile, or if their company got a new set of funding. These tools can assist you in identifying trigger events to help revive cold calls, so you won't waste time paying attention to uninterested prospects.
Also, Read: Why a CRM just became essential for SMB sales and marketing
5. Send Emails Efficiently
Since your marketing department makes use of Marketing Automation to send out mass emails, they won't always have time to assist the sales department in automating every personal email to prospects. That's the reason a tool like Mail Merge was created. Rather than asking your marketing team to set up an email for you, you can send personalized emails to a large number of your contacts without stress.
You can easily check in on all your cold leads or follow up on warm prospects with their first names in each email, so it looks as if you message them. This enables you to spend little time typing out emails and more time on working leads.
6. Schedule Meetings Faster
For instance, you've successfully emailed a prospect and they're interested in setting up a meeting, which is awesome. But you'll have to email back and forth for a while to know their availability for a call next week. With a tool like TimeTrade, you can skip that whole process without stress. TimeTrade helps you schedule meetings comfortably.
All you have to do is to add a link in your email signature, and prospects will click on it to look at your upcoming schedule to know when you'll have an opening next week. Then your prospects can easily schedule a meeting for themselves, which will automatically pop up on your calendar. Although it may seem like something small, it will save you more time and also be more convenient for your prospect.
Also, Read: What is Email marketing? Its importance and Automation Software
7. Close Deals Sooner
When you're about to close a deal, and you don't want to be delayed by paperwork. Modern-day sales reps shouldn't be faxing anything. And there is a better and safer way to exchange the important paperwork to close deals.
With a tool like TinderBox, you can auto-generate sales contracts, to track if your prospects have opened or check the documents, and also allows electronic signatures for quicker processing. It's easy to use, that even an IT-illiterate prospect should be able to properly understand it. This should help fasten the whole sales process, so you can close the deal more sooner than you expected.
Conclusion If you want to configure your quotes rapidly or be a more productive and efficient sales rep, it is within your power and will transform your mode of work. All you need to do is to start making use of proper technologies such as CRM, automated emails, data analysis, etc. to work more effectively and you'll see swift enhancements in how much you can achieve daily.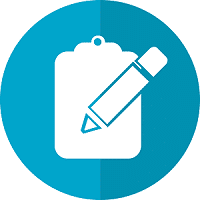 Do you want to implement a CRM system within your organization? Connect with our CRM Experts today!