What is Field Service Lightning?
Field Service Lightning (FSL) is an extension of the Salesforce customer relationship management (CRM) software, specifically of the Service Cloud section. It allows a business to better track and manages its workforce through improved methods of tracking employees in the field and optimizing mobile platform solutions.
It uses the modern advantages of Einstein AI to further its capabilities and provide insightful solutions to the user. These solutions include set up steps that allow the employee to provide more efficient and smarter services to the clients.
Through the usage of FSL, the business owner is able to monitor the progress of their employees in the field and the customer can also be kept up to date on every step.
Appointment scheduling is made simple through an automated process, and companies that use FSL report having a 48% increase in first contact resolution speed. FSL is available offline and online, which is optimal for the traveling employee.
Applications
When should you implement an FSL solution into your company? Here we answer this question and look into some real-world applications of the FSL software.
Any company that has employees who work in the field away from an office can benefit from the integration of FSL into their technologies. Mobile field technicians need a way to streamline and organize their processes to produce the best and fastest results, and this is exactly what FSL can provide.
Some examples of businesses that would benefit from the application of FSL would be painting companies, window companies, and cable companies. This list is not exhaustive and there are many more types of businesses that can take advantage of the services provided by the FSL solution.
Service Managers and Mobile Resource Dispatchers can use FSL to keep track of service call-outs, scheduled appointments, and the technicians completed work in the field. This all results in better business and thus better sales and happier customers.
FSL is also great for companies looking to improve their ecological footprint and go paper-free. Not only is removing paperwork great for a company's eco-friendly image, but it also helps to reduce human errors.  
Best Practices
Be aware of what you want the most out of your usage of the software—This will lead to the highest level of satisfaction from the software's implementation. Make a list to identify your mobile business requirements and set some goals you wish to accomplish through the use of the software.
Hire a Salesforce support and maintenance partner—Once you have your requirements figured out, you can begin to look for support to properly implement the FSL solution into your company. A Salesforce support and maintenance partner will have all the knowledge needed to safely and effectively integrate the software into your company and ensure that any errors are dealt with correctly.
Not only will a support and maintenance partner help with the setup, but as their name suggests they can also help with any maintenance you may require down the line.
Map the customer journey and company workflow—Understanding these two important pathways will help you make the most out of your FSL integration. It's also a great chance to review them and update them.
Make use of real-time syncing—One of the great features of Salesforce FSL is its real-time data and analytics. Being able to access current data allows for the best decisions to be taken as quickly as possible, meeting and exceeding the customer's expectations. This real-time information can help you make sure your company is never out of stock and better enhance the scheduling of your operation.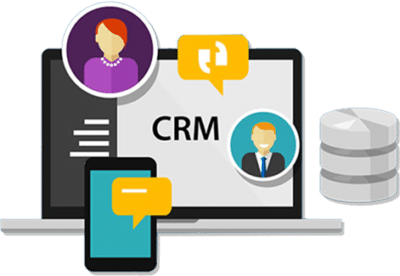 Need to enrich your Salesforce CRM with business focused solutions? Contact our team to understand, how we can help you in achieving your CRM goals.