When it comes to sales management, you're likely to come across two kinds of managers. The first one notices when the markets are declining and decides to focus on that over everything else. In this scenario, the only result you can possibly expect is a decline in sales as well.
The second type of manager is the kind who decides to leverage the decline and increase the brand's market share. This is a bold manager with a vision who knows how the game is played. Managers of this kind have no problems achieving results even in the most challenging of scenarios.
Although, if you were to dig deeper, you would find that these managers follow a pattern; a pattern that is broken down into 4 stages, with the 4th one being the most evolved stage. In this blog, we are going to explore these 4 stages even further and how you can bypass the first stages in order to maximize your sales productivity.
Stage One
This is the stage at which most companies begin their journey, and it can be best described as being chaotic or without rules. There is little to no structure in place and the sales team is simply commanded to go make a sale. Needless to say, such a scenario can lead to all kinds of problems and conflicts.
That's when the person running the business decides to introduce some sense of a structure by hiring a sales manager. This stage can be avoided altogether through the proactive decision by the business owner to employ a sales manager early on.
Also, read: How to configure Quotes faster: 7 productivity hacks for Salespeople
Stage Two
In stage 2, we start to see a system in place or at the very least a bit of structure. The sales manager, at this stage, functions as though he/she were conducting a survey. He/she tries to make the sales team feel valued and comfortable and listens to their concerns.
The sales team is provided with everything they need, which is fine as long as the sales team can continue contributing to the brand's growth.
However, all good things come to an end and the cracks start to appear. A common problem that plagues stage 2 is self-interest. When all the needs of the salespeople are met easily, they, especially the ones higher on the success ladder, tend to develop an attitude of "I'm only supposed to sell. That's all my job entails".
In other words, stage 2 becomes toxic. The manager is forced to deal with complaints of unfairness and other issues such as low productivity. Vision can be lost from the team, and this can lead to a lack of motivation and drive. Salespeople may find they are less incentivized to work as hard as they did before.
This is when a stronger sales manager is called in; someone who won't hesitate to discipline, even fire, salespeople who aren't contributing and someone who can restore order. That brings us to stage 3.
Also, Read: Salesforce Lightning Web Components – lean user interface development
Stage Three
Stage 3 managers begin to standardize the system and show the door to non-performers. Along with productivity, profits go up and prices can be potentially raised. Stage 3 manager functions as a CFO in some ways. This person is invested in expanding the business and doing what's best for it.
However, this is the trickiest stage as many companies tend to fall into a false sense of comfort assuming that there isn't much else to do. In other words, they don't strive for stage 4. This complacency can be the downfall of any good business. That brings us to the question of what stage 4 looks like.
Stage Four
Stage 4 is when the hired manager is a proper businessman capable of transforming the team. He/she can identify the non-performers and work towards motivating them as opposed to just removing them from the team. A stage 3 manager only hires and fires; a stage 4 manager transforms. They can play with the cards that they've been dealt with and make the most out of what may have been a less than the desired hand.
There are 3 key changes that the stage 4 manager does. He/she establishes a do or die culture while celebrating the entire sales team, establishes a selling process, and provides the tools needed for the team to do what's necessary.
As a sales manager, you would like to be at stage four of the evaluation. Besides people skills, you would need to be skilful in crunching numbers to measure your team's performance.
Also, Read: Microsoft Power Platform vs. Dynamics 365 for mid-sized businesses
Key skills of a Sales manager
Coaching: Every individual within a sales team is different. Everyone has different levels of motivation and different motivations. It is the sales manager's responsibility to coach each individual to perform at a minimum level and make an A+ team out of an A-team.
Horses for courses: good sales managers understand every individual is different. They don't always measure everyone's success on a similar matrix. They know sales are complex and require different skills. As per Brandon Rigoni, Ph.D., and Jim Asplund article on Haward Business Review   90% of managers that implemented this strategy saw huge gains in the following areas.
10%-19% increase in sales

14%-29% increase in profit
3%-7% increase in customer engagement
9%-15% increase in engaged employees
6- to 16-point decrease in turnover (in low-turnover organizations)
26- to 72-point decrease in turnover (in high-turnover organizations)
22%-59% decrease in safety incidents

Motivation: When it comes to motivation no other team requires it more than the sales team. Considering the sales team is the actual bread earner for the entire company, they always need to be motivated and outperform expectations. A good sales manager knows how to motivate his team under all circumstances.
Communication: Communicating your thoughts to your team is the basis of all other skills mentioned. Unless you can communicate effectively with your team you cannot motivate or coach your team. As per Anil Semwal, "It would be difficult to effectively engage with your team unless you can both listen to them and share your mind with your team"
Loyalty: A sales manager who is loyal to his work and his team would definitely get a lot of respect from his team which in turn will result in better performance by each individual. Team members look up to trustworthy and loyal leaders to encourage themselves. A Loyal sales manager would always fight for the best and stand by his team in tough times. Getting your hands dirty with the team wins their trust in you.
Analytical skills: Without a doubt, new age Sales Managers need great analytical skills. They cannot just take decisions based on rumors. Sales Managers should be able to crunch out numbers to make decisions whether it be to measure your team's performance or to calculate profitability.
Technology as an aid
Most of the skills mentioned above can be learned to become a stage 4 sales manager but to better impart those skills good sales managers use technology to its full advantage. With the recent advancement in technologies such as CRM, Mobility, and AI sales managers can better manage their responsibilities and monitor their teams.
Leading CRM's such as Salesforce and Dynamics 365 CRM have capabilities to utilize technology for all key skills a great manager possesses. Some of the CRM features that can aid a sales manager include.
Gamification: Gamification is essentially applying gaming techniques to non-gaming applications.  This results in motivation and a sense of healthy competition within the sales team. Gartner predicts that almost 50% of top Global corporations are using gamification as "the primary mechanism to transform business operations". Prominent gaming features include leaderboards, points and social recognition. People are often naturally competitive, and this can be a fantastic way to motivate and reward workers at the same time.
Goal Management: Goal management helps sales managers in defining goals for the sales teams. Proper goals for sales targets or ticket handling keeps the team motivated with benefits attached to goals. Although as discussed earlier sales targets should not be the only matrix to measure an employee's performance but it is definitely a major criterion in a team's KPA.
Integration: One of the key reasons to consider Salesforce or Dynamics 365 CRM as your CRM of choice is their ability to integrate with almost any software. Integrations with communication tools such as telephony, Outlook, and Microsoft Teams help managers effectively communicate with their team.
Mobility: Sales teams are always on the move; they constantly want the latest information handy. With major CRM's supporting mobility, the communication barriers that existed before are broken. You no longer need notepads or excel sheets to record your onfield data.
Sales Analytics: Sales analytics is an awesome feature of CRM for sales managers. You can analyze the data of past campaigns to create better and more optimized campaigns. Features such as AB testing help you constantly evolve campaigns based on past results. You can collect data from polls, website traffic and other sources and then analyze it all within the CRM.
Data Visualization: Using this feature sales manager and other stakeholders can quickly visualize complex data collected from various sources. A modern CRM like salesforce or Dynamics 365 will help you capture that data and present it in a simple and meaningful way. This helps in qualifying leads and make key decisions.
Sales Literature: An excellent tool for coaching your team. Sales Literature is a place to store sales information for your organization. It is a central repository of storing brochures, pricing structures, flyers, and other related literature.
A great leader would always utilize the best resources at hand. Technology is a great friend to help you and your team achieve the best.
Also, watch our video on The Evolution of Sales Management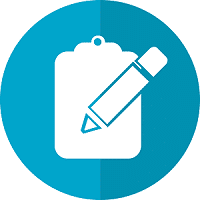 Do you want to implement a CRM system within your organization? Connect with our CRM Experts today!