ERP (Enterprise Resource Planning) systems are known for certain capabilities. One such capability involves maintaining records of customer purchases. These records can be very valuable when it comes to figuring out the customer in terms of their demographic profile, the cost involved in retaining them, and their overall value to the company.
Though ERP systems actually collect the data, the data is stored in a CRM (Customer Relationship Management) System.
For long, ERP systems have provided top-notch built-in reporting capabilities. Some of them have even offered data concerning the usage rate of a product to help businesses make predictions about when the product will have to be replenished for a particular customer.
In fact, even if the ERP solution cannot offer this capability, the actual calculation can be carried out with the aid of spreadsheets.
This is a data analysis technique that businesses keep revisiting every now and then. The objective (often) has to do with predicting repeat orders. Obviously, there is bound to be agreement on all sides when this happens because repeat orders are never a bad thing.
The Issue
Maintaining the report on the ERP system isn't going to cut it. Of course, it's smart to actually hold the information, but the information needs to be made accessible to salespeople, whenever and wherever possible.
This data must be made available to the sales personnel. Otherwise, it isn't of much use and a total waste considering just how valuable it can be. Sadly, even when the customer order histories and predictions to get to the concerned sales personnel, it is rarely at the right time.
You see, even knowing when a product is likely to run out for the customer is enough. However, the information is of no use when it isn't being leveraged. Most customers tend to be loyal towards a particular item among a range of options.
However, salespeople aren't confident about things even when the customer is likely to purchase the same product anyway. This is because they do not have the information necessary to make an informed decision.
This is why efforts to predict tend to fail.
How CRM Can Aid Prediction Effectively
Predictive success lies in being able to communicate the predictions to sales teams at the right time. Only then can salespeople leverage the data and use it effectively. CRM can aid this with a range of functions.
For instance, CRM systems record calls and schedule events. These systems also bring issues to the notice of sales teams, which allows them to keep a track of customer activities before engaging with them.
One such issue that needs to be highlighted is the reordering of products. When this is highlighted, the data immediately becomes available, falling in line with a salesperson's scheduled activities.
Apart from offering a list of products/items to be reordered, the solutions can even suggest a list of products that have not been ordered by customers that fit the same profile. For instance, a list of "top ten items not ordered" can be communicated to the sales team and included as an action item.
Better segmentation can be achieved through more in-depth analysis. For example, the evolution of the customer over time can be shown via the time series. These models, however, require a live connection to the analysis server since the predictive model cannot communicate as a data file with the CRM database. So, querying must occur in real time.
The end result is that sales personnel have the best analytics to work with.
Furthermore, CRM systems make it possible for such predicted orders to even be shared with customers, who can fulfil the order by simply replying to an email.
It is also possible to create web pages that offer recommendations to the customer.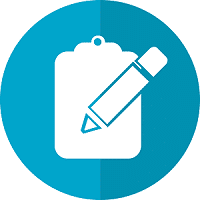 Do you want to implement a CRM system within your organization? Connect with our CRM Experts today!