Artificial Intelligence (A.I.) in simple words is a computer science to create machines as smart and capable as humans with the help of algorithms designed to make decisions using real-time data.
It refers to the combination of concepts and technologies, with its applications everywhere you look at, like – robots that impersonate humans, self-driving cars, machine learning, and more.
Artificial intelligence (AI) builds intelligent and capable machines to think like humans, learn by themselves, and reach conclusions with their instant analysis.
These AI systems empower businesses to leverage large volumes of available data to extract insights and patterns that would be impossible for any person to identify, allowing them to deliver more personalized communications, identify possible fraudulent transactions, and more.
In everyday life, Artificial intelligence is successfully expanding around us in various perspectives like education, communication, health, marketing, traffic control, purchasing, and more.
Artificial intelligence sets the basis for all computer learning and is the future of complex decision-making. These machines are remarkably effective at calculating any combinations and permutations to reach the best decision.
Deep Learning and AI are the foundational future of business decision-making.
Artificial Intelligence has three main components: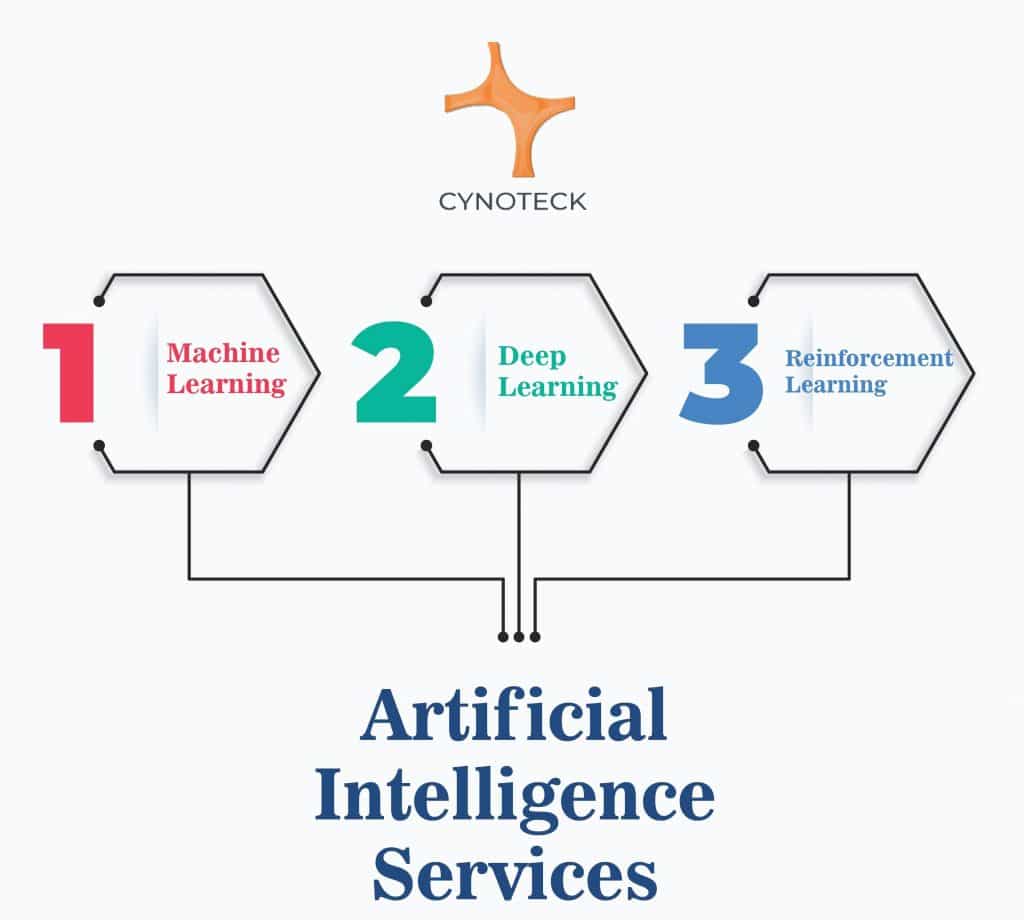 Copy Infographic
1) Machine Learning:
Machine learning is based on algorithms where a machine learns from the previous data and past actions. It begins with the observations of data to look for patterns in data and makes better decisions accordingly.
Machine learning gives computers the ability to analyze and sort large volumes of data. The process begins with data, instructions, and observations to get better decisions in the future.
2) Deep Learning:
Deep learning is a subset of AI and ML which is inspired by the structure and function of the human brain with neuron nodes connected like a web. Deep learning is the technology used behind driverless cars.
Machine learning prepares machines to do what humans are naturally born with, to accomplish tasks quickly from the sound, images, or text, with incredible accuracy, sometimes more than human-level performance.
3) Reinforcement Learning:
Reinforcement learning is all about making decisions sequentially to maximize reward in any particular situation. A reinforcement algorithm learns by interacting with its environment, the output here depends on the state of the current input.
Reinforcement learning is goal-oriented and can be used for tasks with objectives like self-driving cars or robots playing soccer, and more. It also adapts to new environments automatically.
Also, Read: Is Artificial Intelligence Development Expensive?
Summary:
Artificial intelligence (AI) has been pushing the limits of machine-enabled functionalities. This technology helps machines to work with autonomy, resulting in the effective execution of iterative tasks.
AI facilitates the formulation of next-generation workplace that increases seamless collaboration between the business system and individuals.
AI provides businesses with an abundance of freeing up resources for higher-level tasks. AI runs down the time taken to perform a task, enables multi-tasking, and reduces the workload for existing resources.
AI runs 24×7 without interference, delay, or breaks, and has no downtime. AI improves decision-making by making the process smarter and faster.
So, with the help of AI, we can overcome various risky limitations of human by developing an AI Robot that can perform exceptional tasks like, going to mars, explore the deepest parts of oceans, defuse a bomb, mining for fuel and coal, it can also be used efficiently in all kinds of man-made or natural disasters.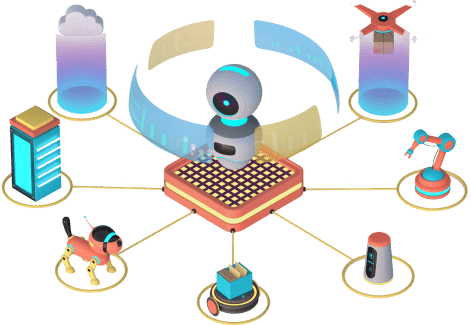 Planning to Leverage AI for your business? We provide AI Consulting to help organization implement this technology. Connect with our team to learn more.