Salesforce has a profound influence on the CRM sector, offering a comprehensive suite of solutions. It stands as the top choice for businesses aiming to optimize operations and enhance customer interactions. It has versatility and effortless integration options that distinguish it from competitors, enabling customized solutions to address precise business requirements.
One noteworthy offering from Salesforce is AppExchange, a platform that expedites document signing, streamlines permission management, enhances security, and ultimately expedites closing deals. The applications on Salesforce AppExchange are well-equipped to meet diverse business needs.
Now the question is – How to list apps on Salesforce AppExchange? Developing a product or app for Salesforce AppExchange, from conception to listing, is a detailed process. Given the extensive app selection, ensuring a quality product and a well-prepared listing briefing is crucial for standing out in the marketplace.
This article explores Salesforce AppExchange and its benefits, highlighting why both businesses and developers contribute to this platform. It will also discuss the top-rated apps, solutions, and consulting services available. Additionally, it reveals the strength of Salesforce's AppExchange community and provides a step-by-step guide for listing your app on the platform.
What is Salesforce AppExchange?
AppExchange stands as the exclusive marketplace for a wide range of Salesforce solutions, including applications, flow solutions, lightning components, and more. It is considered the largest business application marketplace in the realm of app development.
Salesforce AppExchange is used by developers, administrators, and different Salesforce experts to improve team productivity and streamline processes for greater efficiency.
Around 85% of Salesforce users actively leverage this invaluable ecosystem to seamlessly connect with key stakeholders and effortlessly install applications with just a few clicks.
AppExchange offers a choice of both free and paid applications, categorized into collections that cater to diverse industries worldwide. Its user-friendly structure resembles that of popular app marketplaces like Apple's App Store and Google Play, ensuring accessibility and relevance to a global audience.
If you prefer not to start on the creation of a solution or application from the ground up, Salesforce AppExchange offers an excellent opportunity to discover pre-existing, tailored apps that align with your requirements.
In terms of security, you can trust that AppExchange provides the same high-level security features, reliability, and trustworthiness as the Salesforce platform itself.
Also, read: What Is Salesforce Net Zero Cloud?
Listing Your App on Salesforce AppExchange – Step-by-Step Guide
Publishing your app on Salesforce AppExchange is a comprehensive process involving technical and business prerequisites, multiple reviews, verifications, and continued app support. Below is a stepwise guide to how to list your app on AppExchange:

Copy Infographic
Step 1) Start by Signing Up
If you have an app concept to tap into the Salesforce ecosystem, your initial step is to Sign up for the Salesforce Partner Program. This free program provides access to essential resources and tools for app development and sales on AppExchange.
To get started, you'll need a Salesforce account and must complete the partner registration process, which includes providing business details and selecting the Independent Software Vendor (ISV) category.
This integration will provide your company access to the partner community. Also, keep in mind that the registration process varies depending on the region or country.
Step 2) Get Your App Ready
Once you've joined the partner community, proceed to the publishing tab and select "Create a new listing." Here, provide essential business plan or product information by answering a brief set of questions.
This step is critical as it enables potential customers to find apps that meet their needs. Specify your app's name and its purpose, and elaborate on how your concept tackles business challenges or enhances Salesforce's platform capabilities.
Step 3) Description of your Business Plan
After submitting your listing, Salesforce team members will schedule a call to review your business strategy and plan. During this call, provide detailed explanations of the information you submitted in the listing form. Be open to improvisational suggestions from the Salesforce team.
Highlight your application's unique selling proposition and how it distinguishes itself from others on the AppExchange. If possible, showcase your app's prototype to make a compelling impression.
Step 4) Set the Price for your App
Next, it's time to determine your app's pricing strategy. You can opt for free availability or set monthly/annual subscription fees. For customers to make purchases through credit cards or bank transfers on AppExchange, select "Paid, Using Checkout."
Alternatively, if you prefer to manage purchases using your payment system, choose "Paid, but No Checkout." Be aware that this procedure necessitates a contract with Salesforce.
Additionally, ensure the setup of the License Management App and Channel Order App in your Partner Business Org.
Step 5) Data Security
To list your app on the AppExchange, it's crucial to undergo a rigorous security review. This evaluation ensures your app aligns with essential security, privacy, and Salesforce policy standards.
Conducted by a team of security specialists, the review analyzes your app's design, implementation, and operations to uphold the highest security measures.
Key aspects evaluated include data encryption during transit and storage, secure data handling practices, and robust access controls.
Step 6) Complete the Legal Requirements
After following the outlined steps, it's imperative to address legal and compliance obligations. This involves executing a distribution agreement and participating in technical discussions with a technical advisor.
If your company plans to enter the consulting services realm, submitting a compliance certification outlining your company's details, business practices, and relationships becomes essential.
The Salesforce team will then examine these details to verify their alignment with integrity standards.
Step 7) Next Comes the Coding Work
Having an idea is just the beginning; the next key step is to transform it into a real app. Assemble a proficient team of top-notch business analysts, developers, and quality control experts.
Develop a comprehensive strategy for engineering, ensuring all essential features are integrated to enhance functionality. Pay thorough attention to developing a well-considered user interface (UI) and user experience (UX).
Thoroughly test and re-test the app until all bugs have been meticulously resolved. The focus should be on persistent testing until the app is entirely bug-free.
Step 8) Security Review
The Salesforce team may inquire about various security aspects of your application, including its security condition, protection against SOQL and SQL injection, Cross-site scripting, and adherence to access control protocols. Specific to the Salesforce platform, they'll assess record-sharing compliance.
Note that passing the initial review isn't guaranteed, but the team will guide you to rectify any issues they identify. You'll need to make the necessary adjustments and resubmit for a follow-up review, repeating this process until your app is free of bugs.
Typically, this review process takes around four to six weeks. Upon approval, your organization will receive a congratulatory email.
Step 9) The App Is Live Now
Now that your app is live, organizations must ensure their AppExchange listing stands out. While developing and listing on Salesforce AppExchange may seem challenging, the right knowledge and guidance can help you reach a global customer base with the ideal solution.
If you're considering building an app for Salesforce AppExchange and need a trusted partner, don't hesitate to schedule a consultation with Cynoteck's executives. They can provide the best solutions to keep your business ahead of the competition.
Step 10) Start Marketing Your App
Leverage Salesforce's marketing and sales resources to connect with potential customers and boost app installations.
This involves tapping into the AppExchange Partner Program, utilizing various digital marketing channels like social media, and establishing relationships with Salesforce clientele.
On AppExchange, you can upload a minimum of 14 images strategically designed to highlight the benefits and solutions your product offers, rather than overtly selling the product. Prioritize including only essential details and key stages.
Also, read: How to Perform a Salesforce Health Check?
Conclusion
Listing your app on AppExchange opens doors to millions of potential customers seeking to improve their Salesforce org. As a Salesforce user, you're aware of the power of third-party solutions in overcoming business challenges. Your product can make a difference by offering a unique solution. Follow the outlined steps and guidelines to create an appealing app listing that effectively highlights your value proposition and draws in customers.
Seeking expert guidance for building cost-effective, robust Salesforce applications on AppExchange? We are the Salesforce AppExchange partner and a leading provider of Salesforce Application Development Services. You can count on us to expertly develop and list your Salesforce AppExchange App.
From design to launch, we offer comprehensive assistance in app development, testing, security review, and marketing. Contact us today to discuss your app concept, and together, let's ensure your app achieves success on AppExchange!
Also, read: What is Salesforce DMP? A Comprehensive Guide to Data Management
FAQs (Frequently Asked Questions)
1) What is the AppExchange and how does it work?
AppExchange is defined as a prominent enterprise cloud marketing platform tailored for Salesforce.com applications. It provides an extensive array of cloud computing solutions, applications, and consulting services, adeptly addressing a wide range of business challenges and needs. AppExchange developers specialize in crafting tailored solutions atop Salesforce, while administrators leverage the AppExchange API to further enhance operational efficiency and empower teams.
2) How secure are Salesforce AppExchange apps?
Absolutely. Trust is our foremost priority at Salesforce, and every app featured on AppExchange must undergo an exhaustive security review process. This rigorous review guarantees that the apps align with our most rigorous security standards. The precise criteria for each app may differ, considering factors such as platform architecture and other relevant considerations. This comprehensive review process is the assurance that all apps maintain the highest level of security by Salesforce's uncompromising standards.
3) How do you maintain your listing on the AppExchange?
Listing and optimizing your application or services on the Salesforce AppExchange is a detailed process that demands dedication and effort. Achieving a top-ranking position on the AppExchange listing requires strategic planning and implementation of effective tips. By utilizing the insights provided in this blog, you can create a robust optimization plan for AppExchange, driving your quest for enhanced visibility in the marketplace.
4) Can we find mobile-ready solutions on AppExchange?
Salesforce AppExchange has a collection of ready-to-install third-party applications developed by both trusted partners and Salesforce professionals. This robust ecosystem is designed to enhance productivity and fuel growth, offering a wealth of pre-integrated apps with a track record of millions of installations and customer reviews. Indeed, AppExchange presents an extensive selection of Salesforce mobile-ready solutions, and numerous partners also provide tailor-made mobile applications. To explore the mobile app offerings, simply visit the All Apps page and utilize the filter for "Salesforce for iOS and Android."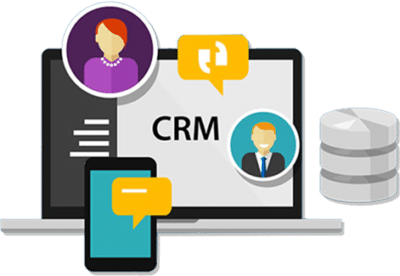 If you are new to automation and confused about Workflow or Process Builder. Need not to worry, we have got you all covered. Talk to our experts and clear all the cloudy thoughts about automation.