Microsoft Dynamics 365 is a business application suite built to help businesses improve sales and increase productivity. It comes with numerous features and tools to help businesses optimize expenditure and execute successful marketing campaigns.
You may have run into some of the hype going on and wondered what could be so special. You may have gone through Dynamics 365 payment plans and you are trying to justify the costs. Well, let's get down to it.
5 things Microsoft Dynamics 365 can improve in your business in a month
Copy Infographic
Improved Social Media Control
If you know about social media marketing, then you already understand the massive marketing potential that is hidden in social media platforms. Social media hosts hundreds of millions of potential customers who require your products. Managing multiple accounts on different social media platforms can be a hassle. Login to check on the progress of social media campaigns can prove difficult.
Dynamics solves this problem by creating a central system that integrates with all the platforms. From Dynamics 365 you can monitor feeds, upload media, and contact potential customers. With a centralized feed, you can improve your productivity and the efficiency of your marketing campaign.
Increased Productivity
Dynamics 365 is packed with awesome business tools to increase the efficiency of you and your staff. Dynamics accomplishes this by providing a quick and efficient communication system. Cloud-based functionality creates a central database that can be accessed by users and staff from anywhere.
Common Data Service (CDS) ensures that data transferred through Dynamics is compatible with all platforms on the CDS. The automation feature ensures that staff is relieved of grueling and repetitive tasks which take much time. Automation also ensures that a standard syntax is established for documents.
Also, read: Introduction to Microsoft Power Automate – Working with Flow
Improved Customer Experience and Satisfaction
Dynamics 365 tools help you increase sales through an effective customer relations management system. Customer data can be easily managed, and various leads can be tracked with live feeds. The system features enable you to design personalized contact messages. It can also act as a smart feedback system allowing you to make intuitive modifications that will increase customer satisfaction.
Higher Sales
With improved marketing features and a smart communication system, your sales are on a good roll. Dynamics 365 will ensure that different departments work smarter using live information to make swift decisions. Dynamics tools allow you to streamline the sales process removing redundant steps and defective procedures. This will ensure you meet customers' needs when they ask, and your sales team always maintains top form.
Smarter Inventory Management
With the centralized database and a standardized reporting system, Dynamics 365 will ensure your management and purchasing team never overlook important information. Have a current inventory ensures that you never lose customers because of a setback. Automated reminders and organizers will allow you design am intuitive restocking process that is impervious to setbacks.
Also, read: Microsoft Dynamics vs QuickBooks: Know what's right for you
Microsoft Dynamics 365 Modules
Microsoft rebranded the Dynamics 365 line in July 2017. It comes equipped with advanced CRM features and tools for businesses. All are designed with advanced marketing campaign options and improved sales models. Cloud-based features allow ease of access and live data transfer. After the rebrand, CRM applications were named Customer Engagement Plan and ERP applications named Microsoft Dynamics 365 for Finance and Operations and Microsoft Dynamics 365 Business Central. Microsoft Dynamics 365 contains the following core modules:
Dynamics 365 for Sales – Contains the usual CRM module plus loads of extra features to enhance sales productivity.
Dynamics 365 for Marketing – Build on the same platform as the sales module to help Sales and Marketing teams easily sync. This module includes Marketing features such as Customer Journey, Multichannel Campaigns, Events, Webinars etc.
Dynamics 365 for Field Service – This module is used by field service executives and companies that work in field. Dynamics 365 for Field Service lets you easily create optimized field schedules, work orders and service contracts.
Dynamics 365 for Customer Service – As the name suggests this module can be used by the customer service department to efficiently manage customer services and interactions. It ensures high quality customer experience across different channels.
Dynamics 365 for Finance & Operation/ Business Central – These are ERP modules from Dynamics 365.
Dynamics 365 for Retail – This module helps you optimize your retail operations, get data driven insights and improve processes of inventory and fulfillment.
Dynamics 365 for Talent – Contains Core HR, Onboard and Attract modules to manage core HR records, Onboard and attract employees.
Dynamics 365 for Project Service Automation – The project service automation module can be used for planning projects, maximize profits and financial visibility.
Also, read: Microsoft Dynamics 365 Sales Insights add-on & How to Configure
Facts About Microsoft Dynamics 365
Currently, it has been gaining capacity and influence in the market. Towards the end of the year 2017, Microsoft recorded the revenue growth of about 67% for Dynamics 365 and based on the analysts' expectations. The revenue should increase in a triple-fold by the year 2020.
Written below are facts about Microsoft Dynamics 365, and these facts are based on the major updates done in Microsoft Dynamics 365:
The Microsoft Dynamics 365 possess a relationship assistant that helps in monitoring your day-to-day activities and communications. It also assists in generating a collection of action cards that are showcased all through the application to provide smart, perfect, and achievable ideas.
Microsoft Dynamics 365 for sales combine perfectly with the LinkedIn Sales Navigator. It will assist your team members in connecting with your targeted audience and also increase the rate of personalized engagement with them.
It can be personalized based on your company's or organization's requirements, needs, and goals. it's not a one-way or one-size-fits-all approach, so having a customized solution implies that the software will suit your organization or companies and their processes perfectly.
It offers comfortable, understandable, and uncomplicated cloud licensing so that you will on make payment based on the package you want per month as a user.
Based on the specifications of the wave 2 that will be released, the users of Dynamics 365 will have the ability to scan business cards either through a smartphone or web. Then the vital aspects will be automatically included within the Dynamics.
The Unified Interface (UI) makes use of web design for favorable viewing and conversations, irrespective of the type of device used, size or orientation. Therefore, the users get an uninterrupted experience all through Desktop, Outlook, and smartphones.
With the administrative features and an improved security system with the Dynamics 365, business organizations have nothing to worry about because they have aa knowledge that all their data are safe. Any data can be set with quality stages of access based on designation and job functions can also be employed.
It can work online or offline, anytime, any day and anywhere on any device. It makes business organizations rest assured that they can access the data and knowledge they need anytime it's needed.
It provides a comprehensive reporting ability. This is due to the presence of Report Wizard that is within the Customer Engagement apps, and it will enable its users to develop reports with any stress. Custom reports can be generated within the Power BI or system or Microsoft's Business Intelligence platform, allowing users to analyze, envisage, and examine down into data.
It works perfectly with Office 365, to give a much better and uninterrupted experience for all users. Examples of frequently used applications include Skype, SharePoint, Yammer, Outlook, Teams, and OneDrive. Therefore, teams can be more productive, work in harmony, and produce effective results.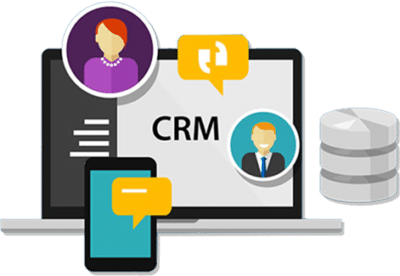 Microsoft Dynamics 365 Business Central is an all-in-one ERP business management solution that helps you connect your financials, sales, service, and operations to streamline business processes. Connect our team if you are interested in implementing Dynamics 366 business central in your business.