Microsoft Dynamics vs QuickBooks, which is better? If you're having a hard time picking the best accounting software product for your business, then you have come to the right place. Here in this article, we will try to compare both software by breaking down some of the differences between the two products and determine which solution provides more benefits. 
Both Microsoft Dynamics 365 Business Central and QuickBooks are software solutions that present accounting functionality for different businesses. Each of these can provide the core functionality that you need for handling necessary accounting in a small business. QuickBooks serves to be more suitable for simple micro-businesses or small businesses, whereas Dynamics 365 Business Central meets the more complicated requirements of developing small and mid-size businesses. However, beyond that, these two solutions are considerably different. Several businesses begin on QuickBooks and later transition/migrate to Business Central once their requirements grow.
The accounting software market has evolved remarkably since QuickBooks was initially introduced. One such convenient option is Microsoft Dynamics 365. This cloud-based system is simple to use, cost-effective, and feature-rich. Dynamics 365 Business Central is Microsoft's leading cloud-based ERP solution. It is designed to scale as you progress and is presently the logical place that businesses look to compare against QuickBooks. On the other hand, QuickBooks, which is the most universal accounting software available in the market, is intended to help small and medium-sized businesses to manage their payroll and bills, generate invoices paid, receive payments, etc. This software is extensively used as a beginner accounting system by businesses.
When analysing accounting software, knowing the strengths and deficiencies of the platform is very important. You will see how the software fits your business case. However, it would be hard to choose between software, particularly if your business is developing. The trick here is to evaluate the accounting software for everything it can do for you now when the organization is small and how it can support when your organization is double its size. Can it flex with your business if predicted growth surpasses expectations? Let us dig deeper to know the answers to all these questions.
Also, read: Microsoft Dynamics 365 Sales Insights add-on & How to Configure
Let us look closely at other areas such as adaptability, scalability, intuitiveness, pricing options of both, and more:
1) Ease of Automation
The learning curve is a smaller one in the case of Microsoft Dynamics 365 Business Central because it is a Microsoft product. And anyone that is familiar with their different business management tools, such as Office or Dynamics CRM will be able to relate the Dynamics 365 user interface. This helps to improve user adoption, productivity, and return on investment.
QuickBooks, on the other hand, lacks the depth of capability, users notice that they need to move more further hands-on with the software, as they add different products plus their business processes become more complicated.
2) Real-time Data
Accounting software like QuickBooks simply provides users with a snapshot of sales performance for a given period. It gives an understanding of your business activities and trends, assisting you to manage sales leads based on revenue potential. 
Business Central provides users insights into what's driving their profitability through user-defined dashboards and KPIs. Microsoft also employs AI and machine learning to additionally improve Business Central with predictive insights that will recommend the most suitable choices for you.
 Also, read: Adobe Sign for Microsoft Dynamics 365 CRM integration Guide
3) Customization and Extensibility
Dynamics 365 is cloud-based software; therefore, it is easily available anywhere where you have an Internet connection, and it also allows mobile apps for both tablets and phones. Dynamics 365 Business Central comes with embedded Power BI for better reporting and you can rely on an inclusive and expert partner network to offer implementation services, training, and support.
Next comes QuickBooks, which under-performs while addressing functions like reporting and gives impersonal and generic support.
4) Security Controls
QuickBooks' security protocol serves best for small businesses, but its basic security system is not enough for growing businesses with more users requiring access to the system. Businesses then extremely limit some users or provide too much access to others, leading to organizational incompetence.
With Business Central, you can limit functions by permission, groups, dimensions, or accounts. Plus, you can also use built-in workflows for even more enhanced security measures. 
5) Scalability and Efficiency
As your business expands and becomes more complicated, business processes such as inventory management, job costing, reporting, and forecasting become more difficult utilizing QuickBooks. This makes you think of some powerful ERP system that grows with you, providing more functionality as you progress. 
Hence, Business Central is customizable to your business requirements. It is easily extensible and configurable, plus you can further customize Business Central to build a unique solution that serves your business or industry requirements. 
Also, read: Which Microsoft Dynamics 365 Solution will Best Serve Your Business?
Microsoft Dynamics vs QuickBooks: which pricing structure is appropriate for you?
Copy Infographic
QuickBooks
QuickBooks has three pricing plans. They are intended to fit changing needs. These plans are charged on a monthly basis:
1) Simple Start
$25 per month ($12.50 per month for first three months)
Works on all devices
Generate invoices and estimates
Downloads bank transactions
2) Essentials
$40 per month ($20 per month for first three months)
Multiple users
Covers all Simple Start features
3) Plus
$70 per month ($35 per month for first three months)
Covers all Essentials features
Manage inventory
Fill out and print 1099s
Also, read: Top ERP implementation mistakes to avoid (learn from these failures)
Microsoft Dynamics
Microsoft Dynamics 365 provides different versions. For the business edition, you get complete access to all functionalities beginning at $40 per user per month. If you simply need access to basic processes and light tasks, you can get started at $5 per user per month.
It is available with 3 License types:
1) Essentials: $70 per user per month
Financial Management
Supply Chain Management
Customer Relationship Management
Human Resources Management
Project Management
Warehouse Management
2) Premium: $100 per user per month
Everything in Essentials
Service Management
Manufacturing
3) Team Members: $8 per user per month
Read anything within Business Central
Update existing data and entries in Business Central – (with some obvious restrictions) such as previously created customer, vendor, or item records. Entries are defined as specific accounting information that, may be updated, such as a due date on customer ledger entries
Approve or reject tasks in all workflows assigned to a user
Create, edit, delete a quote
Create, edit, delete personal information
Enter a timesheet for jobs
Use Power Apps/Power Automate, use rights with Dynamics 365 license
Final Verdict
As several business functions are now being performed online, companies should have a software program capable of uniting different business areas. For a developing start up, basic accounting software may or may not be sufficient. Both Microsoft Dynamics 365 and QuickBooks come with unique strengths and weaknesses of their own.
Both are the best and most reliable software solutions for your business. QuickBooks provides brand recognition and longevity in the accounting world. And, on the other hand, Microsoft Dynamics 365 provides 600 extra features, plus is backed by Microsoft, and effortlessly integrates with the Microsoft set of applications. Therefore, the decision is yours, keeping your business requirement in mind. All the best!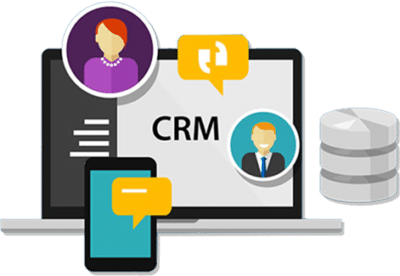 Microsoft Dynamics 365 Business Central is an all-in-one ERP business management solution that helps you connect your financials, sales, service, and operations to streamline business processes. Connect our team if you are interested in implementing Dynamics 366 business central in your business.