PowerApps is the latest technology from Microsoft which was launched on 31st October 2016 but it is already finding great favours as a goto tool for developing business applications.
A suite of business apps within the Dynamics 365 ecosystem is already built using the PowerPlatform and partners are publishing new business applications every day in the marketplace.
PowerApps have seen a huge growth in the last year i.e more than 7X in the last year.
So why is PowerApps finding so many favours and why PowerApps might be the best thing for your business?
Copy Infographic
Low Code Development

PowerApps is a low code development platform. Recently Forrester a leading market research company named PowerApps as a leader in low code development platform. How does this help a business owner? Well, you don't have to look for specialized programmers. Anyone with basic computer skills can develop a PowerApp. In fact a business domain expert or a stakeholder can develop such a business app. This is what we call real enablement and powering a Citizen Developers.

Convert your paper processes to business apps

Business owners small or big face the problem of using paper processes for various reasons such as

Not having the right resources to convert paper processes

Converting paper processes takes time

According to corpmagazine.com 82 Percent of Companies still, spend billions on paper. With PowerApps you can easily overcome the problem since anyone can convert their paper processes easily without having to find programming experts. PowerApps can also help you rapidly develop applications thus time is not a big constraint in developing these apps.

Integrates across business data

Every business has heterogeneous apps and data sources for different departments. As a business owner, the biggest challenge is to work across the data.PowerApps has more than 180 connectors to connect to different data sources, be it on-premises or on the cloud. You can find or create a connector for any data source using Microsoft Flow. Cross-cutting business apps that utilize data from various sources can be easily built. PowerBI a Business Intelligence Tool and part of the PowerPlatform can be used to build reports from most of these data sources.

Low licensing cost

If you are already using Office365 or any of the Dynamics365 business application PowerApps is a no brainer. You get PowerApps bundled with most of these licenses. Moreover, if you do not have the PowerApps licenses, you have to purchase these licenses only once and you can use them for any number of applications. Business sees the real ROI when they build multiple business apps on the PowerApps platform.

Quick turnaround

Not only can these apps be build in quick time due to its low code approach. As a business owner, you can try out from a plethora of apps available on the PowerApps store. These apps can then be used as accelerators to further enhance them as per your business requirements. Isn't that fascinating?
If you would like to know more or get your business processes streamlined using PowerApps please contact us to know more.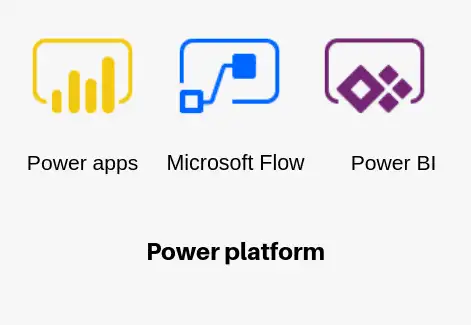 Still, have a question? You are free to contact me or other experts in our team to showcase the real power of PowerApps to you.