The aim of every product, either soft or hard is to provide a solution to someone's problem. For a product to be successful consumers must enjoy using the product so much that they want to come back. If a consumer does not enjoy using your product, there's a lot of substitute out there waiting to steal your customers and replace your product.
When developing a product, it is important to understand your consumers' requirements, market factors, and activities of competitors. User experience or UX details certain practices and concepts that provides developers and their products with a competitive advantage in the market. Although there would be some bad UX examples, we expect the following good UX examples to be the norm for software developing in 2020.
Examples of Good UX Trends in 2020
Copy Infographic
Test Forums
On the net numerous forums where users and fellow developers get together to discuss and exchange ideas. It is normal to be overprotective of your brainchild and humans tend to have excessive opinions on the subject matter. When you build an app or software product based on the assumption, you end up with something that fits no one.
We expect that product developers will actively participate or begin a new one using a more representative group. Customer surveys on social media would also take a front seat, providing a large amount of relevant data for developers to work with. This will enable developers confidently to validate or eliminate hypothesis and assumptions.
Simple Navigation Designs
If you have gotten lost or completely confused while using an app before you might begin to understand the importance of this point. When designing, a developer can get so engrossed in his job that he wants to add as many options as possible. Such a tends to become clogged with too many options which end up being counterproductive.
A simple design ensures that users are not overwhelmed and confused by the number of options. Developers will continue the UX trend of hiding the engine beneath the hood of default settings. This way, new users can enjoy the software product without getting a degree in programming.
Intuitive Icons
This UX trend is quite important, especially when you want to attract and keep new users. Using intuitive icons will allow user easily understand and operate your product. It is tempting to create new designs or try new ideas but this is usually counterproductive, especially when there are already previous icons that do the job properly.
There is even a word for this good UX trend: Skeuomorphism. It involves using the image or form of an object to denote a related use in another. For example, the comment bubble is representative of a messaging app, and the telephone icon a call app.
Aligned Pages for Mobile
Every day new mobile users join the internet community. This is especially through for kids who would have trouble carrying a laptop and in the emerging market where laptops are more expensive. Lots of pages and software were built to computer display specifications which are larger than a mobile's. This causes confusion and navigation issues when trying to operate the site on mobile.
A good UX trend will involve modifying these sites and page alignment to be mobile-friendly. Any good software must be easily operable on both computer and mobile devices. The cloud-based integration makes this all the more important.
Well, that's it for today. Is there any trend you think we missed?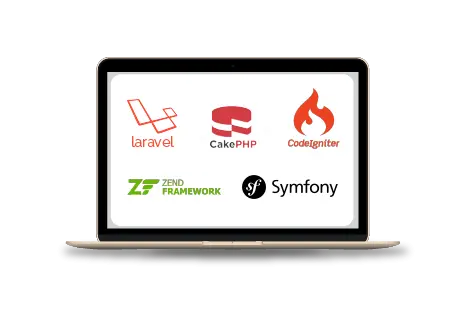 Are you looking for a reliable web development company? Our highly skilled web developers enables us to deliver result oriented web development services. Contact our team to understand, how we can help you in achieving your business goals.