Cloud computing is a transformative technology that has revolutionized the way businesses operate and manage their data, applications, and IT resources. It involves the delivery of various services—such as storage, servers, databases, networking, software, analytics, and more—over the internet, instead of relying on a local server or personal computer to handle such applications.
Importance of Cloud Computing in Today's Business Landscape:
Cloud computing has emerged as a cornerstone of modern business operations, offering numerous advantages that have become crucial in today's dynamic and fast-paced landscape.
Scalability and Flexibility: Businesses can effortlessly scale resources up or down based on their needs, enabling them to efficiently manage fluctuating workloads and demands.
Cost Efficiency: Cloud services often operate on a pay-as-you-go model, reducing the need for large upfront investments in hardware and infrastructure. This cost-effective approach allows businesses to optimize their spending and allocate resources more effectively.
Enhanced Security: Many cloud service providers offer robust security measures and regular updates to protect data and applications, often surpassing the security capabilities of on-premises systems.
Global Accessibility and Collaboration: Cloud computing allows for remote access to data and applications from anywhere with an internet connection, fostering collaboration among teams irrespective of their physical location.
Innovation and Integration: Cloud services provide a platform for integration with cutting-edge technologies like AI, machine learning, and analytics, empowering businesses with new and innovative capabilities to drive growth and efficiency.
Disaster Recovery and Business Continuity: Cloud-based backup and recovery solutions ensure data resilience, mitigating the risks of data loss due to hardware failures or other disasters.
Environmental Impact: Cloud computing often leads to reduced energy consumption and carbon footprint, as it allows for more efficient use of resources by sharing server infrastructure.
In today's business landscape, where agility, efficiency, and innovation are key differentiators, cloud computing stands as a vital tool for businesses aiming to stay competitive and future-ready. Its ability to enhance operational capabilities, streamline processes, and foster a culture of adaptability positions it as a crucial asset in achieving business success and growth.
If you're a Microsoft Dynamics on-premises customer, then you're cloud ready. Access cutting-edge technology, control costs, complexity and improve IT productivity by migrating your existing solution to the cloud. In this blog we are going to discuss about Top 7 ways how cloud can transform your business. 
Also, read: Maximizing Digital Transformation Impact: Cloud Platform Strategies for CIOs and CTOs
Top 7 ways how cloud can transform your business
Have you ever wondered? Stats says that by 2020, 75% of organizations will have deployed a multi-cloud or hybrid cloud model for their IT needs.
The following factors will definitely help you identify the need for your existing Business migration to Cloud.
1. Improve security, privacy, and reliability
Staying on-premises could put you at a higher risk for security breaches and noncompliance.
The Microsoft cloud delivers end-to-end protection with insights into global cyberthreats and capabilities that you can't provide yourself on- premises.
Get peace of mind knowing your sensitive business data is stored in highly-secure, state-of-the-art data centers owned and managed by Microsoft.
Your data will be there when you need it, thanks to a 99.9 percent uptime service-level agreement (SLA).
2. Enable scalability and flexibility
Scaling an on-premise solution can be expensive and cumbersome job.
Scaling is not flexible in terms of processing power and performance, storage, information distribution and management.
Support business growth when you need it without costly changes to your IT infrastructure, including the ability to quickly activate and deploy new users.
3. Free up IT resources
Staying on-premises can incur an unnecessary cost for hardware maintenance, administrative and third-party products.
Improve IT productivity by reducing the complexity associated with managing hardware and software and providing support.
Eliminate the hassle of software maintenance tasks—such as backups, upgrades, and patches—and free up IT staff to focus on strategic planning and other high-priority work items.
4. Bring all your data together
Working separately with CRM on-premise and ERP on-premise solutions is not an easy task for the end and integration users. Generally, organization find it challenging to monitor and manage which eventually leads to security and compliance breakdown.
Typically, Customer Relationship Management (CRM) and Enterprise Resource Planning (ERP) data has been maintained separately.
Dynamics 365 lets you connect this data for a 360-degree view of your business and access it from familiar solutions like Microsoft Office 365 and Microsoft Power BI.
5. Adapt to your business needs
Staying on-premise deprives you of Microsoft AppSource marketplace opportunities and newly available strong and smart "Microsoft Power Platform".
Enhance your Dynamics 365 experience with pre-built business applications developed by Microsoft and select partners—available through the AppSource marketplace.
If your business has a unique need, you can build apps with the Microsoft Power Platform and then further customize and extend them.
6. Increase collaboration and productivity 
Working on a standalone disconnected system deprives you of collaborating, thus decreasing efficiency and productivity.
Enhance teamwork and boost productivity with access to information from anywhere, at any time, from any device.
Enable remote employees to share information in real-time, allowing for easier and more efficient collaboration.
7. Empower your organization to do more
Staying on-premise limits and restricts you from innovations like AI and other predictive analysis which are not available with on-premise.
Give your team the tools and information they need to compete, succeed, and excel with access to innovations like artificial intelligence (AI) and predictive analytics
Also, read: Unlocking Synergy: Navigating Cloud Computing and Digital Transformation
Curious to know more about Dynamics 365
If you're currently utilizing Dynamics NAV, GP, or SL, Dynamics 365 Business Central might be an ideal fit. For those leveraging Dynamics CRM, the transition to Dynamics 365 Customer Service or Sales could unlock a world of new possibilities.
With adaptability at its core, Dynamics 365 allows you to begin with what's needed at present and seamlessly adjust as your business evolves. For a deeper exploration, consider test-driving the solutions. Cynoteck, a Microsoft Gold Partner, boasts expert Dynamics 365 Business Central Consultants and tailored packages to suit your specific business needs.
The shift to the cloud isn't merely a move of infrastructure; it's a transformative journey that unleashes a plethora of benefits, reshaping the way businesses operate, collaborate, and innovate. It's more than a mere migration—it's a gateway to a more efficient, secure, and adaptable business landscape.
As businesses navigate the ever-evolving landscape, transitioning to the cloud stands as a pivotal step to future-proof operations. The security enhancements alone are a game-changer—entering a realm of end-to-end protection with insights into global cyber threats provides a level of assurance that's hard to match with on-premise systems.
Moreover, the scalability offered by the cloud is a boon. Unlike the traditional hassle of scaling on-premise solutions, the cloud effortlessly adapts to business growth without the need for extensive infrastructure changes, minimizing operational disruptions.
The cloud empowers businesses to break the shackles of traditional constraints, allowing for easier access, collaboration, and information sharing. The ability to work seamlessly from any location or device fosters a new era of productivity, enabling teams to communicate and collaborate with ease.
Another crucial aspect that the cloud unveils is the potential for innovation. The incorporation of AI and predictive analytics can revolutionize decision-making processes, giving businesses an edge in their respective industries. The room for creative and tailored solutions is vast, encouraging a more dynamic approach to problem-solving and customer service.
However, the significance of this transition isn't solely about the technology; it's about how it impacts the people within your organization. It's about liberating IT teams from mundane maintenance tasks, allowing them to focus on strategic planning and critical projects that truly propel the business forward.
This shift brings with it a sense of liberation—freeing businesses from the limitations of on-premise systems. The ability to consolidate and access data seamlessly, unlock innovation, and adapt to evolving business landscapes is more than just a convenience—it's a necessity in the current fast-paced business environment.
Businesses are no longer confined to the traditional ways of operating. The cloud opens a realm of opportunities for growth, efficiency, and innovation. It's not just a technological upgrade; it's a cultural shift towards a more agile, collaborative, and future-ready workspace.
Dynamics 365 stands as a testament to this evolution. The ability to begin with specific needs and expand organically as the business grows aligns perfectly with the dynamics of modern businesses. It's not a one-size-fits-all approach; it's a tailored, adaptable solution that evolves with the business.
Conclusion
In conclusion, transitioning to the cloud isn't just a tech-savvy move; it's a strategic business decision that reshapes how organizations function and innovate. It's about embracing change, empowering teams, and propelling businesses towards a future where flexibility, innovation, and security converge to create a truly transformative ecosystem.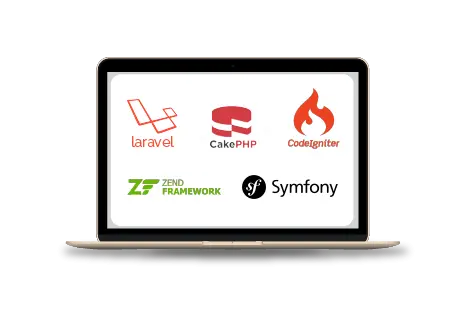 If you need any assistance related to cloud technologies, you can contact Cynoteck Technology Solutions Pvt. Ltd, as we are Microsoft Gold partner and AWS Partner Network and can help you to understand which cloud infrastructure will be better for your business.