If you're a Microsoft Dynamics on-premises customer, then you're cloud ready. Access cutting-edge technology, control costs, complexity and improve IT productivity by migrating your existing solution to the cloud. In this blog we are going to discuss about Top 7 ways how cloud can transform your business. 
Have you ever wondered?
Stats says that by 2020, 75% of organizations will have deployed a multi-cloud or hybrid cloud model for their IT needs.
The following factors will definitely help you identify the need for your existing Business migration to Cloud.
1. Improve security, privacy, and reliability
Staying on-premises could put you at a higher risk for security breaches and noncompliance.
The Microsoft cloud delivers end-to-end protection with insights into global cyberthreats and capabilities that you can't provide yourself on- premises.
Get peace of mind knowing your sensitive business data is stored in highly-secure, state-of-the-art data centers owned and managed by Microsoft.
Your data will be there when you need it, thanks to a 99.9 percent uptime service-level agreement (SLA).
2. Enable scalability and flexibility
Scaling an on-premise solution can be expensive and cumbersome job.
Scaling is not flexible in terms of processing power and performance, storage, information distribution and management.
Support business growth when you need it without costly changes to your IT infrastructure, including the ability to quickly activate and deploy new users.
Copy Infographic
3. Free up IT resources
Staying on-premises can incur an unnecessary cost for hardware maintenance, administrative and third-party products.
Improve IT productivity by reducing the complexity associated with managing hardware and software and providing support.
Eliminate the hassle of software maintenance tasks—such as backups, upgrades, and patches—and free up IT staff to focus on strategic planning and other high-priority work items.
4. Bring all your data together
Working separately with CRM on-premise and ERP on-premise solutions is not an easy task for the end and integration users. Generally, organization find it challenging to monitor and manage which eventually leads to security and compliance breakdown.
Typically, Customer Relationship Management (CRM) and Enterprise Resource Planning (ERP) data has been maintained separately.
Dynamics 365 lets you connect this data for a 360-degree view of your business and access it from familiar solutions like Microsoft Office 365 and Microsoft Power BI.
5. Adapt to your business needs
Staying on-premise deprives you of Microsoft AppSource marketplace opportunities and newly available strong and smart "Microsoft Power Platform".
Enhance your Dynamics 365 experience with pre-built business applications developed by Microsoft and select partners—available through the AppSource marketplace.
If your business has a unique need, you can build apps with the Microsoft Power Platform and then further customize and extend them.
6. Increase collaboration and productivity
Working on a standalone disconnected system deprives you of collaborating, thus decreasing efficiency and productivity.
Enhance teamwork and boost productivity with access to information from anywhere, at any time, from any device.
Enable remote employees to share information in real-time, allowing for easier and more efficient collaboration.
7. Empower your organization to do more
Staying on-premise limits and restricts you from innovations like AI and other predictive analysis which are not available with on-premise.
Give your team the tools and information they need to compete, succeed, and excel with access to innovations like artificial intelligence (AI) and predictive analytics
Curious to know more about Dynamics 365
Dynamics 365 Business Central
If you are currently using Dynamics NAV, GP, or SL, Dynamics 365 Business Central will be a good fit for you.
Dynamics 365 Customer Service
If you are currently using Dynamics CRM to manage your service operations, Dynamics 365 Customer Service will be a good fit for you.
Dynamics 365 Sales
If you are currently using Dynamics CRM for sales force automation, Dynamics 365 Sales will be a good fit for you.
With flexibility at the core of your business, start with what you need now and easily adapt as your business needs change. Learn more about Dynamics 365 Business Central, take a test drive of the solutions, Cynoteck is a Microsoft Gold Partner having expert Dynamics 365 Business Central Consultants.
Click here to check our tailor-made packages and feel free to create your own package as per your business need.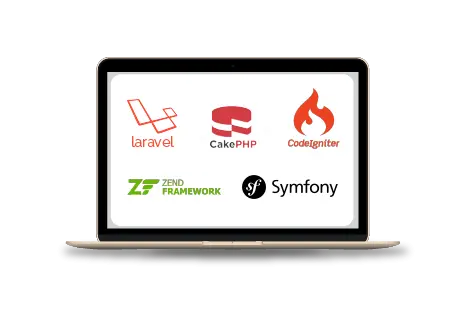 If you need any assistance related to cloud technologies, you can contact Cynoteck Technology Solutions Pvt. Ltd, as we are Microsoft Gold partner and AWS Partner Network and can help you to understand which cloud infrastructure will be better for your business.