Salesforce is a powerful tool for growing a business. There are endless ways to customize the software and ensure that it serves your company's needs best. One way to customize your Salesforce experience is through Chrome Extensions. There are so many Chrome Extensions available for increasing Salesforce productivity. Here we list 30 of the top ones. Many of them provide very specific helpful features, so be sure to utilize multiple to make the most out of your Salesforce experience!
Copy Infographic
Salesforce Inspector – Increase your productivity through this extension which adds metadata to the familiar Salesforce UI.
ORGanizer for Salesforce – Saves Salesforce user names and passwords and helps with tab organization in your browser.
Capture! – Super helpful for speeding up the creation of profiles of new leads. Grab contacts from Linkedin or other websites.
Enhance Salesforce Dashboard – Refresh your dashboard quicker and more frequently with this extension. You can also add columns to the dashboard.
Ebsta – Integrate Gmail and your Google calendar into Salesforce.
Whatslly – Connect one of the most popular messaging and communication apps, Whatsapp, to Salesforce.
Salesforce DevTools – Enjoy Chrome DevTools? You'll be a big fan of this one then. This extension allows the user to view API names, generate Apex code/SOQL, and export a variety of things to Excel files.
Salesforce Advanced Code Searcher – As the name suggests, find your code quicker!
Also Read: Salesforce Commerce Cloud vs Salesforce Marketing Cloud
RingDNA – Make smarter calls with this extension. Call your best leads, use a local area code, and much more to improve your connectivity rate.
New tab page for Salesforce – Tired of opening a new tab and navigating to Salesforce pages? This extension allows your new tab page to have access to Salesforce and Chatter resources.
Salesforce Colored Favicons – organize your various Salesforce tabs!
List me! – Makes data easier to read and understand by displaying it in a list format.
Sync Salesforce Contacts to Google – The name says it all. Sync your data to your Google account.
Salesforce Inbox – made by SFDC (Salesforce themselves!) to help you save time spent on emails.
Salesforce Hotkeys (beta) – Add keyboard shortcuts to the record page.
Salesforce Simplified – Get your code a few clicks quicker and ease repetitive tasks.
Save Emails to Salesforce – Save attachments and Gmail emails to your Salesforce account.
Whitelist all IPs for Salesforce– Remove the barrier of needing a verification code or security token to access Salesforce.
SOQL Extractor and Analyzer– Deal with the "Too many SOQL" error and view SOQL queries.
Unify Salesforce Connector AI – Click to dial any number on a web page, record missed calls, call tagging, note-taking, and much more. Ensure you have a VOIP provider running on the Broad Works platform.
Salesforce Navigator for Lightning– Compatible with both Classis and Lightning Salesforce. Create tasks, list and search records, and even switch between Lightning and Classic with a command.
Salesforce Mass Editor– Have a lot of one task you need to be done? This extension helps you mass do almost everything!
Revenue Inbox for Salesforce and Gmail– The one-stop-shop for all your integration needs. This extension has many features to help you improve your sales.
Salesforce Data/Metadata Utility– Increase productivity with this free extension which allows you to work with your metadata much easier.
Spekit – One of the most visually appealing extensions available. Not only this, but it helps your employees and Salesforce users learn.
Salesbolt lite– Integrates Linkedin data with Salesforce to create new records.
Boostr for Salesforce– Perfect for admin and developer work in one extension! Combines some of the benefits of other extensions into one application.
Salesforce Logins by Synebo– Manage and organize your Salesforce login information. Supports security tokens.
Salesforce Assistant – Works with both Classic and Lightning. Easily view source code, export data to CSV, give FLS permissions on an object on multiple profiles.
Scratchpad– Few clicks to take sales notes, manage tasks, and update Salesforce.
Sources:
https://www.salesforceben.com/25-most-popular-salesforce-chrome-extensions-2019/
https://www.ringlead.com/blog/5-must-have-chrome-extensions-salesforce/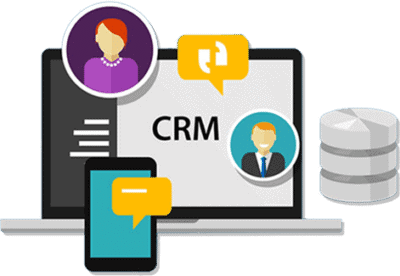 If you are new to automation and confused about Workflow or Process Builder. Need not to worry, we have got you all covered. Talk to our experts and clear all the cloudy thoughts about automation.