Real estate agents deal with large amounts of information. Information may be about properties, potential clients, and general market data. Real estate agents have to be mobile, hunting down leads and opportunities before the next agent gets there. Salesforce is a CRM software that provides solutions for improving sales efficiency and productivity.
Below are a few scenarios where Salesforce would be valuable for property management and real estate.
Copy Infographic
Automated Communication
The real estate business is all about sensitivity and swift reactions. Real estate agents have to prepare for potential clients previously contacted for sale. If an appointment missed or a call is not returned the sale call falls through.
Although this is not true, clients usually believe that real estate agents are desks, therefore they expect an immediate response to inquiries. Salesforce can provide a solution to this, with an automated response system. It can answer simple queries on the phone and on social media.
Also, read: Salesforce security: the guide to keeping your business and customer data safe
Data Sharing and Mobility
The majority of real estate agents spend their time outside the office, meeting clients, showing property, and advertising to potential clients. On the go, the agent has to have access to files and information.
Salesforce comes with cloud-based functionality and is compatible with a wide range of mobile and desktop devices. With Salesforce, real estate agents can easily access live data from any device and from any place.
Building Relationships
Successful real estate agents understand the value of maintaining a cordial relationship with their former customers. The majority of leads and opportunities for real estate agents come from referrals. Maintaining contact with satisfied clients is an investment that would provide a huge boon, but with so much to do, this gets ignored.
Salesforce for real estate agents can provide you with an easy fix. Automated personalized messages, designed to ensure your former clients don't forget you.
Process Evaluation
Salesforce is designed to capture, analyze, and store data of every transaction. This database provides a wealth of data for analysis and modified to increase efficiency and productivity.
From call logs, meeting schedules, to client information, you will get a bigger view of your business and insights. Salesforce helps you detect areas that are unproductive so you can remove or modify them.
Also, read: Why Salesforce end-user training matters for smooth implementation
Lead Tracking
Arguably the most popular feature, Salesforce provides a solution to help you track potential sales, potential clients, and leads. You gain access to automated solutions that enable nurture potential clients and track results.
The benefits of Salesforce for real estate cannot be overemphasized. However, as more agents continue to use the system, it will provide more solutions.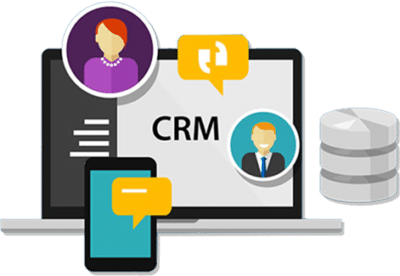 Need to enrich your Salesforce CRM with business focused solutions? Contact our team to understand, how we can help you in achieving your CRM goals.