The way we consume information in our daily lives, whether at work or home, has changed over the past ten years along with technological and artificial intelligence advancements. Every industry has been fundamentally changed by the introduction of on-demand business models, which has led to a rise in the use of pharmacist-friendly apps. This trend is currently present in sectors like healthcare, pharmacies, the distribution of medications, and other medical services.     
Healthcare workers are constantly on the move. Providers are frequently away from their desks, whether it is to check on patients or consult with other staff members. It might be challenging for physicians to obtain the medical databases and references they need when they are not on their desktop computers. The role of medical apps in this is clear.    
We are using technology increasingly naturally, whether professionals or patients, to support us in every part of life. Several pharmacist-friendly apps can help you in maintaining the most up-to-date knowledge base so you can provide your patients with the finest care possible.
Therefore, having access to vital, current knowledge about current prescription medications, their interactions, side effects, and uses is essential.     
Pharmacy technicians can obtain this information so important decisions can be made safely and intelligently. Some advantages, such as the simplicity of buying priced goods, are obvious.
You may now get your medications delivered right to your door with the best medicine and pharmacy delivery apps. However, these applications may offer users a substantial amount of value.
These applications offer a much wider range of services than visiting a neighborhood pharmacy, including the ability to schedule appointments and create health blogs.  
Healthcare professionals can access the information they need to help patients wherever they are, all because of these pharmacist-friendly apps.
Let us look at 10 of the most well-liked pharmacist-friendly apps for healthcare professionals and see how you may use them in your work. 
Pharmacist-friendly apps for healthcare profession
Copy Infographic
1) Lexicomp
This tool offers unique features such as databases for pharmacogenomics, information on IV compatibility, patient education materials, information on drug shortages, and the ability to rearrange databases and monograph fields to create custom displays.
If you need a tool to find evidence-based drug information, Lexicomp is a gemstone. Additionally, it has tabs for toxicity, drug interactions, IV compatibility, patient education forms, and drug calculators.   
The content, according to the business, is also directly kept on the device, making it possible to rapidly respond to inquiries.
Access to more than 20 databases, including a pharmacogenomics database, is provided by the Lexicomp medication reference app.
The Lexicomp app stores the content on your smartphone so that it can be accessed even with a non-existent internet connection. 
2) Epocrates
Pharmacy professionals frequently cite Epocrates, a point-of-care medical application, as a helpful resource. The app itself offers clinical reference data on medications and includes functions like a pill finder, a drug interaction checker, and data on insurance plans' prescription coverage.
The majority of the app's features are available for free; however, some extras may need a monthly cost. This contains drug monographs, lab results, ICD-10 codes, peer-reviewed illness content from the BMJ, and more. The premium services also include even an infectious disease treatment selection. 
Also, read: IoT in Healthcare in 2023: Companies, Medical Devices, and Use Cases
3) Pocket Pharmacist
If you need to look something up quickly, the Pocket Pharmacist app offers drug information that has been carefully chosen by chemists. With the help of this app, you can instantly search for medications by brand or generic name to learn more about their unique characteristics and costs.
Every month, new drug summaries are posted, along with details on dosage, interactions, safety measures, suggested dosage levels, and adverse effects.
To be certain you know the most effective ways to treat a condition, you may even filter the drugs by popularity and effectiveness.
4) CDC Vaccine Schedules
The Vaccine Schedules app from the CDC visually replicates the printed schedules, including the most recent edition, which are reviewed and published annually. You can simply get this free software from the CDC frequently.
Nobody has time to browse pages of material on a website, but with this app, we can respond quickly and effectively. This app is one of an expanding series of applications from the CDC on a range of specific topics, each customized for your mobile device. To ensure you get the most up-to-date information, content is immediately updated when your device is connected. 
Also, read: 10 Must-Have Apps for Healthcare Professionals in 2023
5) Merck Manual Professional
The Merck Manual Professional app is a free resource that offers access to thousands of frequently updated articles written by more than 350 doctors. It has drug reference data, images, clinical data that doubles every 18 months, and much more.
The Merck Manual has long been the standard reference work for medical information, and now you can carry it all around in your pocket without having to carry a heavy book about and sift through many pages.   
6) Drugs.com Medication Guide
The simplest way to look for drug information, identify medications, check for interactions, and create your prescription records is through Drugs.com.
You can use this complete pharmacist-friendly app to check for drug interactions, identify pills, and make your lists and reports.
Additionally, this app also provides comprehensive customer data, FDA warnings, and an extensive A-To-Z database of pharmacological information. To ensure you get the most up-to-date information, content is immediately updated when your device is connected.    
7) Google Translate
You can translate a passage of text by highlighting it or right-clicking on it, then selecting the Translate icon. Alternatively, you can use the translate toolbar icon to translate the full page you are currently viewing. If your patients do not speak English, Google Translate will come in helpful.
You can translate words and phrases in more than 60 additional languages directly on the app, including Spanish, French, Italian, and others. Even an instant two-way speaking option is available, allowing you to respond to any queries your patients may have.  
Also, read: Acquiring Patients in a Competitive Healthcare Market
8) Mendeley
You can store a ton of the documents and articles you have gathered over the years in the Mendeley app. Saving this along with your journal clubs, research pieces, and clinical recommendations would be fantastic.
It is a particular educational and reference program for academics and researchers. You can store, arrange, and even work with others online using it.
Users of this academic social network are also informed whenever new research is added. It supports thousands of citations styles and offers citation plug-ins for word processor programs like Microsoft Word. 
9) MPR
For many years, MPR has given patients at the point of care trust. Additionally, the MPR app has time-saving calculators and treatment charts that help you make quicker decisions about your care.
More than 800,000 healthcare professionals rely on the MPR app as their go-to source for comprehensive drug information. There are numerous applications for this incredibly thorough app.
Additionally, the 150 medical calculators in this program set it apart from the competition and help pharmacy technician students with their coursework. 
10) UpToDate
Popular point-of-care clinical resources UpToDate offer news, patient information, calculators, and coverage of over 10,000 subjects in over 22 specialties.
With more than 8,500 medical topics covered and more than 4,400 experienced clinician authors, editors, and reviewers, it is the go-to resource for doctors at all stages of their careers.
A fantastic resource for staying current on medical news and breakthroughs is UpToDate. This app is comparable to Lexicomp in that most hospitals and larger businesses will grant their students or staff free access.
Also, read: 5 Strategies for Improving Patient Engagement in Healthcare
Conclusion 
As businesses offer consultations, medication delivery, insurance, and other health-related services to make customers' lives easier, the on-demand drug delivery market has dramatically evolved. Based on the areas they serve, these top pharmacist-friendly apps cater to different clientele.
The benefits of each medicine delivery app are emphasized in the text for your convenience. All of these are top-notch apps with unique advantages and disadvantages. For the majority of folks, Epocrates will be the best option.
For pharmacists who often must identify medications based solely on the pill and do not mind push notifications, it is very useful. Apps for obtaining medicines online have been quite helpful for India. Patients also value the ability to order medications online and have them delivered right to their door.    
Hiring a mobile app development company is the best way to be future-ready if you intend to launch an online pharmacy. You will have a competitive advantage if you provide an online delivery service because of the significant increase in the demand for medications. All the best!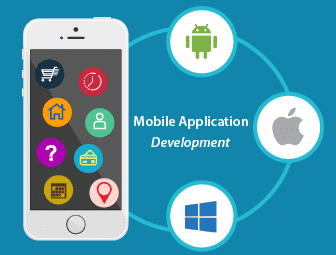 Do you want to leverage mobile technology for your business? Cynoteck is a one-stop Mobile app Development Services provider. We provide iOS and Android application development services so that you can reach your target audience on any device.