Dilemma can engulf you when you are surrounded by too many options, but you need to react quickly and decide how to tackle such situations. Similarly, you may feel overwhelmed when looking at all the choices that are available for CRM software. In order to make the most of your investment, it is critical you chose the best CRM for your needs.
Every business has different requirements and goals. You might settle for a product or a service just because it is popular, but if it does not cover the organizational needs, it is a dead investment. Such scenario is troublesome if you are working with a limited budget and timeframe.
For a sales-driven organization, having the best CRM helps capitalize on the budget and resources as it opens up the door to various lucrative opportunities. However, finding that perfect CRM is a tedious and meticulous task.
Here are some points that can help you identify and implement the best CRM –
Copy Infographic
1) Take a Closer Look at Your Business & Analyze Pain Points
Word of mouth is extremely valuable, but blindly following what people say and taking a big decision can just end up being a waste of money for your company. Your business needs differ, so think accordingly. Delve deeper into your business problems and identify the weak areas that are hampering your overall progress.
If you intend to amplify the sales of your company, then have a detailed conversation with your sales professionals and understand the difficulties they face during the whole sales process.
Sales reps normally have a tough time selling because of various obstructions, such as the task of manual data entry. As per a study, 32% of sales reps spend 30 minutes to an hour every day entering data or doing other manual tasks. Such unproductive tasks result in the unnecessary interruption to their actual work, sales!
A study by the University of California, Irvine states that it takes 23 minutes to regain focus on an activity after any disruption. Such problems have been the reason for their poor performance.
Pay attention to your sales rep's requirements as they are the ones who are going to use the CRM, so their thought about the usability of CRM matters.
Once you have the requirement, you just need to research and find a cost-effective solution for your business.
Also, read: 7 ways CRM improves your customer experience and boosts revenue
2) Conduct an in-depth research & find a cost-effective CRM solution
a) In a market which already has so many CRM vendors, finding the one that fits into your criteria becomes your sole responsibility.
b) Examine the market and identify the CRM that serves all your business needs.
Read the reviews but also crosscheck the features you are seeking for in a CRM.
Don't fall prey to the belief that expensive and renowned products are always best for the business.
As I said earlier, companies need vary, so what might have worked for someone else might not necessarily work for you. Moreover, why spend extra when you can get the same features of a popular CRM at an affordable rate in a CRM that is specifically designed to cater small & mid-sized business.
That is why Robert Allen, principal – RKA Ventures, LLC, preferred Salesmate as he said "It improved sales effectiveness, it's got everything we need, works efficiently and it is affordable. The team picked this over all the others, and they are using it. Found it to be a great app".
There are too many such affordable CRM in the market with excellent functionalities, but you need to find the perfect one in context with your business needs.
Also, read: 7 Tips for setting up profitable customer journey using CRM integrations
3) Look for the Features that are Beneficial for Your Sales Team
CRM is well known for its multiple features that help in easing the sales process. However, all the features are not essential, you need to figure out which features do your sales professionals require to increase their sales and build a better connection with the customers. Though you might be having your specific needs but there are few essential CRM features that most of the business require such as:
Customization
Look for flexibility in your CRM that helps you customize the features as per your needs.
"An ideal CRM would be easily customizable, easy to pick the tools you use, has an extensive capacity for using your data, [is accessible] from a mobile device, and be properly secured against data loss and [unauthorized] access." — says Jonathan Hurdman, IT specialist at J & J Automation, a small business IT services provider.
Lead Management
Managing sales leads becomes an effortless task with a CRM, which keeps you abreast with every activity of the lead to nurture and close them quickly.
"The perfect CRM software is intuitive, but flexible, so that you can manage leads easily and make automated actions based on client segmentation." — says Kenny Kline, the partner at JAKK Solutions, an SEO company
Integration
More is always better. Ensure the CRM you choose can integrate and work seamlessly with other applications too.
"CRM alone only tells our sales team a piece of the puzzle — who they are trying to sell to. It doesn't say anything about what was actually sold, to whom, at what discount, where, etc. A perfect CRM offering must work seamlessly with other solutions to give a more holistic view into sales." — says James Mayfield, business analyst for Cascade, a distributor of prosthetic supplier.
Advanced Reporting
Insightful sales reports are crucial for analyzing important data and taking informed decisions.
"The perfect CRM software is flexible, accessible from any device, user-friendly and provides meaningful reporting capabilities." — says Susan Connor, president and chief CRM strategist at SquareBlue Consulting, a marketing consultancy.
Once you are clear about your implementation needs, put your CRM to use. Investing in a good CRM is futile if your sales reps do not use it. Familiarize them with all its functionalities and benefits so that they themselves take interest in using the CRM. For leveraging its benefit, you need to bring the CRM in action.
4) Putting the Sales Booster to Good Use
Understanding the CRM
For using the CRM to its full potential, your sales reps need to have a good understanding of the CRM. You must commit adequate amount of time and resources to train your sales team for easing them into successfully adapting a CRM. For making it a part of their daily work process they need to understand how it functions.
So, sit with them while they are trying to use the software and guide them through so that it doesn't appear like a complicated puzzle that they wouldn't like to waste their time upon.
Commit yourself to the CRM
For sales professionals, CRM is a powerful sales tool. For leveraging maximum benefits from this tool, they must dedicatedly work and learn with it.
Sales reps need to understand the CRM, like when they get a notification instead of avoiding and delaying the task, they should do it as soon as possible to ensure they do not miss it.
They need to be active by filling the required customer details on-time as well as systematically manage the sales pipeline by moving the deals according to their present status to get a clearer view of their sales activities.
Tweak your CRM as per your requirements
Any kind of perfection is hard to achieve, but you can tweak your CRM to suit your sales process. A perfect CRM will –
give you the flexibility of creating custom dashboard view
allow you to view your overall sales timeline and
keep the pipeline in front of your eyes, all the time, on the same screen.
You can quickly add tags, create custom fields, develop a customized report and do a lot more with this moldable tool. Just ensure you do not overdo things by starting from the scratch; hit the specific areas to make the tool convenient to use.
Also, read: 4 Effective ways Small Businesses Can Optimize in Magento 2 Store
Make Most of the Strength of a Sales Automation
CRM has become a preferred choice for many sales-driven organizations due to its impeccable features. One of the main features that has captured the attention of most of the sales professionals is "sales automation".
No one likes manual labor especially when you have sales targets hovering over your mind. By setting workflows you can automate most of the tasks and optimize your sales process.
Sales automation allows you to –
Automatically update records
Send emails
Track schedules
Assign tasks
With this useful feature, you can prioritize and concentrate on tasks that can drive value. It saves time and helps in boosting sales effectiveness.
Benefits of sales automation
Systemized workflow
Eliminates human error
Sales reps can focus on sales rather than operational tasks
Managers can concentrate on building better sales strategies rather than losing precious sales time in assigning tasks.
Final Words
CRM can be an asset to your organization; you just need to take the right call. What you choose and how you use it can make a big difference to your company's overall growth. So, take your decision wisely.
CRM like Salesmate can help you in in you strive to achieve your sales goals. With the excellent features of this advanced tool, you can effortlessly manage your sales pipeline, streamline data, create reports forecast sales and automate your sales process.
Author Bio:
Coreen Menezes is an avid writer who likes to explore new fields and research about interesting subjects. She is a versatile content developer who plays with words to express her thoughts. Calm, carefree and creative are the words that describe her the best. At present, she is associated with Salesmate as an experienced content crafter. Follow her on LinkedIn.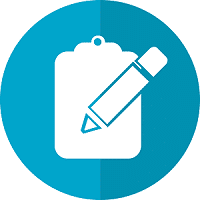 Do you want to implement a CRM system within your organization? Connect with our CRM Experts today!