Cynoteck, being one of the leading CRM company, is continuously working for its clients to drive their sales productivity by using the most powerful features of Microsoft Dynamics CRM. We feel you might enjoy this as well; so here are some powerful ideas that will empower your sales team and maximize your revenue by making use of this software. This will give your business new heights and achievements by allowing it to earn more profit.
New & high predictive analytics capabilities helps the sales team in gaining into their business by meeting the customer needs like never before. By making use of powerful Business Intelligence of Microsoft CRM,

pre-built dashboards & reports, interaction with the data becomes easy and the current strategies that are leading your profits can be seen with ease.

 

Microsoft Dynamics CRM

can suggest the most active customers by watching out the previous record on its own. With these features the guesswork goes out of picture.
The thrill of a good competition is loved by everyone, but with Microsoft 

Dynamics CRM

,

competitions based on team modules with the sales operations manager can lead the whole team to a greater sucess. By addition of this new feature, you can set goals, provides real time feedback's & can even monitor results for ensuring the presence of everyone on the same page.

 

Also, in times of emergency, when something isn't working, all the team members will get to know at the same & the adjustments can be made accordingly. This system is good for current team members as well as for new members who join in.

Microsoft Dynamics CRM

Mobile

App has an updated version that will help the sales team stay connected with their customers at any point of time.

 

Employees can quickly manage data and create new records from their mobile devices. Even one can set reminders, schedule meetings and give access to information to those with whom they need to stay connected.
Specially tailored sales list, prepared by the managers based on territories! This feature plays an important role for the sales person who spend their maximum time on field. This feature of the Microsoft Dynamics CRM allows members of the sales to see a segment of customers & the products that are best suited for them.

 

Another option being offered by the CRM is translation by which product attributes & metadata can be translated into a number of languages.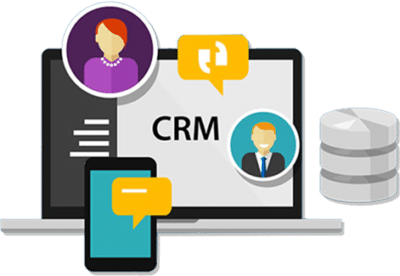 Microsoft Dynamics 365 Business Central is an all-in-one ERP business management solution that helps you connect your financials, sales, service, and operations to streamline business processes. Connect our team if you are interested in implementing Dynamics 366 business central in your business.