Let's face it – there are too many marketing strategies to boost conversions. But a right mix of sales and marketing efforts is the answer to achieving this ultimate goal of conversions.
This is where CRM comes to the rescue. A CRM software collects all necessary information of market/customer and analyzes it to understand the customer requirements better. Then it adjusts the marketing campaigns according to the customer needs to increase the sales of the products.
Below are some top reasons Why A CRM Just Became Essential For SMB Sales And Marketing.
Leverage More Opportunities
Small enterprises have to face more challenges because of their limited resources. It's tough for them to leverage opportunities to sell their products, as they are not well known and established like the big brands. Hence, they largely rely on creative and innovative marketing campaigns.
This can be achieved by taking control of your sales process with the help of an online CRM software. Small businesses can get useful insights about their customer's preferences from a CRM software which will help them in leveraging their business prospects successfully.
The relationship with customers is very crucial for any business. A happy customer ensures it's loyalty towards the business. The end goal of conversion is met readily because of this. Customer relationship management (CRM) software combines both sales and marketing tools on a single platform. This facilitates in understanding who among the team should take the action and when. Now with an online CRM software, small businesses get the complete breakdown of the process. From this, they can start taking advantage of the information. The more you know about your customer, the easier the task of leveraging that lead will be, after coordinating your sales and marketing campaigns appropriately.
Change In Customer Behaviour
Customer behavior has changed drastically in the recent years. Earlier, customers were less informed and depended solely on the information provided by the marketing and sales team about the product. This left them completely unaware of the various other options that were available to them. But now, trends have pretty much changed after the influx of large amounts of information available online for research.
Whenever a new product is launched, thorough research is done by the customers from the information available on the web. After comparing the various alternatives offered by brands in the market, customers conclude the best fit for their needs. Only then do they engage with the business from where they want to buy the product.
So, customer control is a real thing. Now the control is shifted from the brands to the customers. They decide what they want/ when they want and how they will receive it.
CRM software will help the businesses understand the customer needs with the help of artificial intelligence. All this is done when the customer is still in the process of researching about your products and comparing it with the other options available in the market. Online CRM software will help your marketing and sales team to reach the customers when they are in the research process and have shown interest in your products or services.
Artificial Intelligence For Automation
A good CRM software frees you from routine tasks and automates key processes that support the customer's journey. Artificial Intelligence (AI) has taken automation to great heights.
Customer insights like at which stage of the buyer's cycle a customer is in can also be known with the help of AI. It can tell the businesses whether marketing or sales should make the next move. With Artificial intelligence, CRM can guide the sales and marketing team throughout a customer's journey.
Account-Based Marketing
We all know, customers want exclusive and highly informative marketing materials from businesses, which is a tough requirement to meet. Hence, there is a significant shift towards account-based marketing (ABM). Account-based marketing is a marketing strategy that focuses on a few big conversions instead of many small ones.
A CRM can help you identify these valuable accounts. It will provide the required insights as to how sales or marketing can collaborate to enrich the customer experiences. A happy and satisfied customer will extensively help you to build your brand's reputation. So, by opting for a good online CRM software, small businesses can close important accounts seamlessly. For small businesses, this strategy is a boon. As it will allow you to broaden your customer base and effectively maintain it too. What else can you ask for?
Author Bio.
Sanjay Darji works as a software analyst at SoftwareSuggest. His expertise includes CRM software, helpdesk software and live chat software. In his spare time, he likes to spend time with his son and catch up on the latest technologies. You can follow him on Twitter at @sanjaydarji01.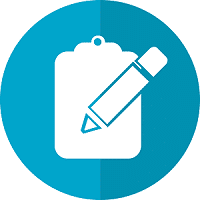 Do you want to implement a CRM system within your organization? Connect with our CRM Experts today!