MS Dynamics CRM is an indispensable automated sales software that facilitates seamless, Customer Relationship Management (CRM). This system provides all the benefits that boost productivity in the entire phase of the customer relationship cycle straight, from the initial stages of lead capturing to account creation than in the final stages of after sales process.
The business terminology CRM is an acronym that stands for Customer Relationship Management. The basic infrastructure of a business model and ROI (Return on Investment) is dependent on the healthy relationship with the customers. Or, we can say that if there are customers then there is business otherwise no revenue would take place. The traditional approach for customer management and engagement involve usual manual data handling approach, to upload leads, run email marketing campaigns through text and purchases. The comprehensive sales software helps sales, marketing ,customer service professionals and MS Dynamics CRM Consultant, capture lead, which is an expression of interest favored by the existing, new one or future customer, who places an inquiry about the products or services.
Advantages of Microsoft Dynamics CRM that makes it the best sales software at the enterprise level
Microsoft Dynamics CRM Online finds maximum use, on the corporate level, owing to its lots of automation features smoothly aligned with an attractive intuitive interface that prompt excellent reporting tools.
It is fully developed for overcoming the complexity of the traditional sales and marketing practices, as this is a great alternative to complex customer relationship management requirements, specially developed and designed for mid to larger organizations.
Microsoft Dynamics CRM offers relevant social media analysis and dedicated reports on sales and customer service automation.
Helps sales professionals and Microsoft Dynamics CRM Consultant manage sales at the best, as the integrated approach to collaboration in the teamwork is, taken at its best as the entire sales team work in unison.
Copy Infographic
MS Dynamics CRM is the best alternative, to the traditional Excel way of data handling
Customer Relationship Management is an all-purpose strategic automated sales tool. This robust sales software suite facilitates companies, to flourish customer base and keep track of all the sales and marketing activities via a centralized database. This is a part of the most sought after business process automation that accelerates business processes, to garner additional revenue in minimum possible time. Widely employed at enterprise and corporate level in mass scale CRM software effectively tracks and manage existing, regular and potential prospects or customers
Benefits of CRM over traditional electronic spreadsheets (Excel) employed for data handling
Customer relationship management is an important factor that plays a vital role, in enhancing the sales figure through effective customer service management that minimizes all the manual data entry done via Excel spreadsheet.
There are two main primary causes of software origin, one is well-known as everything is gone paperless and another one is the swift and effortless completion of the task. The same thing goes well with the sales automation software, as the wide scale CRM implementations at the enterprise and corporate work process simplifies the entire sales, marketing campaign
Tracking customers in Excel data is a thing of the past, as cutting-edge Microsoft Dynamics CRM software solution is a feature-rich innovation, to directly upload Excel sheet in the CRM database.
Sophisticated calculation is possible in CRM as compared to MDynamics CRM
The MS Dynamics CRM application facilitates Status record calculation in the form of percentages and statistical analysis
Data is exported in the form of reports for end-user
Since Excel is very much familiar to almost all the users, so it is easy for CRM users to export and import CRM data.
In addition, now the communication benefit of mobile CRM is superb for MS Dynamics CRM Consultant, as it is independent of the office environment.
Apart from this CRM is a cloud-based application that is easily accessible from any internet connected device
Moreover, when CRM is employed, customized and implemented in the proper way, it is the refined centralized database of all the relevant information consisting of marketing, sales, service, and operations. In fact, it's now easier to implement Dynamics CRM at enterprise and corporate level with companies already having seamless Microsoft resources and infrastructure.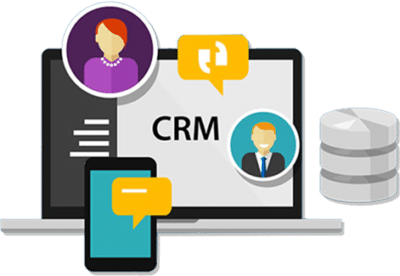 Cynoteck Technology is a leading expert on Microsoft Dynamics 365 and we provide an array of Dynamics 365 Consulting Services to all size of businesses. Get in touch with us for latest updates on Dynamics 365.