Here are Some of the must use extension for Magento 2 that will provide additional functionality to your site.
Copy Infographic
1. Magento 2 Blog Extension:  
If you want to manage blogs on your Magento store for getting some popularity or ranking. This extension helps you to provide an easily manageable platform to create blogs, categories, and comments on your posts. It's a free plugin provided by Mageplaza. 
Following are some of the features of the plugin :
Responsive design
SEO friendly
Multiselect categories
Related posts on the product page
Blog Topics
Comment: Built-in comment, Facebook Comment, Disqus Comment.
Integrate Magento Sitemap or Blog sitemap
Import aheadWorks M1 Blog, Magefan Blog
The related Product slider block
 REST API, GraphQL is ready.
2. Multi-Vendor extension: 
With this extension, you can convert your Magento store into a market place. This extension provides an option to add multiple sellers to your store who can sell their products on your store and you can take a fixed or percentage base cut for each selling product. 
Following are some of the benefits of this extension
Customers will get a wide range of products and variations.
Sellers get a popular marketplace to sell their products.
The owner gets more profit as the cut from each product sold in his store.
Some of these extensions are:
3. Shipping cost and time calculator:
These extensions are the had to add category extension, today customer has different marketplace to buy a product at same or less price, the other factor that influences the sale of the product is the delivery time and delivery charges. 
Today Customer wants to know at the time of purchase that how much extra he had to pay to deliver to his address and till what date-time they will receive their product.
There are some extensions that provide these type of functionality which you can add to you Magento store.
Some of them are:
4. Magento 2 SEO extension:
For starters, the SEO functionality is provided by Magento 2 like adding meta descriptions about the page like title, meta keywords, meta description but for some cases like the variation in the product all the product detail looks similar except minor details like size or color. For such cases and handling SEO functionality more efficiently we have to use SEO extension on our site. 
Some of the widely used SEO extensions are:
5. Security Extensions: 
Although Magento 2 is a secure platform there is no harm in additional safety, which is also necessary for an eCommerce site as you are holding sensitive information like card details, contact information, etc regarding your customers. Some of the popular extension in these fields are:  
6. Site Optimization Extensions: 
For today's site the page load speed is a must factor to improve the sale for a store, people today don't have that much time and patience to wait and check for the page the content, so for improving the sale of you site optimization is an important factor besides the marketing. Some of the most used site optimization extension for Magento are : 
7. Magento Mobile admin extension: 
Sometimes you are the only person with admin access to your Magento store and you can't be available online every time on your desktop for quarries related to product or order. Following are the extensions that help you to manage Magento 2 store dashboard from your mobile device. 
8. Live chat extensions: 
These extensions are very helpful for the client and admin interaction regarding quarries or customer issues as they are the fastest way to resolve client issues, some of the commonly used extensions for live chat are: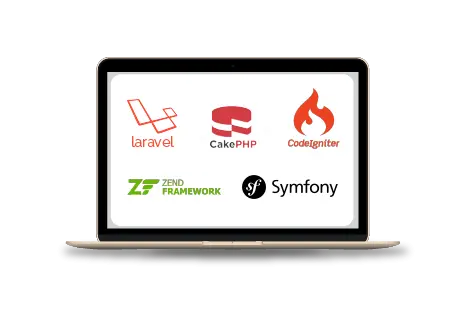 Are you looking for a reliable web development company? Our highly skilled web developers enables us to deliver result oriented web development services. Contact our team to understand, how we can help you in achieving your business goals.