In dynamics 365 there are many updates and enhancements in the 2020 wave 2 release. Here we will discuss new generic updates, Dynamics 365 Sales, and Dynamics 365 Customer Service. Let's Discuss: –
Generic Updates
In the generic update, we will discuss App Switcher, Timeline, Forms, Emails.
App Switcher
Previously we switched between Apps using Arrow at the top left corner. This thing replaces in this update now we have to click the name of the app at the top which will open a window will be open from here you can switch between Apps, create a new app, and edit Apps, and search Apps.
Timeline
In the timeline, there is a new button which will expand all record in the timeline. Click more commands (three dots at the right corner) there are two more options 'Always show email as conversations' or 'Always show emails as individual messages. Now we can add images to notes.
Forms
In Forms, we can see there are some enhancements if you open a record, you notice that there is an arrow on the command bar that allows you to return to the previous page. There is a list icon (right side of the arrow) that opens a record card view on the left side.
Email
When you compose an email, you can notice that there are some changes. Now there is an ability to set the body of an email to full screen. You need to save an email first to attach a document to it. You can reply to an email message from the timeline. Hover over email you can see the button in the timeline. You can reply, reply to all and forward an email from the timeline.
Dynamics 365 Sales enhancements
Export to PDF: We can now enable any entity for PDF generation. You can enable this feature by navigating to Sales Hub ->App setting-> Productivity tools here you see that convert to pdf now select the entity you want to enable for.
Once enabled you can see the Export To PDF (Create to PDF replace with it) button on the command bar when you open a record. When you click that button a window opens.
Select the template that you want. Then there is three option at the top of that window "Download", "Email", and "Save to Dynamics".
You can download this on a local machine, Mail PDF, and save PDF on dynamics timeline.
Forecast Enhancement
In the Forecast, there are some enhancements. When you navigate to Sales hub ->App setting ->Performance management ->Forecast configuration.
You notice that there is a new forecast template "Product Forecast". It allows you to create a forecast for product families and related products. You can look expect sales from the product perspective
Dynamics 365 Customer Services Enhancements
Email Enhancements
You can attach multiple files at once in an email. When you click a file from an attachment a document a preview pop-up window will appear. From here we can preview the file before send and download it.
Email Template and Email Signature
Now you can create an email template and email signature from the Customer service hub. When you logged into the Customer Service hub you find them under the templates on the sitemap.
Insert Knowledge Base Article
Now you can insert Knowledge Base Article into the email. Prior we only insert it into the Case record now we can insert it outside the context of the case record. When you compose an email you see an Insert Knowledge base article button on the command bar. when you click this a pop-up window will open. Search KB article and insert it by clicking "Insert Article Content".
ARC & SLA Migration tool
In this update, a new tool added to the customer service hub. ARC & SLA migration tool with this you can migrate ARC & SLA from legacy web client to a unified interface. Customer Service Hub ->Service Management ->Data Management ->ARC & SLA Migration Tool.
Automatic Record Creation and Update Rules
When you navigate to the Case setting in service management you see the Automatic record creation and update rule. When you click it you there is a button view activity monitor it allows us to check the health of the ARC rule. ARC rule successfully runs or fails it show here.
Knowledge Base Management
In this update Embedded Knowledge search is renamed as Setting. You will navigate to the same place.
Customer Service Workspace App
When you log into the customer service workspace app you see that there is a new Dashboard "Customer Service Agent Dashboard" on the main screen.
When you the shift key and select the record there is a new session that will be started on the left side. You can navigate between sessions by clicking on tabs. To return to the home screen just click the home button.
When clicking the + button you can open the new entity record. On the right side you can see Smart Assist. This will suggest you Knowledge Base Article that is relevant to case on which agent is working.
Conclusion
To sum it up, the Dynamics 365 2020 Wave 2 release is a game-changing stride towards more seamless and efficient business operations. From enhanced features to refined user experiences, it's evident that Microsoft is committed to empowering businesses with tools that not only meet but exceed expectations. As a web developer and writer, delving into the intricacies of this release unveils a spectrum of possibilities for creating dynamic, responsive, and user-centric applications.
The enhancements introduced underscore Microsoft's dedication to staying ahead in the ever-evolving tech landscape, ensuring that businesses harness the full potential of Dynamics 365 for a future-ready digital journey. The 2020 Wave 2 release isn't just an upgrade; it's a strategic move towards unlocking a new realm of productivity and innovation for businesses embracing Dynamics 365.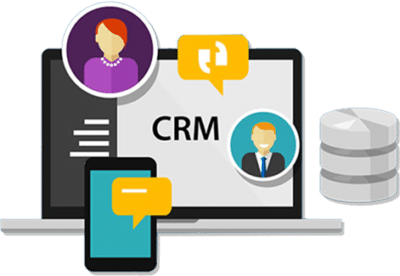 Cynoteck Technology is a leading expert on Microsoft Dynamics 365 and we provide an array of Dynamics 365 Consulting Services to all size of businesses. Get in touch with us for latest updates on Dynamics 365.