Businesses around the world rely not only on their talented staff and quality services and products but also on software that can help bring them closer to their goals. Salesforce is a popular cloud-based customer relationship management (CRM) software solution. It allows a company to improve its relations with new and existing customers alike through data analytics, resulting in increased sales and productivity. This CRM can help businesses manage their front and back end procedures and deliver the highest quality results. CRMs can even go as to suggest business model changes to help improve all aspects of a company.
A powerful feature of Salesforce is lead assignment rules in salesforce which automate lead generation and support, allowing your company to be more efficient and your sales to skyrocket. The simplicity of implementing this specific Salesforce feature and the
growth of sales that will result makes it well worth your time. Essentially it will help designate the best sales representative to a new lead based on a variety of factors and help keep that employee motivated and focused. This feature is quite customizable, providing your company with lots of flexibility to create and work with the best-suited rules.
Lead assignment rules can be classified into different purposes, for example, a business will have different rules for importing versus web-generated leads and so forth. It is important to note that for each purpose there can only be one rule. Here we take a look at 5 lead assignment rules for Salesforce that will accelerate your sales.
Copy Infographic
Keep it simple
This is the most basic lead assignment rule, but it keeps things fair amongst the employees; use the CRM to automatically assign leads as they come to the next available representative in line.
Location, location, location
Assign leads with the CRM to the sales representative that is the geographically closest to the lead. This rule produces great results for companies that are spread out around large distances and that may need to visit with customers in person.
Keep the lead hot
This rule is the same as the first one with the exception that if the representative to whom the lead is assigned to does not respond within a set period of time, the lead will be directed to the next available employee in line. This rule encourages a competitive workflow with your sales representatives.
Personality
One of the advantages of using a CRM is that it will be able to capture data on customers and give you a better understanding of who they are. This is a wonderful feature for companies that want to tailor their services to their customers wants and needs as it gives them a better view into what those specific wants and needs really are, sometimes even before the customer knows them themselves. Being able to build a personality for a customer or lead through the use of the CRM allows a lead assignment rule based on this information to be created. The CRM could help you assign leads based on similarities between sales representatives and the leads. This is best for businesses that rely on close connections between staff and customers.
Knowledge
Using the same, or slightly different, data mentioned in the rule prior to this one, a business can assign it's leads to the most qualified sales representative. This means creating a formula in the Salesforce software that matches the skills of an employee with the requests and needs of a lead.
These are just a few lead assignment rules and many more exist. Through the use of the Salesforce CRM you will be able to identify which rules work best for your different purposes. Give it a go and watch your sales grow!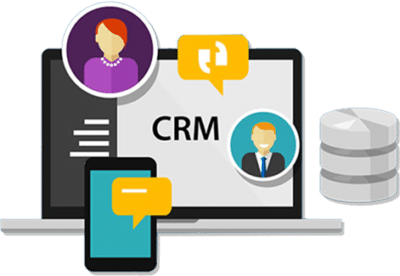 Need to enrich your Salesforce CRM with business focused solutions? Contact our team to understand, how we can help you in achieving your CRM goals.