Quote to Cash (QTC) process is a sales jargon that describes every company's dilemma. From the layman's perception, selling a business should be extremely easy. Just get a product, get a customer, and get your money. However, experienced salespeople and business owners know better. The process of converting a product into cash is a heavily involved and time-consuming process.
One mistake can set you back by days of planning and effort, and sometimes everything doesn't work out. QTC explains one such challenge faced by businesses trying to convert the product to cash. It represents the time required for each process to be completed, including attracting customers, price quoting, negotiation, billing, the supply of the product, collection of payment, and offering the next product for sale.
Although it is such an essential part of sales and business practices, very few people pay attention to it. This is because of how common it seems that everyone just accepts it the way it is found. Like breathing, no one thinks of making breathing more efficient or effective. The common tendency is to only take it as ''normal'', possibly until comparisons are made with a similar entity that possesses a superior system.
When you pay attention to your QTC, you fulfill an important condition for making good use of your time, resources, and opportunities. The moment you begin to measure transient resources such as time, information, and opportunity, you begin to understand how much you are missing. You begin to understand the efficiency and its underlying effect. QTC defers attention to the underlying mechanism that affects sales, opportunity cost, and quality of service instead of just focusing on the short-term results.
Copy Infographic
Evaluating Your QTC
This process is highly personalized and requires you to ask questions that are usually overlooked so you can get a glimpse of the big picture. With each question, you should be able to draw an unfolding picture that shows where your strengths lie, and areas that still need improvement. The questions begin with pricing and quotes, then graduate from there.
How does product pricing work in your establishment? How do customers encounter price quotes? How do negotiations work? How are quotes converted to orders? How complicated is your sales procedure? How much time does an average sale take? How much time does the whole process take? How much time passes before returning buyers make another order?
As you find answers to these questions, you should ask yourself if any of the procedures can be improved even though they seem to be alright. If any of the answers seem inappropriate to you, it means you have already begun to identify areas that need optimizing. Even if the answers seem to satisfy your present requirements and goals, you must always set your sights at higher goals. The higher, the better. The business world is dynamic and highly competitive; any entity that fails to improve its products and enhance the quality of its services would soon find itself edged out of the market.
Identifying Weak Links
Once you have determined to enhance your QTC, you have to proceed to ask additional questions. The questions below have the potential to ensure you to detect redundancies and weak links within your business transactions. The process must be calmly executed, and repeated if need be, to ensure that every error is identified and eliminated. Getting answers to these questions will help you quickly and confidently improve your business procedures and transactions.
What are the steps that hog time and manpower even when the next step is ready? Are there technical glitches that regularly slow down any process? Is there any system that is known to glitch, and this requires care or repeated confirmations? What procedures make your customers hesitate? What methods do your employees dread?
What are the common errors that abound in your system? How quick is your billing and transaction procedures? What are the most common complaints? Which method has caused customers to change their minds about a purchase? Can you fix or replace the most time or resource -consuming procedure?
At the end of this evaluation process, you would have begun to see surprising facts about your service delivery. You may need to reevaluate your procedure again to detect any issues that may have been overlooked. You may also need to question customers to get a different perspective. The optimizing process would require that you reallocate resources within your company.
The process itself involves an investment of time and energy. The success of optimization is dependent on cooperation from your partners, and if you can afford it. If you can't, there is no need to hurry, and you can set it as a goal in the future and build slowly.
Other Tips
QTC redundancies are quite ubiquitous in the business. Every business entity has one weakness or the other in its transactions. Furthermore, advances in technology and innovative application of tools have improved procedures that were formerly thought to be perfect. One QTC evaluation process advised that after an evaluation, management should assign names and numbers to issues and errors that were identified during the assessment.
This step move would provide a realistic picture of the current position and efficiency of the current system. For example, what department or employee is in charge of the most unnecessary step? How many customers have been affected by the worst-performing procedure? A name gives you direction and position, and a number allows you to measure the magnitude of the error.
Benefits of QTC Optimization
If you have gone through the questions, I expect you can already imagine how optimizing your QTC would improve your productivity and profitability. Still, to make sure you have not missed anything (or to see if I have missed something), I will provide my list of benefits.
The shorter time required to convert the product to cash.
Proper allocation and efficient use time and other company resources.
Improved and practical customer support, since you know the problem before the customer complains, you are better equipped at solving it.
Replacement of redundant components in the system that waste resources.
Improved quality of service provided and enhanced customer experience.
Increase in sales, recurrent sales, and growth of a loyal customer base.
Quote-to-Cash Software
You already know the benefits of QTC techniques and how to effectively implement it in your business. Still you have to know that technology will always provide a better way to achieve higher results. QTC software have been built with the requisite codes and features to optimize the whole process, eliminate errors, and increase your productivity. A standard QTC software should be able to manage the entire sales process and manage revenue. A QTC software can be sold together with CPQ software or alone. It should also manage customer communications, regulate legal and financial transactions, track price changes, and integrate properly with other enterprise software such as CRM.
The best QTC software have a lightweight application that can be accessed with mobile and desktop apps. The software should also have web access and come in on-premise modules. To improve user experience, the UI should be simply designed, free of clutter, and use intuitive icons. Pricing is another important feature but that depends on your specific needs and budget.
Below are examples of C­PQ software to try in 2020
Salesforce has continued to make a name for itself among enterprise software. Salesforce CPQ module is designed to facilitate product quoting, pricing, contracting, and ordering using automation features and tools. The CPQ software optimizes the whole sales process, ensuring that errors are minimized, and productivity is enhanced. Salesforce CPQ is designed to fulfill all UX standards, thus affording smooth assimilation and enhancing the learning process. The CPQ application also uses simple UI and intuitive icons.
Expedite Commerce
Expedite Commerce is a lightweight platform that is optimized for ease of use and access. The eCommerce platform provides access to tools that enables CPQ processes, managing orders, deals, and revenue. The platform also increases the quality of the result, causing higher levels of productivity with the use of lesser time and resources. The platform is designed using programmed rules for proposals, selling, and revenue collections. The ease of access ensures businesses of any size can use the innovative tools available at any place or time.
IBM Sterling Configure, Price, Quote
IBM Sterling CPQ is named to declare its connection to IBM. The quality and efficiency of the system are already confirmed from its parent name. IBM Sterling CPQ is equipped with tools and features that enhance the whole process involved in quoting, pricing, sales, and revenue collection. IBM's CPQ software provides numerous digital platforms to enhance the activities of the sales team, customer support, customers, and partners. IBM Sterling improves both customers' experience and your sales efficiency.
Armatic
Armatic provides a single module to increase the efficiency of your CRM and ERP tools. Armatic includes automation tools, business intelligence, and enhanced communication features. These tools and features ensure that tasks are completed with greater efficiency in time and resource use while requiring less input. Armatic proves itself to be a powerful companion to any sales team and business that wants to increase sales and lead conversion.
Vendavo
Vendavo is designed to facilitate numerous transaction and sales processes to ensure sales growth and customer satisfaction. Vendavo CPQ is optimized for speed and efficiency in workflow. The features and tools also ensure the growth of profit margins, increase revenue, ensure proper pricing, increase the quality of service delivery, and workflow efficiency.
Apttus
Apttus CPQ has been optimized to facilitate enhanced communication among numerous individuals and departments. The design is highly simplified, affording a swift learning process for new users. Like its design, Apttus CPQ simplifies the whole process from product listing, quoting, pricing, communication, and revenue collection. Apttus CPQ takes advantage of numerous communication channels and platforms to transfer information.
LogiSense
LogiSense CPQ has been optimized for ease of access and analytics. LogiSense CPQ provides cloud-based services, including mediation, usage monitoring, and revenue collection. LogiSense CPQ has a full application in IT and digital enterprises. LogiSense CPQ also enhances the efficiency and quality of results acquired by departments and businesses. LogiSense CPQ is flexible, providing numerous options for adjustment and creating unique settings. The combinations of features on LogiSense CPQ delivers practical solutions that occur in the everyday B2B enterprise.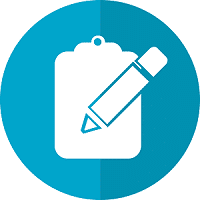 Do you want to implement a CRM system within your organization? Connect with our CRM Experts today!