The traditional approach of data analysis with an electronic spreadsheet is a thing of the past. All the minute to major graphical needs and data analysis is taken care of with the all-new Microsoft Power BI innovative business intelligence tool. Power BI is a software suite of business analytics tools that facilitates the conversion of data, whether in the cloud or on-premises, in rich visuals with 20 built-in visuals.
With Power of Microsoft Power BI, one can create astounding reports with the help of GUI based inbuilt tools for custom visualizing data. This incorporates comprehensive tools for seamless SQL Server database connections, Analysis Services models, and many other data sources to the same dashboards.
The Excel monopoly is lessened due to some flaws…
…that hampers the large database, graphical visualization, at enterprise and corporate level.
Suppose you have to deal with entering large data containing hundred and thousand of rows in the spreadsheet which is a time-consuming task
It's difficult for multitasking for multiple users at the same time.
It is difficult to sync well when creating the dedicated reports, out of multiple data tables
It's hard to update the spreadsheet in real time when there is up to the minute changes in the data that need to be reflected in the graphics.
Out of these basic flaws, the best part of Excel spreadsheets that reigned for the past decades includes the out-of-the-box creation of digital displays of graphics. New technology can minimize the loopholes of previous, as it is visible by the Powerful MS Power BI. Power BI is an advanced, sophisticated reporting technology that captures data from large data sources consisting Facebook, wiki and pull it into a report automatically while replacing data mining from azure and SharePoint.
Copy Infographic
Functional add-ins of Power BI
Crescent power view
Data explorer power query
Geo flow power map
Microsoft Power BI
Is an indispensable exceptional business intelligence software. This includes a comprehensive combination of these add-ins with the SharePoint power view i.e. (Silverlight & HTML5). In addition, front end Q&A tool interprets and comprehends natural language processing requests for specific visualized intelligent data. Now, end users can search expression query for the front-end with natural language commands.
Complex mix of innovative technology as it gets external data from
SharePoint
Silverlight
Excel
HTML5
Power BI incorporates the excellent data acquisition and modeling capabilities to provide attractive 3D geographic data visualization of the power query. You can effectively import the data set from database & files scrape data from different places and wiki tables. The latest addition to Office 365 online suites provides the comprehensive report for an organization pulling a dataset from online resources.
Comprehensive Microsoft Power BI intelligent business tools:
Power pivot: Power Pivot creates relationship & data hierarchy.
Power map: Power map uses location data & plot the results on Bing map that combine several charts and graphs into a single view.
Power view: Power view function helps visualize data.
Q&A Tool: This is the natural language processing that queries to generate coherent results streaming work process for Business intelligence specialist.
Moreover, the Microsoft Power BI app facilitates end-user to input data from both Power View Content and electronic spreadsheet Excel content (charts, pivot tables, cell ranges). The best part of this intelligent business software suite is that you can visualize data fetched from power query that can also query Hadoop. This business intelligent tool can also directly interact with social networking sites such as Facebook, Twitter as well as web stats tool like Google analytics and other databases consisting email directory (Active Directory and MS Exchange).
This is the Enterprise product for creating collaborative business Intelligent reports, so that Power BI customers can access and search visualized graphical representation of catalogs corporate, SharePoint & excel based data set. It combines the advantages of advanced spreadsheet reporting features with back-end collaboration features based on SharePoint on power query & power pivot. Power BI Enables members to share report within the organization for better office productivity.
At Cynoteck, we are in consistent touch with the emerging technologies and its integration with the CRM  business software, we believe that IT should enhance the value of a business and provide a competitive advantage in the industry. Our expert CRM consultants are more than delighted to discuss your CRM plans or questions. You can easily consult Cynoteck for an array of best CRM solutions, and rest assured you have a commitment to service excellence from us. For any further questions on implementing a CRM in your organization feel free contact us. Get more info by clicking on the side link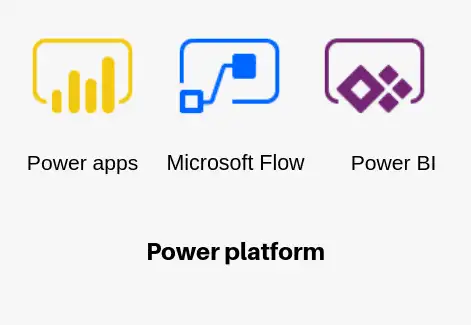 Do you want to transform your critical business data into interactive Dashboards and report? Our highly skilled Power BI experts will create a business intelligence road-map to achieving your business goals.