In this 21st century, everything we do is digital and backed up with great technologies. There are hardly any technological problems without the right solution. For example, whenever you want to write a line of code for a loop execution, there are lots of possibilities for you to try out. Besides, every solution will be accurate based on specific functionalities such as accuracy, processing efficiency, execution time, etc. 
This great solution concept is known as an agnostic technology approach, where you can't depend solely on a one-fit solution. Also, a technology agnostic partner is someone who adds value by not only regarding one solution or dependent on either a platform or a specific data analytics tool. 
Definition of technology agnostic?
Technology Agnostic has a distinct definition in the IT sector.  Agnostic technology entails that something has no limitations to what it knows. It allows something to function accurately without knowing the basic details. As with the notion of interoperability with which tolling is very common. 
Agnostic systems are normally enabled either by compliance with generally used standards or added elements like coding, which will allow one system to function in diverse environments. Also, if you stress part of the 'not limited' you will start to see the ability to tolling and move from Huxley's metaphysical context to a physical one.
Agnostic technology solution has three elements, and they are Platform, Protocol, and Device. To be technology agnostic in the contemporary tolling is the ability not to know everything, work with anything, and have no limitations whatsoever. 
Also, read: Digital Transformation in Healthcare: Key trends in healthcare for 2023
Things to Expect from a Tech Agnostic Partner 
Currently, there are lots of data tools and analytics platforms on the market, to the point that it's easier to choose a tool based on a great demo, a beautiful interface, and the assurance of a single solution.
Before you sign a contract with any tech partner, it is essential that you may like to consider vital things you need to watch out for when selecting an accurate technology agnostic partner.  
A great tech agnostic partner should be able to:
Concentrate more on the main Picture
BI vendors mostly put all their concentration on selling their products to the point when they lose track of their client's needs. Possessing a great technology partner can help you concentrate on the main picture of the company's strategies, missions, and future positions. 
After analyzing and strategizing the competitive edge of various BI tools, then he can propose a salient solution which can save a lot of time and money.
Provide personalized Solutions
A good technology partner understands the company's requirements better, the details of the budget, and other essential factors. Hence, with the expertise of the technology partner and compound knowledge, he can provide personalized solutions that will certainly prove to be beneficial and helpful to the company's success in the longer run.
Provide cost-effective strategies
There are lots of reasons why numerous companies delay the process of installing a new BI tool, but the major reason is due to the fundamental fear of high costs and inefficiencies. 
Making a concrete research about the agnostic technology partners, about his expertise, experience, and credentials is a good start. Afterwards, ask for a demo, then use that demo script to ask your queries.
The moment you are fully satisfied, you can depend on him in the entire process. These kinds of partners can provide cost-effective solutions and strategies which are positively practicable. 
 Be a Team Builder
Before you can solve any problem, you need to initially understand the problem adequately – this is way more important than discovering the solution.
The same rule is also applicable in BI analytics tools, it is more vital to concentrate on the strategy other than just implementing the tool.
A skilled agnostic partner has a clear understanding of this rule. Hence, he does everything in his capacity to build a team of problem solvers and not just a team of ordinary programmers. 
Also, read: Vertical Experience in Digital Transformation: 5 Questions to Ask Your Contractor
Some Examples of Agnostic Software in Information Technology (IT) 
Platform-agnostic software runs on any platform, such as the merging of the operating system and basic processor architecture. Such applications are often referred to as "cross-platform."
Device-agnostic software operates accurately across diverse types of devices. Such as desktop computers, laptops, tablet PCs and smartphones.
Database-agnostic software works effectively with any vendor's database management system (DBMS). Examples of typical database-agnostic products are Business analytics (BA) and Enterprise resource planning (ERP) software.
Protocol-agnostic software is an autonomous communication protocol. It reaches an agreement with a protocol and its peer and automatically starts communication.
Business process-agnostic software works across various business environments. An example is a business process-agnostic business service that encloses logic in partner with a unique business entity, like "invoice" or "claim." 
Vendor-agnostic middleware acts as a mediator between software from numerous vendors, rather than between two specific applications.   
Hardware-agnostic licensing is a per-device or per-user model, rather than having one license connected to a specific device or virtual machine (VM). 
Also, read: Sales and Marketing Integration with Digital Automation
In Conclusion:  
Hiring a technology agnostic partner for a company is crucial for the success of your company. Just like hiring any other service provider, it's vital to search for an experienced and professional team. One that is incentivized completely on the success of your project and not just trying to do as the proverbial says: '' fitting square peg into a round hole. 
Supposing you are having problems with selecting an accurate, experience and professional Tech agnostic provider, then the tips written above should be of great help.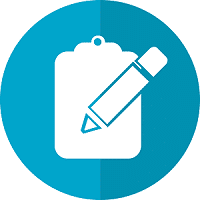 Do you want to implement a CRM system within your organization? Connect with our CRM Experts today!