When you own a hotel or an inn, quality service would mean providing ease, comfort, and style. Your clients are usually tired from the long and possibly, stressful time on the road. Other times, they are tired and clueless about travelling and they require the preparations needed to ensure they suffer less stress and the location and prices of hotels.
Travellers and tourists generally tend to have a romantic idea of hospitality when travelling to new places. The farther away from home, the more exaggerated their expectations. This thought pattern tends to wind down once they get on the road and understand the cost of imagination. When they arrive, they just want to take a shower, eat, and go to bed. It doesn't mean you can't give them an enjoyable experience.
What you need to provide a beautiful travel experience, especially to first-timers, is an efficient service delivery powered by information. CRM systems offer the perfect tools to exploit local travel information for enhancing service quality, improving efficiency, and increasing converted leads.
Below we deal with useful tips and guidelines for employing hospitality CRM.
1. Ensure visibility
Hotels and inns are necessarily physical structures since all the products and services that they provide require both customer and service provider to be present. Therefore, every successful hotel must maintain its location to be easily visible and accessible. Just as important is a hotel's online visibility.
Use your CRM to manage and power accounts on social media. Facebook, Instagram, and Twitter are powerful platforms to market your hotel's products and services to potential travelers. The highest potential of marketing on social media platforms is in its ability to reach local and international customers, and create a popular trend that drives customers to visit.
2. Maintain a Communication Channel
Social media platforms are filled with potential customers who have built a culture and practice that is unique to the platform. For example, Facebook is famous for connecting families and reconnecting friendships over long distances. Instagram is known for its awesome pictures of events and personal experiences. The relationship built online makes users trust the words and knowledge of their friends.
Create a relationship with past customers, where they can share positive accounts and reviews about their experiences with your hotel and its services. Post exciting new, renovation plans, promotional plans, and accomplishment of goals. What you aim to do is to create a strong following that can sustain itself, while creating a trend that attracts customers.
3. Ensure all your partners communicate
Different departments sometimes manage services provided by the hotel. Food would be provided by caterers, laundry by the dry-cleaning department, transportation, and security.
To enhance the quality of service offered and the efficiency with which it is provided, each department must be able to coordinate itself with customers' needs and requirements.
CRM software for hotels would ensure swift data transfer between departments, making them prepared. 
4. Optimize workflow
Your customers, when they arrive, are likely going to be tired from the journey. The less time they have to spend at the front desk, the more they will be grateful to you. CRM software can design forms to let customers make reservations about the type of rooms and related services.
CRM forms could also provide you with relevant information on popular questions and requests that customers make. The data will help you narrow the choices and the time to make decisions. 
5. Track and convert leads
CRM software allows managers to leverage customer's data and activities on social media channels and calls to rate leads. This information can help you secure customer's patronage and excellent reviews. You can make return calls and make confirmations to ensure you convert visits and calls to business opportunities.
Rating leads would help you effectively allocate your skills and resources to provide the best results. Automation and analytic tools would ensure you make the best choice backed by information. 
6. Prioritize safety
Your customers are most likely going to be strangers in the environment. They would also have no access to security or emergency lines. Even more important is cybersecurity. It is in your utmost interest to protect the information of potential customers and visitors to your website.
If visitors to your site find out your site is not secure, they may extend this mistrust to your physical hotel and the services it may provide. Ensure websites that facilitate financial transactions or collect personal data are secured with encryption programs and firewalls. 
7. Display your uniqueness
For a product or business to survive in a competitive market, you must provide and possess a unique or special something absent or incomparable to your competitors. Your uniqueness could be in the beauty or serenity of the environment, affordability, class, brand name, nearness to tourist attraction, among others.
Ensure that you display this on all your communication channels, build up the hype, and fuel a trend. Publish awesome pictures at regular intervals using CRM automation tools. Follow up with creative content, stories, and quotes that would remind your potential customers. 
8. Mine information
Many times, the hotel industry is mostly reactive. You have to be flexible and decisive when facing new challenges and new people. The best way to sharpen your mind, and you aim to gain relevant information.
CRM tracking and analytic tools can extract valuable information on the performance of a product or service. You can also evaluate market reaction to strategies and services that have been employed by yourself and competitors by following reviews and customer feedback on social media and forms. 
Conclusion
If you are owning a hotel and want to know more about the need for a CRM system for the hospitality industry, you must visit one of our previous blogs"  The need of CRM in Hotel Industry"
Every successful hotel manager or owner must always be on the lookout for tools and opportunities to grow his holdings. Taking advantage of the information and the growing online trend is one cheap but effective way of improving your hotel's productivity. Communication and relevant information are the most effective methods of ensuring that your productivity and profitability are enhanced.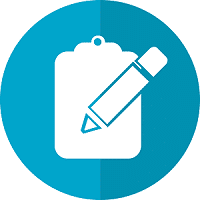 Do you want to implement a CRM system within your organization? Connect with our CRM Experts today!