There are many eCommerce platforms available to choose from and it may feel overwhelming to sort through the countless websites that are out there to try to find the best one for your company. Each platform has its pros and cons, but here we show you 10 features why the eCommerce platform Magento commerce cloud is the leader of eCommerce website development.
1. Full Control Over Front End and Back End Development
This is one of Magento Enterprise's best features that sets it apart from other eCommerce platforms. There is limitless freedom to designing the front end of a Magento commerce cloud site which is critically important in today's online market place since customers are not just looking to buy a product, but instead are wanting to have an experience that is engaging and unique. In order to satisfy these needs of the customer it is essential to have the most control over the front end and back end to produce an immersive shopping experience that is specific to your brand.
2. Handles big data
As companies grow they require more and more data storage from their eCommerce providers. Magento commerce cloud allows for this expansion by providing a platform that can handle large amounts of data. Cloud computing helps this eCommerce platform scale up their database capabilities.
3. Real World Store Integration
For companies that sell their products online as well as in physical stores it can be difficult to keep track of inventory and all the different orders being processed. Through Magento Enterprise's eCommerce platform you can integrate your websites order management and manage inventory across multiple physical store locations. This means that a customer can buy products online and pick them up in store, see a product in store and later purchase it online, and companies can ship products from stores directly to the customer.
4. Performance
Tools are offered from Magento to allow business owners to monitor and analyze their performance. These tools can allow insight into how a brand is doing and help the owner tailor their business to the wants of their customers.
Copy Infographic
5. Multiple Brand Support
Some companies are more complex than others and may have multiple brands that each require separate sites for their products. Magento commerce cloud is able to integrate and support this type of multi-brand system. Through one installation – meaning one license payment- you can fully integrate back-office systems of multiple brands.
6. PWA
A progressive web app (PWA) is a type of web app that uses new technologies to provide an improved experience to the user. Magento Commerce cloud uses a PWA Studio project to allow developers access to the most modern web technologies available to increase customer experience.
7. Lots of Community Support
Magento Commerce cloud has a user forum with many answers to questions business owners may have when first setting up their online stores and throughout their use of the platform. Through this forum Magento users can interact and ask each other questions and advice which can be a great way to solve problems. Magento Commerce cloud also has over 260, 000 developers worldwide that can help with problems.
8. Customizable Themes
If you are not looking to code or hire a developer to create your online store Magento Commerce cloud offers 16 innovative themes to pick from, 10 of which are mobile responsive, meaning they will be resized appropriately depending on the device used to view the site. This is very important to customers as many of them use their mobile devices to access websites. Often mobile responsiveness can get forgotten by a business owner who is focused on setting up their online store on their desktop computer. All themes are very customizable, allowing better control over them and making your website more specifically to your brand.
9. Extensions
There are many extensions available to use, some of which are native to Magento and
others from third parties. The third party extensions can allow for things such as different payment processors and shipping providers to be used. They can also be used to place ads on to a site, increasing overall revenue of a company. In total there are over 3600 extensions available to choose from.
10. SEO
Search engine optimization (SEO) is what helps new customers find your online store and so it is very important to ensure your site has SEO functionality. Magento Commerce cloud has a content management system (CMS) that simplifies the steps to optimize an online store, allowing the site to rank higher in Google searches. Included in the wide variety of Magento commerce cloud extensions available are SEO apps that will increase the ranking of your site resulting in increased traffic.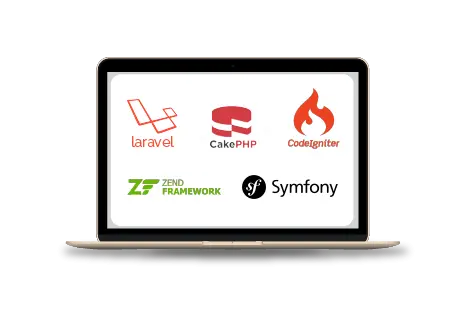 Are you looking for a reliable web development company? Our highly skilled web developers enables us to deliver result oriented web development services. Contact our team to understand, how we can help you in achieving your business goals.