Anshul Verma, the highly respected President & Global Salesforce Consulting Practice Head of Cynoteck, is gearing up to make a significant impact at Dreamforce 2023. The prestigious event, hosted by Salesforce, will take place from September 12 to 14, 2023, at the vibrant city of San Francisco.  
Dreamforce, renowned as the world's largest technology conference, annually attracts professionals, entrepreneurs, and industry pioneers from all corners of the globe. The event offers an unparalleled platform for networking, knowledge sharing, and staying abreast of the latest trends and innovations in the Salesforce ecosystem.
Anshul Verma's presence at the event created a buzz of excitement among the attendees, eager to learn from his insights and experiences. As a prominent figure in the Salesforce ecosystem, Verma's expertise and leadership have significantly contributed to Cynoteck's success, making him a sought-after speaker and thought leader in the industry.
With an impressive track record of over a decade in Salesforce consulting, Mr. Verma has consistently demonstrated his expertise in delivering cutting-edge solutions that drive business growth and nurture seamless customer experiences.
Dreamforce attendees can look forward to engaging with Anshul Verma in his insightful keynotes and interactive sessions, where he will share invaluable insights into maximizing the potential of Salesforce's suite of cloud-based solutions. From discussing the latest Salesforce advancements to shedding light on industry best practices, Mr. Verma's expertise will serve as a guiding light for professionals seeking to leverage Salesforce's capabilities strategically.
As the President and Global Salesforce Consulting Practice Head of Cynoteck, Anshul Verma has played a pivotal role in shaping the company's Salesforce practice into a powerhouse of innovation and excellence. Under his visionary leadership, Cynoteck has successfully delivered cutting-edge Salesforce solutions to a diverse clientele, empowering businesses to streamline operations, drive efficiency, and maximize ROI. 
The Dreamforce event provided an ideal platform for Anshul Verma to share his vision for the future of Salesforce and its impact on the global business landscape. As a leader deeply committed to driving positive change through technology, Verma's participation in Dreamforce symbolized his dedication to fostering a culture of innovation and progress within the Salesforce community.
About Anshul Verma:
Anshul Verma is the President and Global Salesforce Consulting Practice Head at Cynoteck, a leading provider of innovative Salesforce solutions. With extensive experience in the technology industry, Anshul has been instrumental in spearheading Salesforce implementations and helping businesses achieve digital excellence. 
About Cynoteck:
Cynoteck is a global technology company specializing in Salesforce consulting, implementation, and support services. With a focus on delivering exceptional customer experiences, Cynoteck helps businesses across industries harness the full potential of Salesforce to drive growth and success.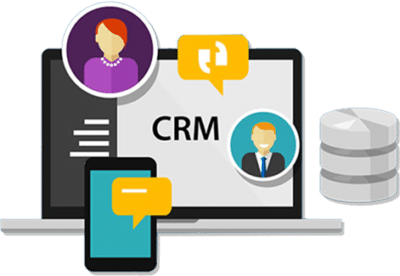 If you are new to automation and confused about Workflow or Process Builder. Need not to worry, we have got you all covered. Talk to our experts and clear all the cloudy thoughts about automation.