Microsoft acquisition of Adxstudio Portal will reinforce web portal for Microsoft Dynamics 365 CRM into the cloud CRM environment. With this Microsoft is planning to improve on the customer's engagement, to conduct seamless business online. Adxstudio portal is a completely new addition to Microsoft CRM tools that come in handy, with features facilitating Microsoft's customer relationship management software. Moreover, it encompasses the following add-on.
Web portals
Online engagement tools
Application life cycle management solutions
Looking more into Dynamics CRM support enhancements, we have Adxstudio Portal merge that combines all the web portal based technologies that will facilitate and intensify its focus on getting and staying closer to customers. In putting one more step forward into building strong customer relationships, CRM-based web portals come into the picture, as the majority of organizations are focused on fine-tuning their service offerings for personalized, customer-centric service. For instance, we have the following advantages embedded in MS Dynamics CRM in sync with this. Now, ADX studio facilitates web portal in the mobile app for all the relevant information and CRM data that is now effectively available for enhanced insurance and reduced costs for expedited handling of customer requests efficiently 24/7.
Edit site online
Users are stored as CRM contacts
Compatible with tablet, laptop, and desktop
More secure with authorization and authentication
Role based access to consume data on the website
End-users Authentication via MS, Google, FB login
In short, this new acquisition is beneficial for the business process workflow automation at the enterprise and the corporate level where customer retention, attraction, and management is vital.
[embeddoc url="https://cynoteck.com/wp-content/uploads/2016/10/Microsoft-Acquisition-of-Adxstudio.pptx" width="60%" height="60%" download="all" viewer="google"]
Key Takeaway Features:
What is all about the new feature, 'Click Dimensions' in Dynamics CRM?
Keeping the customer's intact and garnering new customer's on the basis of marketing campaigns, is accentuated with the new addition on the block, namely Click Dimensions that incorporates, new CRM marketing capabilities. The entire functioning of marketing management tool called by the name Microsoft Dynamics Marketing (MDM) is enhanced with Click Dimensions that facilitates following sales and marketing functionality.
Mass communications and monitoring tools
Here, How Resco/CWR Mobility does expedites CRM functioning as a whole
However, adding new dimensions in CRM enhance CRM advantages to the maximum via Resco/CWR Mobility
Now, the best part of the CRM that was missing in the earlier versions of MS Dynamics CRM is improved with Resco/CWR Mobility that encapsulates, Linking to the device's GPS data to centralized CRM database, as it also displays data, such as Contacts nearby and Accounts
The best part of the mobile that sparkles its configurations and performance, is the High definition camera that can now give additional insights, into the CRM database. By connecting to the device's camera that capture image data which easily gets into the CRM, real-time database thus giving valuable information in the field
Similarly, the top most difficulties faced by sales and marketing field reps in the past were getting online 24*7 that brings a lot of inconveniences when there is any glitch in the internet. All new Resco/CWR Mobility provides access to the CRM centralized data any time offline.
Enhanced Relationship boost kick starts with Datahug/Introhive
Generally, this goes with working on solidifying the relations with the existing and future customer's, on the fly with corporate Exchange server data source. The CRM is getting intelligent versions by versions that incorporate features that filter and refine customer's data, by analyzing the exchange of email via Microsoft Exchange email system, thereby offering two-way communication that generates new leads and contacts for the potential prospects.
And finally, what's all new inside Experlogix CPQ/Cincom CPQ function?
In order to speed up the perfect CRM function, automated sales software MS Dynamics CRM, we have sales management modules, that often not analyze and forecast exact sales and recurring revenue, so Experlogix CPQ/Cincom CPQ function comes into the picture, with indispensable solution namely Configure-Price-Quote (CPQ). Yet, notwithstanding the benefits of the enhancement of MS Dynamics CRM, Adxstudio Portals with Dynamics CRM is synonymous with a complete all-new web-based, interactive, sales services social listening application platform.
Consequently, we can say that Adxstudio inclusion can surpass all the missing functions in MS Dynamics CRM to the best. In addition, to this Adxstudio will expedite the automation of sales, marketing, and service software further, making it more useful for taking the Dynamics CRM to the next heightened level.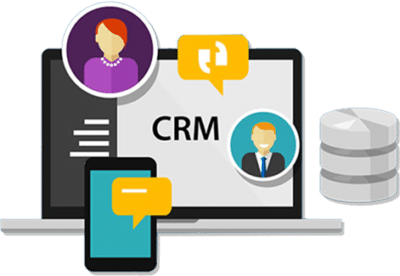 Cynoteck Technology is a leading expert on Microsoft Dynamics 365 and we provide an array of Dynamics 365 Consulting Services to all size of businesses. Get in touch with us for latest updates on Dynamics 365.