It is no news that remote development teams are getting more common today. Since these teams provide amazing benefits, many organizations love working with them. Hiring a remote team means that companies would spend less and save on hardware and office rent. Besides, when team members work remotely, they have the liberty of choosing the time and location for working.
Controlling a remote team is a task that is more complicated and multi-sided than controlling a team that is within the four walls of an office. Irrespective of whether the team is remote or within the office, the products and services must be achieved and delivered on time and must be of high-quality.
Hence, team leaders and project managers should ensure that they look for ways in which they can build efficient remote teamwork to ensure timely and regular delivery.
Top remote development team management tools
Written below is a list of the top remote development team management tools for integration and project management.
Tools that are frequently used by remote development teams are in three categories:
Communication tools
Collaboration tools
Monitoring tools
1. Communication Tools
Communication tools are the essential tools you must have in a remote team. When a company works within the four walls of an office, the communication between the team members is vital. However, with the use of remote teams, and efficient communication becomes important.
When all team members are working from different locations and time zones, creating an effective communication medium is one of the main tasks. The vital functions of the communication tool should provide. It must support all types of communication i.e. chats, voice calls and video conferencing.
The ability to share the computer screen during a call is important. Moreover, screen sharing is more essential for customer demos. The tool must be accessible on both desktop and mobile versions. Remote team members must be able to respond to a message wherever they are and at any time.
Written below are the most popular team communication apps and their main functions:
Slack
Slack is one of the best team communication app. It is an that you come across at the early stage of your development journey. Presently, it is now adopted by numerous teams. And accurately it is an easy tool for connecting at the team members together.
Microsoft Teams
Microsoft Team is a that is created for both communication and collaboration purposes. It comprises the following; video meetings, workplace chat, application integration, and file storage. It is a strong competitor to services such as Slack and also an upgraded version of the Microsoft Skype for Business.
During the COVID-19 outbreak, have your employees work from home? With Microsoft Teams, you can connect with them via chat, call and collaborate all in one place, no matter where you are. We are a Microsoft gold partner and helping organizations in implementing various Microsoft products within their organizations. Get in touch with us for a free Microsoft Teams demo.
HipChat
HipChat is another great communication tool, it a tool through which the communication between team members runs perfectly. Its integration with other Atlassian tools, like Jira, improves every team's work and conversation over the project. As of July 27th, 2018, HipChat has been discontinued.
2. Collaboration Tools
This group comprises of the tools that a remote team can use to work together effectively on a project. By collaboration, we do not only mean product development as such but also the related activities, like planning and scheduling.
Confluence
Numerous companies make use of Confluence by Atlassian to develop and maintain their knowledge base. Confluence is a wonderful place to keep every of the project documentation. It is a kind of a project Wiki where notes, descriptions, and roadmaps can be developed.
Confluence possesses an extensive set of macros that enables various types of referencing, embedding, formatting and designing activities that will make your Confluence space extremely effective. By using Confluence, you can distribute files, use different document templates and monitor your documentation changes.
Microsoft Teams
Microsoft Team is a that is created for both communication and collaboration purposes. It comprises the following; video meetings, workplace chat, application integration, and file storage. It is a strong competitor to services such as Slack and also an upgraded version of the Microsoft Skype for Business.
Trello
Everything about Trello is dashboards. It joins several functions into a visually intuitive board where every of your task is been displayed on the sheets. So that your team members will be able to see it. It shows a type of task and the due date.
By visually looking like a Kanban desk, it wonderfully suits the main principles of Agile software development. Trello is the best choice for any short-term tasks, and it also enables any goal adjustment with ease, depending on the project's needs.
Google Docs
The unique thing about this tool is that almost everyone has it. It will so be rare for you to see someone without a Google account. Hence, it terminates any need to install any software or the addition of external data, uploading is very easy.
Through the free-to-use interface, you can gain access to every document, storage, spreadsheets, and e-mails.
JIRA
JIRA is the best solution for controlling and managing both developers and marketing teams. With Kira in your possession, you can control and track sprints and a project's progress.
With you having the due dates and task statuses. Designate projects to team members and enable the entire team to give feedback, assist and support each other and track the workflow.
Jira is a great "issue tracker" for sound managers and CTOs.
Hubstaff Tasks
Hubstaff Tasks is an Agile project management tool that is developed to simplify collaboration in teams of any size. Hubstaff Tasks make use of Kanban boards to arrange tasks and projects. You can also develop cards for tasks and columns for diverse project levels.
This app enables you to inform your team members by tagging them in comments, add task labels, and also develop checklists and progress bars. With the special Hubstaff Tasks' custom workflow's function, you can automatically designate tasks to certain people at every project level and move tasks forward with just a click.
The app can be used for about 10 projects, with 100 MB of storage per user for the free version. while the paid version includes unlimited projects with about 5 GB of user storage, and it costs $4 per month per user.
3. Monitoring Tools
When working alongside an outsourcing company, you may desire to know the actual hours you've spent on the project by your remote team Jira provides time logging, but other great tools monitor and track every of the computer activities.
TimeDoctor
TimeDoctor is a great tool and popularly known for "time tracking for remote teams." The TimeDoctor tool was created with remote collaboration in mind. And indeed, it serves the purpose of its creation.
TimeDoctor keeps a record of the time spent on every activity and reviews its records in reports.
Also, it makes frequent screenshots revealing what the user was doing at a specific moment in time.
If you need an accurate time tracking for your project, then TimeDoctor is the right tool you are looking for. Also, for team members working remotely, TimeDoctor may enhance productivity. You may not be aware of how much time you've spent on social media until you see the actual figures. TimeDoctor claims it raises productivity by 22%.
Toggl
Toggl is another wonderful application for time tracking within a team. You can easily connect Toggl to over 100 web applications, and immediately it will begin the logging time the moment you open one of them. Toggl makes time tracking very simple and easy for busy developers who do not want to remember to start logging at any time.
Conclusion
In the realm of remote work, the diverse array of remote development team management tools highlighted in this analysis provides an essential resource for team leaders and project managers. This curated selection empowers decision-making by offering insights into various platforms, facilitating streamlined communication, efficient project tracking, and cohesive collaboration across dispersed teams.
By emphasizing the importance of these tools in promoting productivity and enhancing workflow, this overview acts as a compass for navigating the landscape of remote development, aiding in the selection of the most suitable tools for managing dispersed teams and ensuring successful project outcomes.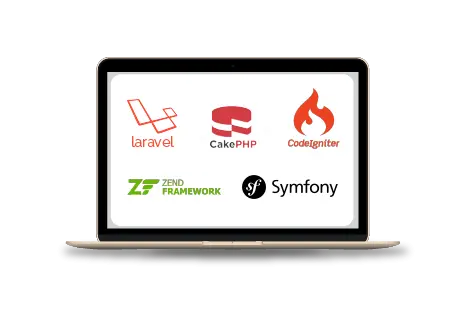 Are you looking for a reliable software development company? Our highly skilled software developers enables us to deliver result oriented software development services. Contact our team to understand, how we can help you in achieving your business goals.