Every business, from small to large, should have some sort of inventory management in place to keep track of their stock, and in fact many do. The problem is a good amount of these businesses aren't making the most out of their inventory management. If this sounds like you, don't worry we have you covered.
There are some best practices you should follow to ensure your workflow is efficient and productive. Here we go over a few that will help you stay organized and manage your inventory as effectively as possible.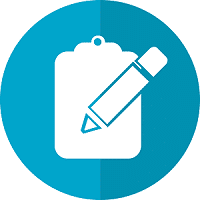 Do you want to implement a CRM system within your organization? Connect with our CRM Experts today!
Know your business.
As simple as this sounds, it is critical you understand the data from your business and that you know your inventory flow. Once you have established this, then you can choose a type of inventory management style (such as a continuous review or periodic review), pick a count cycle that makes sense, and make other educated decisions.
Use ABC analysis
This analysis helps you prioritize your inventory.
'A' Items are the most popular and contribute the most to your profit. These items need to be given detailed attention.
'B' items are not the best selling but certainly are not the least either. They will benefit from monthly reordering.
'C' items are of the lowest priority. They are small in value but large in number. As such they are important for overall profit, but each item individually is not super essential.
Only the best quality
Nothing irritates customers more than ordering a product that's been damaged. Ensure this never happens by implementing a quality control system to check inventory for damaged goods.
Don't forget to check that all labels match the products and to consider the environment of your warehouse if you are using one. For example, some buildings can be overly dry or moist leading to product damage.
Optimize
Calculate your rate of inventory turnover to better understand if you are carrying stock that is not bringing in as much profit as it should be. Simply divide the cost of goods sold by the average inventory.
Copy Infographic
Cut costs with just in time ordering
Order materials in connection with production schedules. By minimizing the amount of storage needed and inventory kept on hand, you can save resources without reducing quality.
Use a software solution
Inventory management gets tricky to handle, especially as a business grows. It's best dealt with through software solutions to cut costs and save you headaches and human error.
While there are ways to track inventory through the popular customer relationship management (CRM) Salesforce alone, see here, there is an alternative management software tool that can help. That tool being FinancialForce's Order & Inventory Management software.
FinancialForce
FinancialForce is a great solution for Salesforce and is rated as a top product by the CRM giant themselves. It's an enterprise resource planning and services automation tool that can boost your Salesforce productivity and increase your businesses sales.
The clean interface of the Order & Inventory Management software allows the user to visualize the entire order fulfilment process. The inventory solution supports physical and virtual inventory and provides in-depth information about the stock from various locations and companies.
It allows easy tracking of orders and shipments of the inventory and even has a built-in item re-order feature. This feature is highly customizable and ensures you never run out of your most important inventory items. Returns are easily handled, and this management software works for both products and services.
FinancialForce's Order & Inventory Management tool is not the only way to carry out this important task in the CRM. Some other Salesforce compatible options include Fishbowl, Workhorse, and Clear Spider.
Since there are so many options it can get a little overwhelming trying to pick one. We recommend speaking with a CRM support advisor to help you pick the best option for your business.
If you have any questions, please reach out to us at Cynoteck or comment down below. We are happy to see how we can help your CRM needs.
Sources:
https://www.financialforce.com/financial-management/inventory-management/
http://www.waspbarcode.com/buzz/6-inventory-management-best-practices
https://dearsystems.com/inventory-management-best-practices/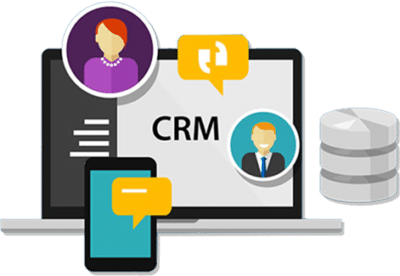 If you are new to automation and confused about Workflow or Process Builder. Need not to worry, we have got you all covered. Talk to our experts and clear all the cloudy thoughts about automation.