Enterprise resource planning (ERP) is a type of business management software. It ranges from things like customer relationship management (CRM) to business intelligence (BI). Salesforce is one of the most common CRMs available and is available as a software as a service (SaaS). Force is a cloud platform-as-a-service (PaaS). It shares similar features to Salesforce and allows users to build applications with Salesforce data and APIs.
FinancialForce is built on Force and offers (as the name suggests) financial applications. These include billing, accounting, human capital management, supply chain management and much more.
It was the first company to build an enterprise app for Salesforce and is recognized as an outstanding Salesforce partner, receiving an award in 2020 from the CRM giant themselves. Recently it has been a huge player in helping businesses move to online and remote work.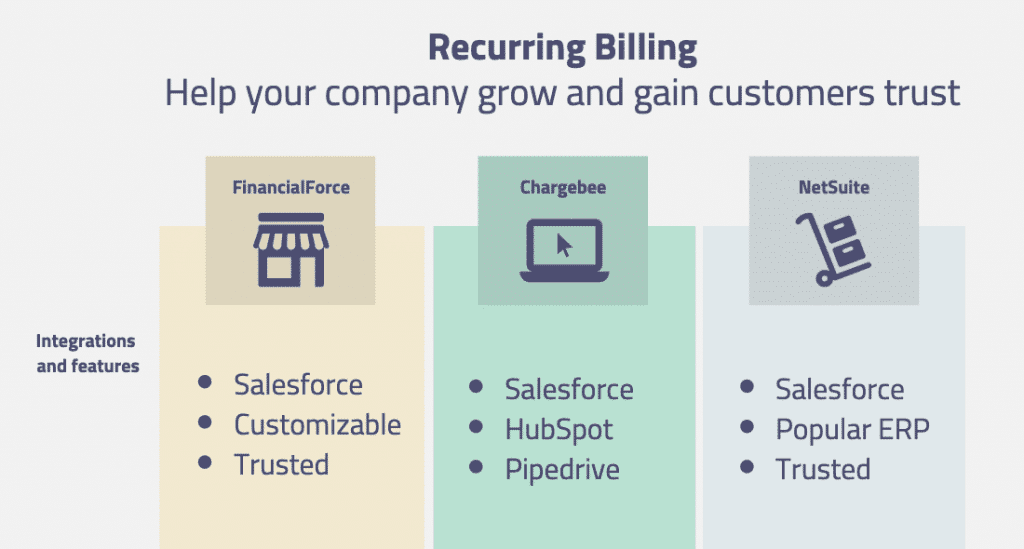 One feature offered from FinancialForce is recurring billing. This form of automated repeated billing based on a timeline specified by the company is perfect for uses like subscription-based models and memberships.
Even if your company does not use this type of model, there still may be ways that recurring billing can help you out as the software is highly customizable.
Implementing this software can ease the process of
Managing various billing terms in a single invoice
Speeding up how quickly you get bills out without sacrificing quality
Creating, changing, and renewing contracts
By integrating with Salesforce, FinancialForce can utilize data from the CRM to provide the best billing service and help make the most out of a Salesforce implementation.
Some benefits to implementing automated billing in your business include a reduced error rate in the bills leading to better customer satisfaction, better data recording allowing you to analyze data in more depth, and overall improved business performance. FinancialForce even asserts that implementation of their software will lead to 50-100% improve in close times.
By setting up a recurring billing system you can save your company valuable time and resources.
So, what do you need to get started?
Recurring billing from FinancialForce is offered as a SaaS making it quick to implement and easy to adopt by all employees in your business. It only requires an internet connection and of course Salesforce.
While FinancialForce offers a quality application for Salesforce, not every company uses Salesforce. If you are currently working with another CRM and are not in the market to switch anytime soon there are many alternatives available to this SaaS. Listed here are just a few of the top alternatives to FinancialForce, some of which can still work with Salesforce but also offer alternative integrations.
Chargebee is another SaaS that can help you automate recurring billing. It can also work with Salesforce and like FinancialForce, it does the heavy lifting for you. However, it can integrate with other CRM such as HubSpot, widening its applications.
A big player in the software world, Oracle, offers a popular ERP that can handle billing as well. This ERP is called NetSuite expands on many of the great features of FinancialForce and can be useful when looking to scale your company.
Invoiced is an award-winning subscription billing software used by some popular companies such as Uber. It may be a great alternative, especially for smaller businesses and start-ups.
Logisense offers a cloud subscription billing software that can be integrated with Salesforce as well as Microsoft Dynamics. They offer a unique agile billing solution that allows you to adjust it to your needs as your business grows.
Nexway is a company that helps with online sales. They offer a recurring billing solution that takes into account fraud detection and tax collection.
Sources: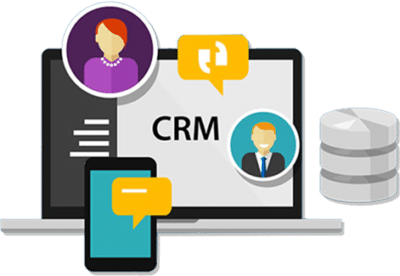 If you are new to automation and confused about Workflow or Process Builder. Need not to worry, we have got you all covered. Talk to our experts and clear all the cloudy thoughts about automation.