The term pain point is often used in the context of sales. As a salesperson, it's critical to understand the true problems experienced by the customer in order to properly solve them. These problems may be deeper and more hidden than expected.
In the same way, when shopping for software, you should understand your own pain points. This can help you better chose the right software for you, and also approach software sales teams with more confidence and improved communication.
In 2021, there are numerous accounting software options for your enterprise, each with its own list of features, benefits, and disadvantages. It can be difficult to sort through all the information and determine which one is best for you.
By being aware of your pain points, either with your current software or lack thereof, you can narrow down what is the most useful information to you.
Here we take a look at a few enterprise accounting software options on the market today. Highlighted are some of their pros and cons, including some potential pain points you may run into when using the software.
Copy Infographic
Small Business Options
Xero
Starting at $9 a month Xero may be a great option for your business's first accounting software. It allows scaling with a subscription-style plan that allows you to add users to your account.
As a response to COVID-19, Xero increased its limit on invoices and offered discounts to new users.
The potential pain points that may be encountered include having to quickly upgrade to a more expensive plan as your business scales since the basic plan is very limited. You may also experience difficulty with customizing invoices.
Intuit QuickBooks
This platform is extremely popular accounting software. At an affordable price (starts at $10 a month), QuickBooks is a great option for small businesses. The company claims their users save 40 hours every month on accounting tasks.
However, as you scale your business you may experience some difficulties with this software. There is a limit to the number of users per plan and there are a few features that are available with the self-employed plan which is not upgradable to the small business plan.
That being said, if you are running a small business with either just yourself or a few employees and do not plan on scaling up too quickly, QuickBooks is a perfect software solution to all your accounting needs.
FreshBooks
A slightly more expensive (starting at $15 a month) alternative to QuickBooks is FreshBooks. For the extra price, they offer strong invoicing abilities which are unique to find with accounting software.
Unfortunately, it lacks inventory management capabilities and does not offer all its desktop features on its mobile app. This can become a pain point for users of the software who are frequently on the go.
Zoho Books
This is one of the best accounting software options for small businesses and similar to Xero it starts at only $9 a month. Zoho Books is easy to use for new entrepreneurs and flaunts a stylish and simple user interface without compromising functionality.
That being said, it does not include all the features of its more expensive competitors. A potential pain point could be the lack of payroll services.
Medium Business Options
Sage Intacct
This software is web-based built by finance professionals for finance professionals. It offers many great features and capabilities which will expedite your accounting tasks.
Some users have described that the reporting functionality provided by Sage Intacct does not meet their needs while others have said it is the best they have used. This may be due to this feature being slightly complex to use, but once mastered it provides excellent results.
Denali Business + Accounting
One of the more affordable options on the market for medium-sized businesses, Denali offers many tools to handle accounting tasks.
Some pain points that have been reported by users of the software include not being able to properly enter shipping information due to the fields being too short and a lack of technical support.
Large Business/Enterprise Options
Xero
This accounting software makes the list again because it offers a fantastic plan for large businesses. On this more expensive plan, it provides unlimited users, strong accounting features, and many integrations.
However, there is a learning curve to using this software, and customer support may not meet your needs.
NetSuite by Oracle
This accounting platform from the software powerhouse Oracle is a good option for large enterprises. With such advanced features, it is no wonder so many companies choose this platform.
Even so, this software does come with some pain points such as a very high price and a steep learning curve.
---
Let us know what you think in the comments and feel free to reach out to us with any questions you may have about your business's software needs!
Sources:
Blue Link ERP
https://blog.fusebill.com/resolve-accounting-pain-recurring-billing-while-scaling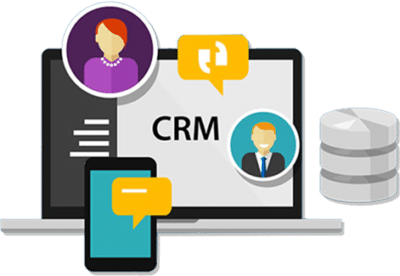 If you are new to automation and confused about Workflow or Process Builder. Need not to worry, we have got you all covered. Talk to our experts and clear all the cloudy thoughts about automation.