Confused about CRM and MDM software products, what you should pick, and how the two are interrelated? This article is for you then.
First, the terminology.
CRM stands for Customer Relationship Management and means a tool that lets track leads, customers, or sales, as well as introduce automation scenarios for data management and reporting.
MDM stands for Master Data Management and represents a platform that binds all business' master data (products, accounts, transaction parties, etc.) together in one place giving you a single point of reference.
Master data – the core enterprise data, upon which the whole business depends. Each enterprise type has its own master data, what matters is that the master data is central to the operation of the whole company, not just sales or marketing.
Comparing the scope: CRM vs MDM
Copy Infographic
This is pretty much the main point of difference between MDM and CRM: master data is used by any and all departments of the company.
That is why master data has to be managed in a single environment where it will not be duplicated or lost.
All the CRM instances, on the other hand, are usually the business of sales/marketing departments, sometimes customer support, – and the management.
Production, delivery, and other departments rarely need access to data used in CRM systems. CRM tools, on the other hand, can be using some of the master data in their own workflows.
Also Read:- Salesforce for Real Estate: Possible uses and scenarios
Master data, on the other hand, present interest in nearly every department – delivery, research, quality control, etc., etc.
More often than not, the data both systems work with may intersect. Both will store the customer info, and the actions that the customers took. Therefore, Master Data Management is often related to more than just a tool, but rather a process, or a technology. The process that keeps a database without duplicates or obsolete records – a one-point-of-entry to all the company's master data.
Is CRM enough or MDM is a must-have as well?
In most cases, smaller businesses will close all their data management needs with CRM. That happens when they
Use only their CRM system to manage all business data
Everything that would otherwise be considered master data fits into the CRM – data that facilitates operation, analytics, and support.
CRM allows data quality checks (mostly ensure there are no duplicate entries, processes, and duplicate automation scenarios triggered by different parts of the CRM).
It's the larger companies that start feeling the need for MDM software products.
CRM vs MDM: the tools
CRM software products are usually well-known: Salesforce, Microsoft Dynamics, Oracle CRM, Sugar CRM, etc. – and you can find CRM consultants offering custom CRM app development and whole libraries of pre-made solutions.
MDM software, on the other hand, contains more custom-built products, because every business regards different kinds of data as "core" data. Some of the professional MDM tools out there include products by SAP, Oracle, Profisee, Semarchy, Orchestra Network, and others.
CRM & MDM consulting and integrations
If you need Master Data Management services, or you want to double-check your business processes for best practices and optimal solutions, you need to get CRM consulting services from an experienced business partner.
We've helped grow hundreds of businesses, and we'll gladly get you on the right track as well. Get in touch with us today and let's discuss your MDM needs.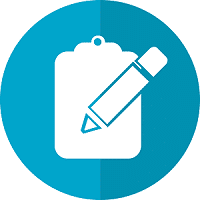 Do you want to implement a CRM system within your organization? Connect with our CRM Experts today!