CRM software is the latest technology for business and enterprise to improve themselves on numerous levels. Small and medium businesses can even take advantage of the tools and features available on the CRM core to enhance the quality of service provided. Business owners can also leverage online platforms and email services to create efficient relations management and successful marketing campaigns.
Every business survives and grows because of its customers. Maintaining a proper relationship with current and potential customers can help you identify promising leads without stress. Service-based businesses such as saloons, dry cleaners, caterers, and security outfits all depend on relevant information about the general market and data about their clients or potential clients.
The report enables management and professionals to make decisions quickly, take advantage of opportunities, and develop smart strategies for success. CRM allows businesses to gain access to a large amount of consumer data and coverage that is available on social media platforms.
Since 2019, the CRM industry has recorded an unprecedented amount of growth. More than twice, the previous number of CRMs is now available to the public. Each CRM product is optimized for a particular purpose of the scenario, but they are still profitable for general use. The wide variety of products and CRM producers enables business owners to make choices that are appropriate and affordable to them.
Below are some of the best CRM products for service industry and service-based businesses.
1. Salesforce CRM
Salesforce CRM is one of the two industry leaders with its only major competition being Dynamics CRM. The Salesforce system is built for user-friendly experience using intuitive tools and designs to improve the learning curve.
Salesforce is optimized for small startups, which is obvious in the pricing plans that start from entry-level. Pricing plans start as low as $25 per user per month and are as high as $300 per user per month.
Although the lowest pricing plans may seem attractive several of the features available are inefficient until you go higher. Salesforce is a cloud-based platform that provides all the regular CRM features along with living technical Support, Constant and Task management, lead ranking and tracking, quotes and order processing, automation tools, mobile access, and third party integration.
2. Microsoft Dynamic 365
Microsoft Dynamics 365 is designed and distributed by Microsoft. Arguably the industry leader, Dynamics 365 is designed to integrate seamlessly with all the enterprise products released and distributed by Microsoft.
This compatibility has made it highly populace among large corporations that have already built up digital services and incorporated enterprise software.
Keeping with its strength Dynamics 365 CRM is optimized for large businesses. Its pricing plan begins at $65 per user per month and ends at $135 per user per month.
provides numerous customizable options for features and hosting. Hosting packages include cloud-based, on-premises, and a combination of both packages.
Users gain access to live technical support, technical training material, contact, and task management, process management, lead ranking and tracking, quotes and order processing, automation tools, mobile access, and third-party integration, among other features.
3. Hubspot CRM
Hubspot CRM has competed with numerous other CRMs to win a place among the top CRMs in the market. Hubspot is optimized for novice CRM users and small startups that have little to no programming expertise.
Hubspot is designed for web access and is compatible with all the popular browsers allowing users to access the product by using up local storage.
Hubspot provides features for contact management, live reporting, schedule optimization, project monitoring, centralized file storage, advanced search options, and effective communication.
Hubspot comes free for its core CRM; upgrading to the paid plans would also provide excellent features that will boost your productivity and profitability. 
Starting at $50 o'er month, Hubspot would provide access to Email Synchronization and tracking, contact activity, and chatbot.
4. Constant Contact
Also famous as an email marketing service producer, Constant Contact is becoming increasingly popular as a customer relationship management (CRM). The prevalent consumer trend has seen much of the market migrate to online services and the internet.
Constant Contact CRM is optimized for email marketing and successful service campaigns. Constant Contact also provides contact management for managing all your customer and company information., list cleaning tools, and list building tools, among others.
Constant Contact CRM provides several pricing plans that bring new features. For as low as $20 per month to as high as $335 per month, outside of this is a free trial period.
Constant Contact CRM is limited in many ways, it can only embed YouTube videos, and it can't detect duplicate contacts.
5. Pipedrive CRM
Pipedrive CRM is optimized to UX ideas and simplicity. A simple system means that novice users can learn to use and employ CRMs using Pipedrive. The sales pipeline is the simplest among publicly available CRMs.
Available features on Pipedrive include sales pipeline management, a simple interface, task assignment, project tracking, sales reporting, forecasting, and email integration.
Payment plans start at $12.5 and end at $49.17 per month and bring access to smart contact data, an automated scheduler, modified dashboards, revenue forecasting, and email support. Pipedrive also offers a free trial period, but overall, it is quite bare of features due to its dedication to simplicity.
Copy Infographic
6. GreenRope CRM
GreenRope was optimized for features, so it is packed with additional tools and add-on. The CRM provides automation features for marketing and task automation, sales pipeline, customer support, email marketing, project management, and social media integration.
The operating interface is divided into sales, marketing, and operations, and each interface lists the tools available for executing each section. The available options may prove a bit of a challenge for novices trying to learn to use a CRM.
GreenRope has a range of pricing plans starting from $149 to $699 per month, each pricing dependent on the number of contacts ranging from 1000 to 50,000 contacts. Additional features include workflow manager, calendar booking and schedule, love chat, project management, lead scoring, predictive analysis, email tracking, and contact management.
7. Freshsales
Freshsales is designed for simplicity, UX interface, and small businesses. Freshsales provides lead scoring and tracking features, social media integration, profile analysis, advanced search, and automated tools.
Freshsales is designed for leveraging customer information through smart forms, profile enrichment, data mining, multiple accounts, and others that are all available on mobile versions.
Pricing plans begin at $12 to $79 per month per user. Paid plans provide access to lead scoring, integrated email service, customer support, a more significant number of users, softphone, and increased contacts and users.
On the negative side, Freshsales lacks an automatic alarm clock, a complex interface, and the need for constant support.
8. Drip CRM
This is another famous email marketer that has become a CRM for managing contact management. Drip CRM is optimized for ecommerce sites, online businesses, and merchants. Drip comes equipped with features that activate automate workflow, email marketing campaigns, information management, content customization, custom tracking, social media integration, and lead tagging.
Drip CRM provides different pricing plans starting from $49 to $122 per month. The pricing corresponds to the number of contacts ranging from 2,500 to 5000 contacts. The free trial is 14 days long.
Drip lacks advanced email templates and requires significant programming expertise. For novices, operating Drip CRM might prove to be a problem due to the number of options and complex interface.
Learning to use this application may also pose a difficult challenge to novices, and newcomers who lack programming expertise.
Conclusion
There's no single CRM product that can fit ever fit every business and enterprise. Finding the best fit for your business in the service industry is required to help you and business reach its potential. Before making a choice consider your financial ability, programming skill level, time, and available resources.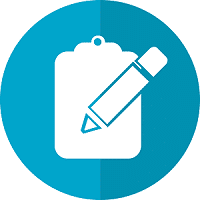 Do you want to implement a CRM system within your organization? Connect with our CRM Experts today!