Dynamics 365 and Microsoft Power Platform 2020 release wave 1 plan has new capabilities that will be released between April and September 2020. The new features and enhancements leverage digital transformation for customers and partners. 
Microsoft Dynamics 365 
The first release wave of the year contains hundreds of new features across Dynamics 365 applications including Sales, Marketing, Customer Service, Field Service. Microsoft's comprehensive business management solution designed for small to medium-sized businesses. 
Highlights from Customer Engagement applications include: 
Sales 
Dynamics 365 Sales  continues to focus on improving the sellers' productivity and user experience. New features include a new Kanban board to quickly manage activities and opportunities and a new forecasting experience allowing organizations to drive more accountability and success in their sales teams. Dynamics 365 Sales is centered around the customer relationship. It helps organizations understand customer needs, drives more relevant and authentic engagements and improves selling efficiencies. 
Dynamics 365 Sales Insights  expands focus to include inside sales scenarios and enhances conversation intelligence capabilities. New features include deeper conversation analysis with emotion detection to enable sellers with the information they need when they want. Dynamics 365 Sales Insights leverage the power of the Microsoft cloud to bring together sales information via Dynamics 365, relationships via LinkedIn, communications via Office 365, and the power of Microsoft AI to transform selling. Sales organizations gain a 360-degree view of their customer engagements to offer agility, adapting to rapid market changes, while adhering to business strategy, accommodating specific business requirements and guidelines. 
Dynamics 365 Product Visualize, an augmented reality mobile application in iOS, it accelerates the sales process by helping buyers and sellers reach a shared understanding faster. 
Service 
Dynamics 365 Customer Service  expands agent productivity tooling to help organizations evolve a proactive and predictive service model. Dynamics 365 Customer Service is an end-to-end service for customer care, traversing self and assisted scenarios across multiple channels of customer engagement. It provides comprehensive and efficient case routing and management for agents and enables authoring and consumption of knowledge management articles. 
Dynamics 365 Customer Service Insights optimizes the customer service experience through AI with new capabilities including richer integration with Power Virtual Agents and access to the insights data for in-depth analytics. Dynamics 365 Customer Service Insights provides an actionable view into operational data, critical performance metrics, and emerging trends adopting industry-leading artificial intelligence (AI). These insights allow customer service managers to make better decisions to help improve customer satisfaction and operational efficiency with confidence. 
Dynamics 365 Field Service  improves effectiveness through a new resource scheduling dashboard, integration with Dynamics 365 Supply Chain Management, and technician time entries. Dynamics 365 Field Service is an end-to-end solution for on-site service that empowers organizations to move from being reactive to providing proactive or predictive field service, and to adopt new business models such as outcome-based service, etc. 
Dynamics 365 Remote Assist is a mixed-reality solution available on HoloLens for first-line workers to collaborate with remotely located personnel to more effectively and efficiently get their job done. 
Marketing 
Dynamics 365 Marketing  is a marketing solution that helps businesses manage customer engagement through rich personalization and automation while leveraging their Microsoft assets. Dynamics 365 Marketing remains focused on enabling marketers by enhancing product usability, personalized marketing capabilities with dynamic content for contacts, and integration scenarios with third-party content management systems and Microsoft Forms Pro.  
Customer Data Platform 
Dynamics 365 Customer Insights enhances data profiling enrichment and segmentation capabilities, helping organizations better understand their customer data and derive actionable insights to drive business processes. 
Microsoft Forms Pro 
Microsoft Forms Pro is an enterprise survey solution that empowers everyone in the organization to develop enterprise-grade surveys to collect timely feedback from the customers and employees. With the point-and-click simplicity and AI-assisted features of Forms Pro, everyone has the tools to create, send, and analyze custom surveys that integrate directly into the workflows and the organization's business system. 
Industry accelerators 
In 2020 release wave 1, the industry accelerators are added as a separate section. The industry accelerators that are included in this wave are as follows: 
Automotive accelerator enables you to quickly develop solutions based on entities and attributes that dealerships and OEMs commonly leverage for customer experience and other business processes. These entities include deals, sales contracts, specifications, fleet, warranties, inspection, test drives, branding, business, customer-vehicle relationship, vehicle and equipment, lead, service and after-sales management, and more. 
Education accelerator includes entities around student engagement and additional entities around internships, scholarships, grants, and accomplishments. 
Financial services accelerator allows you to quickly develop solutions based on entities and attributes that banks generally leverage for customer experience and various other business processes. These entities include banks, financial products, referrals, limits, loans, branches, requested facilities, and more. 
Health accelerator allows you to build solutions and create new use cases and workflows with entities focused on enhanced care coordination and the ability to segment patients and providers based on Electronic Medical Record (EMR) data. 
Nonprofit accelerator permits you to develop nonprofit solutions based on entities and attributes that nonprofits usually leverage for constituent management, awards, fundraising, impact tracking, and program delivery. 
Manufacturing accelerator enables you to quickly develop solutions to intelligently onboard and manage your suppliers. 
Media and Communications accelerator enables you to more easily build solutions around a variety of use cases that support intelligent audience and fan engagement. 
Power Platform 
The Microsoft Power Platform empowers users and organizations to analyze, act, and automate on the data to digitally transform their businesses. The Power Platform today is comprised of four products – Power BI, Power Apps, Power Automate, and Power Virtual Agents. It also has two add-ons: AI Builder and Power Apps Portals. 
Power BI simplifies how organizations obtain insights from transactional and observational data. It helps organizations create a data culture where employees can make decisions based on facts, not opinions. For the upcoming release, Power BI is investing in four key areas that drive a data culture: Self-service analytics for everyone, Unified platform for enterprise BI, big data analytics with Azure data services, and pervasive artificial intelligence (AI). 
Power Apps is the industry-leading low-code application development platform that underpins Dynamics 365 extensibility, Office 365 customization, and standalone custom line of business applications for customers around the world. For the upcoming release, Power Apps provides significant improvements for Power Apps developers of all skill levels, improving the sophistication and usability of apps that are created across the web and mobile devices. 
Power Apps Portals are empowering low-code makers to roll out experiences to widespread external audiences. We're continuing to advance Portals' capabilities as usage grows. 
AI Builder is a Power Platform for teams with the business expertise to simply automate processes and predict outcomes to improve business performance. AI Builder is a turnkey solution that delivers the power of Microsoft AI through a point-and-click experience. 
Power Automate makes it possible to grow your business productivity by automating repetitive, time-consuming tasks. Power Automate provides a better way to get things done across your organization through digital and robotic process automation.
For the upcoming release, Power Automate is investing in three key areas: Empowering citizen developers to build powerful automation across the 300+ connectors, UI flows automate mundane, rules-based tasks with point-and-click simplicity whether the app is old or new, on-premises or in the cloud, and enables modeling and running human-driven business process with the modern approval and business process flow features. 
Power Platform offers a wide range of governance and administration capabilities that span Power Apps, Power Automate, and Common Data Service. These capabilities are designed to help the administrators and IT professionals in the organization to help set up, secure, manage, govern, and monitor the use and adoption of the platform and its components across the enterprise. 
Data integration provides built-in connectivity to the Power Platform and more, with data over hundreds of business systems, facilitating rich and intelligent experiences. The Common Data Model provides semantic consistency for canonical business entities across Dynamics 365 and Common Data Service, increasing value and saving time for application developers, integrators, and ISV partners.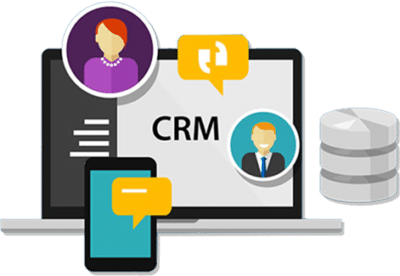 Cynoteck Technology is a leading expert on Microsoft Dynamics 365 and we provide an array of Dynamics 365 Consulting Services to all size of businesses. Get in touch with us for latest updates on Dynamics 365.