"As humans, we're going to make mistakes. It's what makes us human, and most of the time, the most effective way of learning is from a mistake." – Nash Grier
It's always better to try and learn then not trying due to the fear of making mistakes but it is also nice to learn from other's mistakes, therefore we would be telling you the mistakes that the developers generally make while making WordPress website so that you can avoid it when you are using WordPress.
WordPress is a free and open-source platform based on PHP and MySQL to make beautiful and elegant websites to serve many purposes like business, eCommerce, blogging to name a few.
Copy Infographic
1. Choosing the wrong Platform
The main mistakes that developers make while using WordPress is choosing the wrong platform. There are two types of WordPress. There is a blog hosting service known as WordPress.com and then there is WordPress.org that is a self-hosted opensource platform that lets you have complete control on your website.
2. Pay only for what you need
To start with a WordPress website, you only need a domain name and hosting service. The problem is that many popular domain registrars recommend and try to sell other services that are not necessarily required, for instance, privacy protection, security services and more.
To start with, you can skip these services and focus on what is needed for your website to grow and you can purchase services later from the hosting company whenever it is required.
Choosing the right hosting plan is also important when using WordPress. As a beginner, you can always go with a shared hosting account. If you already have an established business, you can go for an upgraded hosting plan.
3. Remember to change the default username
By default, when you install WordPress, it automatically creates the username" admin" with all administrative privileges.
It is always advised to change your username and protect your password by strengthening it using a combination of letters, numbers, and special characters to avoid brutal attacks from hackers who can crack your login and password and take control of your website.
4. Not Choosing an appropriate theme
This is also one of the major mistakes that developers make when beginning with WordPress by not choosing the right theme or design for their website.
There are more than thousands of available WordPress theme and a beginner tries several themes before settling to one and this causes the user to build the same process several times leading to waste of time and energy.
Therefore, it is advised to understand the purpose for which you are building your website and choose the right theme that can serve your needs from the start and stick to it.
Choose a theme that looks equally good on all the devices (desktop, mobile, and tablets), it should be easy to customize and fulfill all your needs, it should work with popular plugins and with Page builders, it should be optimized for speed and performance.
5. Not choosing the right permalinks structure
Permalinks are the permanent URLs for your website pages, post, categories, and tags. It is the web address to link to your content. By default, when you install WordPress, it uses URLs which have day and name in them. Choosing the right permalinks structure is very important for your website. As changing it later can have a significant impact on your website traffic.
If you are a beginner, we would suggest you go to the Settings >> Permalinks page in your WordPress admin area and choosing the Post name among the given options. Do not forget to click the save button at the bottom of the page for new settings to take effect.


6. Staying with default demo content
When WordPress is installed, it comes with default demo content that includes a sample page, a post titled 'Hello World' and a default comment. It also comes with a default WordPress tagline – 'Just another WordPress Site'.
As a beginner, a lot of developers do not remove/change the default content that comes with WordPress installation, giving the search engine a chance to index them, which is not a good practice.
Therefore, it is advised to either delete the demo content or change it to a unique and interesting tagline and content that can create a good impression for your website.
7. Not choosing the right plugin
WordPress gives you immense power to customize and make your website awesome with the help of plugins.
There are so many available free and paid plugins in WordPress that serve different purposes.
It is always advised to use the right set of plugins while using WordPress as all plugins are not good and can impact your websites speed and performance. Especially if the plugins are downloaded from unreliable sources that distribute hidden malware, they can pose a serious threat to your website.
Therefore, always consider a few points before choosing the plugin:
Install plugin only from a reliable source like WordPress.org or companies with good reputation
Search for reviews and support forums for the plugin you are interested in, as they are a good indicator for the quality and functionality of the plugin.
8. Ignoring WordPress Update
There is a myth among developers whether beginners or experienced in WordPress that installing updates can cause their site to break. That's not true.
It is very safe and easy to update WordPress without breaking your site. Not updating your WordPress, leaves your website vulnerable to security breaches.
Not only WordPress, but also your theme and plugins are constantly updated for additional features, bug fixes, and security patches.
9. Forgetting to use categories and tags properly
WordPress comes with the feature to categorize content with the tags. Most of the developers forget to use categories and tags for the content of the website or either don't use it properly. Some end up using categories where they should use tags and vice versa.
There are several websites that can be found using so many categories and no tags at all and similarly, there are websites using thousand of categories but no use of tags.
On the other hand, there are developers who use the excess of categories and tags for the website, which is not a good practice.
So, categories and tags should be used properly to make your website professional and easy for users to navigate.
10. Not paying attention to Website Speed and Performance
With so many websites around serving different purposes, this is one of the most important aspects where the developer needs to pay attention. The user might not be interested in visiting your website if your website takes a lot of time in loading the pages as time is very crucial for everyone.
Not only users, but even the search engines ranks websites higher that have faster loading time.
So, developers need to pay high attention towards website speed and performance for good user experience and to rank higher in search engines.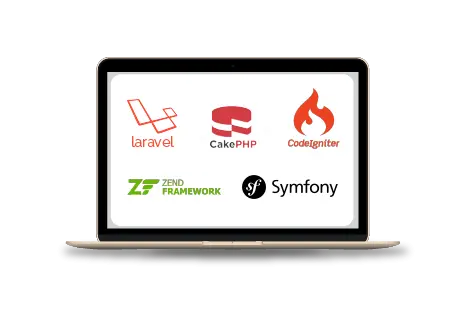 Are you looking for a reliable web development company? Our highly skilled web developers enables us to deliver result oriented web development services. Contact our team to understand, how we can help you in achieving your business goals.