About Top Developers
Top Developers is a globally known platform reviewing for B2B IT service providers. It is a medium that not only has a reputable name on its list but has furthermore carved out multiple new and innovative web and mobile app development service providers. They use an unbiased approach for analysing companies and bring to you a well-researched list of the most successful and best development companies. The team of analysts at Top Developers evaluates companies through rigorous parameters which ensure that only the most competitive firms, enterprises, businesses, and entrepreneurs are filtered through their process. This helps the service seekers to pick a suitable firm from the pool of companies according to their requirements and get the most reliable technology partner for their projects.
Top Developers with the help of its in-depth research and analysis provide you with the listing that is an outcome of core research and analysis based on diversified metrics and criteria. You can easily get the right development companies from Top Developers for your next important project from the pool of millions of webs and mobile app development companies.
Cynoteck recognized as a top .Net developer & development company by Top Developers
Check listing here – Top Dot Net Developers & Dot Net Development Companies 2022 (topdevelopers.biz)
In the year 2021 and at the beginning of 2022, Dot net development companies and Dot net developers are and have always been in higher demand than earlier. Also, web applications today play an integral role in all the business niches irrespective of size and help in capturing a larger customer base.
With that said, Cynoteck is extremely delighted to announce that we have been recognized as a Top Dot Net Development Firm by Top Developers for 2022. We at Cynoteck have years of experience in delivering innovative web solutions and this is the reason we are highlighted by Top Developers among the leading Dot Net Web Developers of 2022, which is a renowned research and analysis platform of IT service providers.
Udit Handa, the CEO of Cynoteck Technology Solutions, said that –
"The importance of our digital presence has never been more pronounced than it has been now, meeting the requirement of most businesses, addressing the challenges that they are facing, and providing them with solutions that they are looking for."
He also added that
"We would like to thank everyone who has made Cynoteck achieve this position as a topmost firm. From our clients to our team, we honor the support we've got from the people around us. We have enjoyed being gone through various challenges during our different projects, and we cannot wait to see what other challenges people have for us." 
It is because of our quality of work and overall affordability of our services, including several factors like our previous work, marketing presence, and most importantly, customer reviews, that we are ranked as a leading trusted provider of digital solutions.
To know more about our products and services, please visit our website: www.cynoteck.com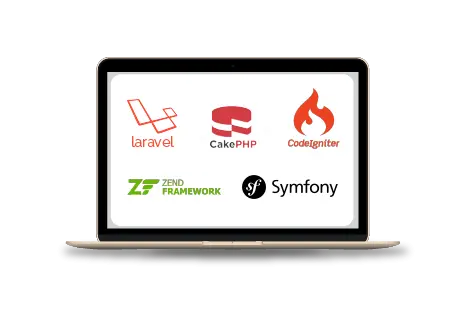 Are you looking for a reliable web development company? Our highly skilled web developers enables us to deliver result oriented web development services. Contact our team to understand, how we can help you in achieving your business goals.