Incorporated in 2008, Cynoteck is based in Minnesota, the US, with its offshore center in Dehradun, India. The company had a very modest start with a team of 3 people and two founders, Udit Handa and Anshul Verma. The idea was to create a world-class IT service company with its delivery center in Dehradun, a city with tremendous talent but limited opportunities.
Our organization is ISO 9001 certified and has received gold Partner status with Microsoft, Bronze Partner Status with Adobe, and a member of NASSCOM. Thus, with several Globally recognized software implementations and innovations to build unique cloud computing solutions services.
"The greatest oak was once a nut who held its ground." Cynoteck's dedication is helping businesses and individuals with innovative tech solutions globally, says Udit Handa, CEO of Cynoteck Technology Solutions Pvt Limited.
Any cloud computing firm can create Web and Mobile applications. But We believe in creating such applications with the unmatched power of technology and an ultimate experience. Our expert team assists in technological factors and grows your business productivity to guarantee you get the most profitable return on investment.
We work with passion and excitement with dynamic clients. We constantly scrutinize with ingenuity to provide creative solutions producing unequaled products.
More than 200 employees work from Minneapolis and India offices that provide MS Dynamics 365 and Salesforce CRM, MS Dynamics ERP System Development, and Web and Mobile application development services. Our expert team members are certified in cloud computing technologies from Microsoft and Salesforce. Numerous projects have been recognized and awarded for quality and excellent service.
GoodFirms helps many cloud computing companies find and promote their products and services. Over 90,000 companies and software are listed on the online research and review portal. Furthermore, GoodFirms analyzes 40000+ genuine reviews and ratings from real customers to help you make the best business decisions.
The research was conducted to determine these listed companies based on quality, Reliability, and Ability criteria. Likewise, GoodFirms evaluated Cynoteck and predicted that the company would soon rank among India's top cloud computing companies.
Our result-oriented cloud computing team specializes in iOS, Android, and progressive web apps in react, angular, node js, web, and mobile applications development and guarantees the most reliable and invariant user experience. We specialize in solving real-life scenarios with codes and primary expertise in CRM consultation, implementation, and support. We cater to all essential services for you.
Besides, we offer digital marketing for your business or have a solid customer relationship process. Our development, maintenance & support services, and offshore development center ease the technology challenges from your team, enabling you to focus on your core competency.
A cloud computing firm shapes the future with responsive applications for many large and small businesses. We provide value to our clients through our power of technology and innovative approach in this advanced technological world. The name Cynoteck comes from Cynosure, Technology, and Knowledge.
Hence, with extensive experience working with various technologies and services, Cynoteck has exposure to multiple diverse industries clients from Fortune 500 companies like Microsoft and JLL. We have maintained a healthy and successful relationship with our clientele, which will soon help the company grab GoodFirms attention amongst the flourishing cloud computing companies in India.
About the Author
Working as a Content Writer at GoodFirms, Anna Stark bridges the gap between service seekers and service providers. Anna's dominant role lingers to form every company's achievement and critical attributes into words. She strongly believes in the charm of words and equips new approaches that work, always with concepts, something new to create, and something unique to enhance the firm's identity.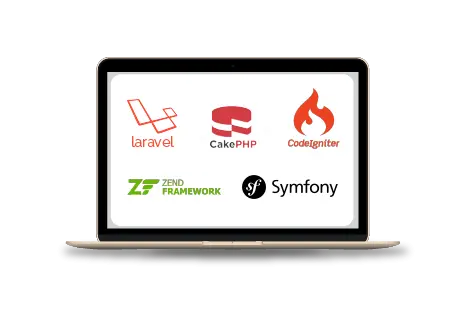 If you need any assistance related to cloud technologies, you can contact Cynoteck Technology Solutions Pvt. Ltd, as we are Microsoft Gold partner and AWS Partner Network and can help you to understand which cloud infrastructure will be better for your business.