Cynoteck Technology Solutions, a prominent name in the technology sector, has welcomed Mr. Tapan Pandey to its ranks as an esteemed AI Consultant. With a remarkable career spanning nearly 15 years in the information technology and services industry, Tapan Pandey is poised to bring a wealth of experience and expertise to Cynoteck's innovative AI initiatives.
His extensive command over these languages and file systems has enabled him to contribute significantly to the research and development of various software solutions in field of file systems in both Windows an Linux Platform, leaving an indelible mark on the industry. 
Moreover, Tapan Pandey has kept pace with the ever-evolving technological landscape, making him an invaluable asset to Cynoteck. His adeptness in utilizing Python and Python-based libraries for Statistical Data Analysis, Data Science, and Machine Learning. This unique blend of traditional programming expertise and modern data science skills positions him as a versatile professional capable of bridging the gap between legacy systems and cutting-edge technologies. 
In his new role as AI Consultant, Mr. Tapan Pandey will play a pivotal role in driving Cynoteck's AI endeavors forward. His comprehensive understanding of AI methodologies and his ability to harness the power of Python-based libraries for advanced data analysis will undoubtedly bolster the company's capabilities in delivering tailored solutions to a diverse clientele.
Commenting on his recent appointment, Tapan Pandey shared his excitement, stating, "I am honored to join Cynoteck Technology Solutions, a company renowned for its commitment to innovation and client-centric solutions. I look forward to leveraging my experience to contribute to the development of AI-driven strategies that will elevate our clients' businesses to new heights."
Cynoteck Technology Solutions' leadership expressed their enthusiasm about Tapan's addition to the team. CEO Mr. Udit Handa remarked, "Tapan Pandey's extensive experience and unique skill set perfectly align with our vision of driving technological innovation. His proficiency in both traditional and modern programming languages will undoubtedly enrich our AI-driven initiatives and enhance our ability to provide holistic solutions."
As AI continues to reshape industries and revolutionize business processes, Tapan Pandey's appointment underscores Cynoteck's commitment to remaining at the forefront of technological advancements. His fusion of classical programming prowess with contemporary data science capabilities promises to unlock new dimensions of growth and efficiency for both the company and its clients.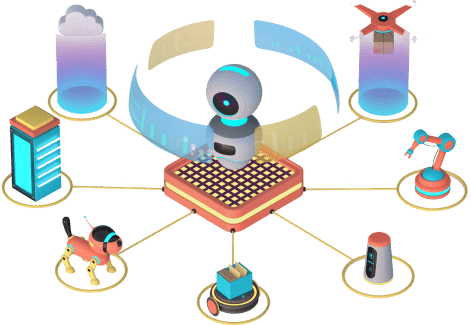 Planning to Leverage AI for your business? We provide AI Consulting to help organization implement this technology. Connect with our team to learn more.