Cynoteck Technology Solutions, a leading provider of innovative IT solutions, has been recognized and honored with the esteemed Clutch Champion Award for 2023. This prestigious award is a testament to Cynoteck's commitment to excellence, dedication to client satisfaction, and exemplary service delivery within the technology industry. 
Clutch, a prominent B2B ratings and reviews platform, annually bestows the Clutch Champion Award upon companies that exhibit unparalleled expertise, exceptional customer service, and consistent high-quality performance. Cynoteck's recognition as a Clutch Champion underscore its unwavering dedication to providing top-notch solutions while prioritizing client needs and satisfaction. 
"We are tremendously honored to be named a Clutch Champion for 2023," expressed by Udit Handa, CEO of Cynoteck Technology Solutions. "We humbly accept this award as a testament to the unwavering dedication, expertise, and hard work of our entire team. This recognition strengthens our commitment to delivering innovative technology solutions while upholding the highest standards of client satisfaction. It inspires us to continue striving for excellence in all endeavors." 
The Clutch Champion Award reflects Cynoteck's ongoing efforts in delivering cutting-edge technological solutions across various industries, including but not limited to healthcare, finance, retail, and more. The company's ability to adapt, innovate, and consistently exceed client expectations has positioned it as a frontrunner in the competitive landscape of technology service providers. 
Cynoteck's approach revolves around understanding the unique requirements of each client and tailoring solutions that address their specific needs. Their client-centric ethos, combined with technical expertise and a passion for innovation, has been pivotal in garnering industry recognition and trust.
The Clutch Champion Award serves as a milestone achievement, highlighting Cynoteck Technology Solutions' unwavering dedication to excellence and its standing as a trusted technology partner for businesses seeking transformative solutions. 
As Cynoteck continues to expand its portfolio of services, maintaining an unwavering commitment to quality and client satisfaction remains at the core of its operations. This prestigious award further solidifies its position as an industry leader, marking it as a beacon of excellence in the realm of technology solutions.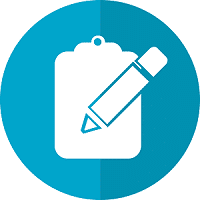 Do you want to implement a CRM system within your organization? Connect with our CRM Experts today!