Cynoteck Technology Solutions, a leading provider of digital transformation solutions, has announced the appointment of Mokhless Ayash as the new Head of UAE Sales in the MENA region. With over 15 years of sales and business development experience, Mr. Ayash is expected to drive revenue growth and expand Cynoteck's customer base in the region.
"I am thrilled to be joining the Cynoteck team and look forward to contributing to the growth and success of the company in the MENA region," said Mr. Ayash. "Cynoteck has a strong reputation for delivering innovative digital transformation solutions, and I am excited to work with the team to build on this success and expand our footprint in the region."
Cynoteck Technology Solutions is a leading provider of Dynamics 365 CRM, Salesforce Development, Mobile app development, Artificial Intelligence, Web application Development, and Digital marketing solutions, catering to a range of industries, including healthcare, financial services, manufacturing, and more. The company's commitment to delivering innovative solutions and outstanding customer service has earned it a reputation as a trusted partner for businesses seeking to leverage digital technologies to drive growth and competitive advantage.
"We are delighted to have Mokhless join our team as the Head of UAE Sales in the MENA region," said Udit Handa, CEO of Cynoteck. "His extensive sales and business development experience will be invaluable as we continue to grow our presence in the region and deliver innovative digital transformation solutions to our customers."
With Mr. Ayash's appointment, Cynoteck is well-positioned to continue its growth trajectory in the MENA region. The company is excited to welcome him to the team and looks forward to the contributions he will make to the company's growth and success in the region and beyond.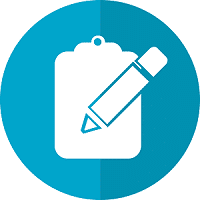 Do you want to implement a CRM system within your organization? Connect with our CRM Experts today!