It gives us immense pleasure to announce that Cynoteck has been recognized as a Salesforce Ridge Consulting Partner, formerly known as a Salesforce Silver Consulting Partner. Our journey, which began in 2008, has been marked by remarkable growth and milestones under our belt. Since our inception, our unwavering commitment has been to deliver top-tier services to our valued customers, addressing small and big challenges.    
Our newly established partnership as a Salesforce Ridge Consulting Partner is a significant step forward, ensuring to enhance our client services and drive innovation within our team. It serves as a testament to our dedication and reinforces our drive to continually improve. 
"We are thrilled and deeply honored to receive recognition from Salesforce for our Managed Services, now operating at the model of excellence. Our dedicated team has consistently delivered outcomes-driven enhancements and innovation for our valued clients," said Udit Handa, the CEO of Cynoteck Technology Solutions. "This acknowledgment signifies our unwavering commitment to expanding our horizons within the Salesforce ecosystem, while also delivering a comprehensive suite of solutions, best practices, and strategies to address the complexities of our clients' Salesforce environments." 
He further added, "We are now better equipped to leverage Salesforce's advanced technology and expertise, enabling us to deliver unparalleled marketing and customer engagement solutions to our clients. Our unwavering dedication to adding value to our customers remains steadfast, and we are determined to maintain our high standards of excellence in this endeavor." 
Also, this partnership grants us exclusive access to Salesforce's invaluable resources, training, and support, strengthening our ability to address business challenges, achieve growth objectives, and set our clients apart with high-quality Salesforce solutions. We are excited to undertake this journey of success and remain dedicated to delivering exceptional outcomes for our valued clients, striving for even greater excellence in the future.  
About Salesforce RIDGE (Silver) Partnership 
Becoming a part of the Salesforce consulting partner network is a rigorous journey. Applicants undergo a demanding selection process, meeting specific requirements and providing essential information. This comprises significant investments in terms of training, certifications, and more. The consulting partners are categorized into four tiers: Base, Ridge, Crest, and Summit. Partners in higher tiers gain access to valuable resources, enabling them to elevate their customers' Salesforce experiences to the next level. 
Salesforce Ridge partners, in particular, are expected to possess strong technical proficiency in deploying and optimizing multiple Salesforce products, specialized knowledge of specific Clouds, and a demonstrated understanding of the Salesforce ecosystem. Additionally, Ridge partners also benefit from access to Premier Salesforce support, expediting client case resolution and the elimination of system obstacles, further enhancing customer satisfaction. 
If you seek a top-notch Salesforce consultant driven by a passion for success, let's connect.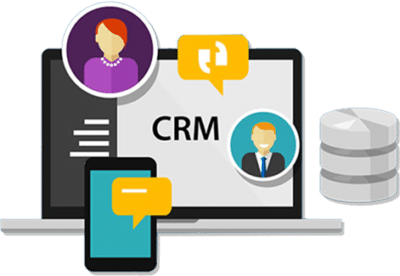 If you are new to automation and confused about Workflow or Process Builder. Need not to worry, we have got you all covered. Talk to our experts and clear all the cloudy thoughts about automation.