The high-end information highway we know as the internet opened new avenues to digitally connect with customers. Microsoft social engagement is a robust and effective method to connect with customer data in a rapid way and form engaging connections with the customer. While the feature Microsoft Social Engagement has been discontinued, Dynamics 365 has replaced it with Dynamics 365 AI for Market Insights.
This platform includes all the advantages of Microsoft Social Engagement such as expediting customer relationship management and tapping on the major social media platforms Twitter, LinkedIn, and Facebook for swift communication with customers. These conversations are categorized into broadly two ways from consumer to consumer and from company to consumer.
The quality of CRM data is enriched with Microsoft Social engagement insights that are a collection of all the views of the customers on Facebook, Twitter, and LinkedIn. AI for Market Insights combines those features with added web and market insight features to bring the most to the CRM.
Copy Infographic
AI for Market Insights allows the business owner to get the invaluable input of its employees, customers, or critics on social media. Smartphones are the major reason behind the accelerated engagement of the customers on social networking sites sharing views and tweets on the company product and services and so it is essential for any business to be involved on these platforms as well.
Today's post will highlight the all-new Microsoft functionality in the software product enhancement that connects Microsoft Dynamics 365 with the Microsoft Social Insight. In the recent jump with the mass-scale use of social media sites, the majority of the companies are investing heavily into online and human resources, for online image branding through social media profiles.
Companies create various social media profiles and focus on establishing their brand value through the daily post to connect well with the consumers. The consumer gets to know about the new product and services through these platforms like Facebook and Instagram posts and prefers to view updates on Tweets, Instagram posts, LinkedIn, Facebook trending news.
Daily Social Media Engagement of the Consumer
Active monthly users on Facebook comes out to be around 2.6 Billion.
Microblogging site Twitter owns active monthly users of around 400 Million
Online mobile photo sharing site Instagram accounts for 1 Billion active monthly users
With a profound database of over 600 million professionals, LinkedIn is one of the most powerful social media platforms for professional networking.
Moreover, the infinite uses of social media are immense. AI for Market Insights gathers customer data from social media site and displays them in a more refined way in the form of graphs and charts in your own language that gives real-time insight into customer comment and conversation consisting of positive, negative, or neutral preferences and tones
The consumer often vents their anger on the disappointment of products and services on social media that is easily resolved by the social media cell of the company on an immediate basis. In this way, the complaints and concerns of the customers are resolved rapidly and swiftly, on the other hand, if the product is liked and enjoyed by the user positive reviews are shared and posted on social media platforms sometimes become viral in a matter of seconds. With AI for Market Insights, bonding with the prospects and generating more leads is a way easier to enhance social presence as the routine sales work of the salespeople gets more accelerated and personalized by sharing smart recommendations as a curated social post on the social networks.
Microsoft AppSource used to provide the option to install Social Selling Assistant from within Social Engagement into MS Dynamics 365 for Sales application. The salespeople could access this Social Selling Assistant Dashboard from the Dynamics 365 web client and from Dynamics 365 for tablets. Now the benefits of this feature are included in the new software, where artificial intelligence and machine learning are used to enhance results.
In addition, salespeople can start off with the social marketing campaign in AI for Market Insights on LinkedIn account as this also gives the flexibility to post on LinkedIn or share any public post. This feature is exclusively available with the Social Selling Assistant in AI for Market Insights. As for accessing the social insight in your own language, AI for Market Insights user interface is available in traditional Japanese, Chinese, and many more languages. To drive sales by resolving customer concerns and capitalizing on the customer's interest, a business must remain in touch with the customers and prospects, by following them on the major platforms, LinkedIn, Facebook, Twitter, Instagram, etc. that facilitate perfect customer engagement with prospect leads with the help of social media, analytical and mobile integration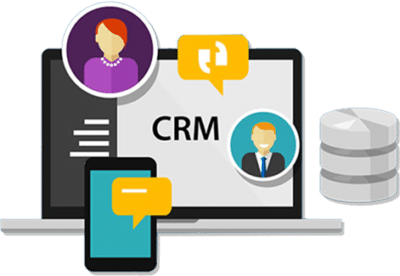 Cynoteck Technology is a leading expert on Microsoft Dynamics 365 and we provide an array of Dynamics 365 Consulting Services to all size of businesses. Get in touch with us for latest updates on Dynamics 365.