The Dynamics 365 for Field Service business application empowers companies to improve customer satisfaction and resource productivity. It help organisations deliver onsite service to customer locations, a seamless and end-to-end service experience. Field Service Applications include Job Management, Resource management, scheduling and dispatch, mobility, service agreements, customer assets and Analytics. It also has some unique features like geofencing and IOT alerts.
Key capabilities of Dynamics 365 for field service
Optimised Work Order Scheduling
Organise field service technician and equipment with flexible scheduling options. Use artificial intelligence to deliver field service in the most efficient way possible.
Use a drag-and-drop interface to book resources.
Filter out the resources based on skills as well as distance.
Identify and organise available resources by category.
Match characteristics of field technicians against the work requirements.
Take customer preferences, and service level agreements into account.
Service Agreement
Manage warranties, terms and conditions, billing rates, materials, expiration dates and more associated with services.
Automatically create recurring service schedules based on agreements.
Classify customer assets with barcodes and serial numbers.
Mobility
Provide native mobile applications with online and offline capabilities. Field technicians can view customer information and receive the information they need, whenever they need it.
Give your field technician access to a full view of customer and incident history.
Provide technician with map to find the exact location and get direction for customer location.
Provide the complete information about customer and case history, contracts, product configuration installations, parts information, and pricing.
Connected Field Service
Microsoft Dynamics 365 for field service enables you to detect and resolve issues remotely with Internet of Things-connected devices. You can see issues before customers become
aware of them and attempt to resolve them remotely because of that you only dispatch field technicians when necessary. It is simple to configure and connect both new and existing customer assets.
Simple to configure and connect both new and existing customer assets.
Decrease number of repair appointments by dispatching fewer field technicians.
Use field service software to look at aggregate device data and identify under performing products.
Perform just-in-time predictive maintenance and preventative maintenance by understanding actual consumption.
Reduce the number of service calls you receive by identifying and resolving issues before they occur.
For whom is field services?
The industries that will be benefited using the Field Service application / module of Dynamic CRM are such companies / organisations / firms that operates on service basis and are focused on delivering / offering the services like on-site installation as well as break and fix repair.
The hurdle in their way is not just to increase the level of their client/ customer satisfaction but also to increase the productivity of the field-based units. Here are some real time examples of such industries that are enjoying the befits of Microsoft Field Service by simply transforming their operations digitally in order to enhance the number of their happy customer and many more profitable processes as well.
Health care – An in-home health care service provider uses the application to schedule and dispatch healthcare workers to administer medicine and other care to multiple patients.
Manufacturing – A medical device manufacturer sells machines to hospitals and clinics, and uses the application to manage maintenance services over the lifetime of the machines.
Utilities – A fiber optic cable utility company uses the application to respond to outages by dispatching technicians to problem areas.
Equipment maintenance – A facilities manager uses the application to deliver maintenance and repair services for heating and cooling equipment.
The Roles in MS Dynamics Field Service
The Microsoft Field Service Management tool covers a vast area that not only consists of the Field Service Technicians but also it serves as the source that provides the perfect tools with all the capabilities to increase the efficiencies of each and every prime roles across the whole service team members.
Customer Service
It includes the creation of on- site visits and work orders via the help of cases to simply prioritize different requests. All by using a simple desktop application.
Service Managers
They will overview the service delivery and can track the performance metrics time to time by using the Field Service application. This high-level overview will also generate the opportunities to normalise the processes and also to enhance organisational productivity
Dispatchers
They will use MS Field Service Mgt tool for the analysis of incoming orders in order to be scheduled for the relevant resources with "Universal Resource Scheduling"
Field Technicians
They use the mobile application of Dynamics 365 for Field Service in order to manage their respective assigned work orders. To accomplish this, they carry either a smartphone or a tablet while carrying out the on-site repairs and work orders.
Inventory Managers
They use this tool to make sure that technicians operating on the field are equipped with everything that they need to complete the required tasks because they also deal with the situations where product need to be returned and attainment of new inventory.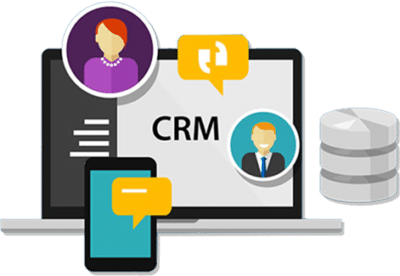 Cynoteck Technology is a leading expert on Microsoft Dynamics 365 and we provide an array of Dynamics 365 Consulting Services to all size of businesses. Get in touch with us for latest updates on Dynamics 365.