Cuttly – Mobile application for On-demand economy
PROJECT DESCRIPTION
Challenge
Most lawn mowing and snow plowing companies aim for you to sign a year-long contract committing you to their services. Cuttly wanted to provide services for lawn mowing and snow plowing using an on-demand mobile app.

If you are only looking for a one time service, it can be difficult to find a willing company. It can take weeks to find someone who has an available time in between regular customers, and by then your lawn has grown out of control.

Fort Wayne, Indiana-based Cuttly, Inc. wanted to make this process easy and handy using an on-demand mobile app for IOS and Android mobile platform.
Solution Delivered
With Cuttly's expertise and local business knowledge Cynoteck created a unique on demand mobile only product that is running successfully in major US cities.

The main aim of Cuttly was to get lawn mowed and snow removal in no time with minimum overheads. Automated workflows and processes resulted in getting the business up and running with least workforce and minimal back office support.

Using Cuttly app one can request to have lawn mowed on demand , and can even track job accepted status, job started status, job completed status, even the transaction are automated.

If one want to be a Cuttly service provider, he can sign up as a provider. Cuttly Pro work as his entire office keeping track of his transactions and work.
Business Value
Native mobile applications published on prominent mobile application marketplaces.

Cynoteck has worked on Cuttly version 1.0 to 2.0. Recent 2.0 version took 8 weeks to update application with more automation features to publish it on App Store.

With IOS, app store app solution, Cynoteck provides a cost-effective offshore delivery model which helped maintain lower cost of project.

Being on application marketplace, there are no infrastructure costs associated with final solution.

Being hosted on IOS app store store platform, the solution is built onto store from start. Hence, it provides flexibility and agility to be scaled up as per business needs. Additionally, Cynoteck ensured that the customization being implemented conforms to industry best practices.

The data collected over devices is helping the users, providers and management taking informative decisions like.

Users are selecting providers based on distance, rating and availability.

Providers are accepting jobs based on availability and rates.

Management is able to find trends in demand, rating and user experience
We deliver the Cost-effective solution within proposed turn around time frame.
Project Details
Technology

Braintree, On-demand services, Push notification, Google Map

Industry

On demand economy
Client Testimonial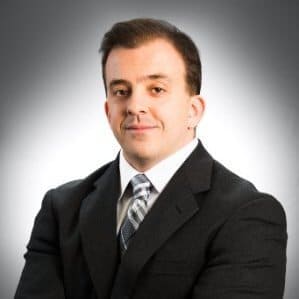 Clinton Beck
Founder for Cuttly, Inc
"I've been working closely with the Cynoteck team for well over a year now. They've helped our team in all phases of product development from concept to launch. From native iOS and Android development to backend databases and web services they've been there to complete all the challenging projects we've given to them. We've not only worked with them for the past year, but we plan to continue to work together in the future. They're not just are a valuable asset to our team they ARE part of our team and we're looking forward to partnering with them far into in the future."