The acquisition of LinkedIn by Microsoft was huge with the purchase setting the computer company back around $26.2 billion. This was actually the largest acquisition in Microsoft's history, and it marked a turning moment. Microsoft purchased LinkedIn in 2016, when some felt the integration of their CRM platform with the social network was inevitable. LinkedIn is the world's primary professional social network and boasts over 660 million users in 2020 and it brings many advantages to a CRM due to the large amount of useful data it holds.
Apart from finding jobs and creating professional networks, LinkedIn is a great tool for recruiting people and generating cold leads as well. With the platform's user base growing every year, it is a useful resource that recruiters and people of all professions use to gain a background in business associates. Let's have a look at the reasons which force us to think: did the Integration of Microsoft Dynamics 365 and LinkedIn Trigger a CRM War?
Emergence of Dynamics 365
Dynamics 365 is a Microsoft program that combines ERP and CRM and fuses it into a single cloud-based platform. That means Microsoft has the power to reach 660 million professionals across the board during the joining of Microsoft and LinkedIn. It goes without saying that customers who need this level of engagement and services exist and they are going to turn to Microsoft for these services.
To consider if the advantages gained through the acquisition of LinkedIn led to a competitive CRM war, we must look at how these added services on a CRM platform were better for the users in term of utility and usability and what effect these features had on the competition. There was a large migration of customers toward the Dynamics 365 platform, so how did the competitors respond?
In the now
A larger number of features and gadgetry does not also automatically mean Microsoft is doing better than the competitors. Experts agree that there is still a long way for Microsoft to go before it becomes the biggest player in the CRM market. As of now, Salesforce commands a 25% chunk of the market share while Microsoft only had a comparatively paltry 4% when they started off in 2015. What Microsoft does have is the financial backing of one of the biggest names in the tech industry as well as other products that add to the Office ecosystem including Outlook.
In spite of this, it is yet to come close to the Salesforce product, a specialized software package that CRM users have just gotten used to. Salesforce is simpler to use and more reliable because of their expertise in this sector.
Microsoft's Dynamics is coming out, all guns blazing not just in the way they are marketing their product right now, but also offering more services at a price point that is cheaper than the competition. Considering just these options, it becomes clear that Microsoft is looking directly at Salesforce with an intent to start a war. Their marketing materials in fact take a thinly veiled swipe at Salesforce, calling out the price difference. Microsoft claims that their services are up to $470 cheaper to use per month.
Following the acquisition of LinkedIn Dynamics 365 market share did in fact grow and they saw an expansion in their user base, but Salesforce remains the most popular CRM for now. Through years of competing, both software now offers extremely competitive and similar features, with the exception of the LinkedIn capabilities that come with the implementation of a Dynamics 365 CRM. Some expect to see Microsoft's market share to slowly rise if things continue in the same trends that they are currently going.
An interesting thing to note is that Salesforce actually tried to purchase LinkedIn at the same time as Microsoft but was outbid by the tech giant. This in itself was a mini war between the CRM companies and goes to show how important the acquisition of the professional networking platform is to the success of a CRM solution.
Quality comes first
While people do like to pay a smaller price, that is not the only determinant for those who use CRM services. The quality of the services and the software is paramount. It is not just that Microsoft is offering a suite of services for cheap right off the bat that draws people in.
The running and operating costs at the end of the day can add up to quite a bit in the long run. LinkedIn integration opens up services that were previously only possible to attain after heavy investment in analysts, data miners, and acquisitionist. Through Dynamics 365, a lot of data will be made readily available to subscribers. So, by bringing a host of services under one banner and offering prices that the competition cannot afford to operate at, it is pretty much the makings of a classic price war.
We have seen this play out with Salesforce trying to retaliate at the growing success of Dynamics 365 through moves such as hiring the ex- vice president of product management from LinkedIn, Doug Camplejohn. Camplejohn was working on a tool that would help salespeople use LinkedIn to find prospects when he was working for the social network company. This was a huge hiring move on Salesforce's part in 2020 and we have yet to see exactly how it will play out.
Based on the growth of Microsofts Dynamics 365 and the retaliation from Salesforce, we can see that the acquisition of LinkedIn did in fact start a sort of war between these two CRM giants.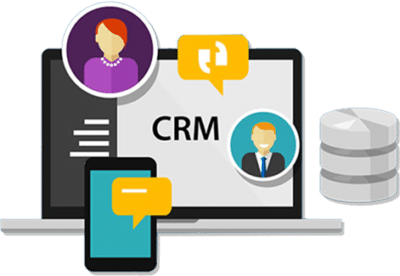 Cynoteck Technology is a leading expert on Microsoft Dynamics 365 and we provide an array of Dynamics 365 Consulting Services to all size of businesses. Get in touch with us for latest updates on Dynamics 365.
Source:
https://www.cnbc.com/2020/01/27/salesforce-hires-linkedin-executive-doug-camplejohn-to-run-sales-cloud.html