There are plenty of CRM (customer relationship management) systems out there in the market and Salesforce happens to be just one among those. However, Salesforce still leads the way and that's because it has a lot to offer.
To begin with, Salesforce isn't a traditional CRM system. It is an online service. To be more specific, it's a cloud-based system. All you need to do is log in through a browser and you're in. There aren't complex installation processes to be followed for each individual computer.
If you've read anything about cloud computing, you know it has its own set of very useful benefits. Salesforce offers those very same benefits, along with top notch CRM functions.
Copy Infographic
For example, you can be located in any corner of the globe and access the Salesforce CRM system. Imagine going all the way from the US to a country on the other end of the world like China, Japan or India and being able to pick up work right from where you stopped without having to physically carry it with you or depending on anyone else.


Key advantages that Salesforce offers
Firstly, it's fast. When you sign up for a CRM service, your obvious expectation is to have it running right away. Well, that's what you get with Salesforce – instant access and operation. You don't have to wait for a whole year, which is the case with traditional CRM systems.
Secondly, Salesforce is easy to use, which is very important. You don't want to spend considerable effort trying to train your teams. With Salesforce, a crash course is all you need. Your teams can figure out most of it themselves.
Finally, Salesforce is effective. It's easy to use and offers plenty of customization. Needless to say, that translates to a healthy looking bottom line
Sales
When it comes to small business sales software, Salesforce is right up there.This application can provide your business with a detailed view of every customer at the click of a button. You can record every single transaction, their order status, pending invoices, purchase history, and basically everything that can help you sell again to those very same customers.
Unlike Salesforce, most CRMs offer this kind of functionality only to the big names.
Salesforce also goes beyond just providing contact details for you to work with. For example, it can qualify leads, ensuring that your strategies and efforts are directed towards only the most rewarding prospects. It can also remind you to fulfill your scheduled contact programs, automatically. So, you won't have to constantly remind yourself about contacting certain customers or monitoring deals that are still being worked on.
Salesforce doesn't promise to take every lead and turn it into a sale. However, as an effective CRM tool, it does provide key insights about your sales process in order for you to improve your future strategies. It helps you collect and study the data it stores. As a result, you get to continuously work on and improve your sales activities, growing their effectiveness with each new opportunity.
Scalability
As a small business, your contact book is your most valuable resource. In the beginning, this contact book may be small and probably stored on a spreadsheet. But, as you grow, this contact book is bound to grow as well. Eventually, you won't be able to maintain a simple contact book.
Salesforce eliminates that problem because it's a scalable solution. It grows with your business. Apart from helping you store every bit of detail about every customer you've come across, it also helps you further your business.
Salesforce is built to help small business grow, while also accommodating their growing needs.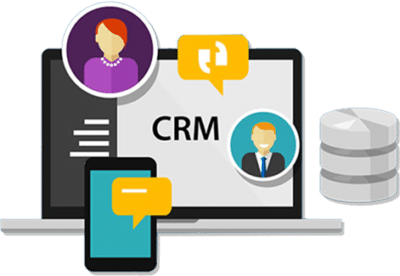 If you are new to automation and confused about Workflow or Process Builder. Need not to worry, we have got you all covered. Talk to our experts and clear all the cloudy thoughts about automation.