So, the results are finally out and CRM is clearly the winner. According to a Gartner study, Customer Relationship Management software revenues in 2017 were much higher than that of DBMS (Database Management Systems) revenues.
In other words, CRM is the largest in the global software market.
CRM software revenue, on a global scale, amounted to around $39.5 billion, last year. In comparison, the revenue generated by DBM systems was only $36.8 billion. According to Julian Poulter, Gartner's Director of Research, the trend will likely continue in 2018.
He believes that CRM software revenue this year will continue to be the highest in the software market. He also predicts that the market itself will become the fastest growing market. In fact, it already is, with an estimated 16% growth rate.
Factors that will drive further growth
Poulter suggests that most of the growth will be led by "voice of the customer", lead management, and field service management. Each of these segments is predicted to experience 20% growth or more. Much of the growth in the CRM software market is being attributed to the growing need among organizations to acquire a 360-degree view of the customer.
Organizations do not want to establish information silos. Gaining a "complete" understanding of the customer provides more valuable insights. It also allows for the better application of AI, which, in turn, makes users of CRM systems more effective in their functions.
Another interesting event is that the shift to CRM solutions is occurring at a time when there's a huge movement towards "segment-of-one" marketing, which focuses on the utilization of AI to create customized homepages for each customer.
By 2020, market predictions indicate that around 85% of retail consumer experiences will be shaped by AI.
Challenges
Of course, CRM's path to dominance will be met by challenges. One of the biggest challenges faced by CRM currently is GDPR compliance. This will definitely cause CRM and associated security costs to go up. General Data Protection Regulation (GDPR) is a European regulation that aims to boost data protection and hand over more control to European consumers.
Naturally, this will have an impact on CRM solutions and their adoption. CRM systems are designed to collect voluminous amounts of personal data. This data is stored in these systems for considerable periods of time, which puts businesses at significant risk of non-compliance with GDPR.
According to Gartner, the cost of compliance with GDPR will increase over the next few years, especially with regard to CRM, CX (Customer Experience), and Information Security. Some of the areas wherein significant investment will be required are marketing technology, security information, event management, data loss prevention, security consulting and so on.
According to Bart Willemsen, another Research Director at Gartner, compliance with GDPR is something that organizations should take seriously. The deadline to achieve compliance is May 25th. Today, more than ever, there is a great demand for the protection of customer data. If companies fail to adhere to the new standards, they risk losing tremendously.
For instance, with GDPR, European consumers will now have the ability to close their accounts and even provide false data to safeguard their personal information. This can be a problem for companies that rely on CRM software.
CRM solutions are also ripe for privacy violation allegations, which will attract GDPR sanctions on the organization. So, application leaders need to make sure that there is robust control over personal data use across the data lifecycle. They also need to protect processed personal data in order to prevent it from being used beyond the established use cases.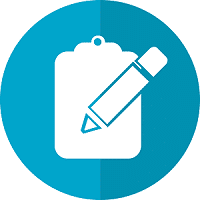 Do you want to implement a CRM system within your organization? Connect with our CRM Experts today!