The telephone came into existence in 1876, all thanks to a man called Alexander Graham Bell. Bell's device single-handedly changed the way humans communicate and it's still doing it. Now, we could argue that the phone isn't an exclusive invention and that most of the early inventions still play a key role in the current era.
Of course, they've all evolved in their own specific ways, but most of them stay true to their roots. The automobile, for instance, was invented in the same time-period as the phone and has come a long way since then. But, it's primary function is the same – transport person X from point A to Point B.
The phone, however, evolved to become a revolutionary device all-over again. Today's phone, also known as a mobile phone, is more than just a tool to call people. It's a camera, it's a music player, it's a mini TV and a whole lot of other things.
So, to think that it has no role to play in today's digital landscape is foolish. Despite advancements such as the cloud impacting communications technology, the phone still plays a relevant role and will likely continue to do so. In fact, it's the technological equivalent of a cell's nucleus. Every other major technological development that you see is linked directly or peripherally to the mobile phone.
In fact, that's exactly what we are here to discuss – the benefits of telephony integration with your CRM system. Modern CRM tools are extremely powerful and integrating telephony can open up doors to a range of benefits.
Here are the top reasons why consider telephony integration with your CRM.
Time Savings
Features such as click-to-dial can save precious hours for your business, which is the same as saving money. We all know how chaotic business environments can get and the last thing you need during these times is having to manually dial-in numbers.
This results in an efficiency drop and an increase in customer frustration. After all, nobody likes to wait in a queue. With integrated telephone, your sales and marketing teams can get in touch with a customer by simply clicking a button on the CRM dashboard.
Automation
As we mentioned in the previous paragraph, the last thing customers want to be told is that they're being made to wait. This can be infuriating when the customer has already been waiting for long. However, with CRM and telephony integration, it becomes possible to determine the nature of the call based on data from previous interactions that have been logged into your CRM's database.
Once the nature of the call is predicted, the CRM system can be programmed to direct the call to the right department or professional, thereby cutting down on waiting time and increasing accuracy of response.
Personalized Communication Approach
Salesforce, in one of its studies, found that 52% of customers were likely to change their brand if they felt that they weren't receiving personalized communications. Customers tend to prefer brands that are willing to go the extra mile for them.
Telephony integration can help with this by providing sales and marketing personnel important data about the client, which have been collected through interactions in the past.
Dispute Resolution
Disputes are often raised by customers. There's very little you can do to change that. However, you can boost your reputation by offering appropriate solutions. Telephony integration with CRM can make this possible by the creation of call records.
The records can be accessed at any time and provide teams with insights on how a certain issue was dealt with in the past. Apart from that, the call recording can also improve the speed and efficiency aspects of dispute resolution.
Lastly, it can also aid in training future customer service teams.
Copy Infographic
Are you ready for Telephony Integration with your CRM to increase the quality of customer services & streamline your business process? We are excited to help you!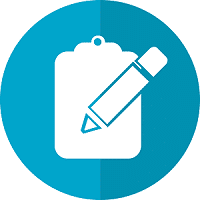 Do you want to implement a CRM system within your organization? Connect with our CRM Experts today!