When compared to large enterprises, it cannot be denied that small businesses tend to appear like the underdog. Obviously, they lack the resources and the capital that large enterprises possess. However, technology is a great equalizer, and small businesses can leverage that to their advantage.
You see, small businesses don't suffer from the "ailments" that big businesses do. For instance, they do not suffer from the existence of a bureaucracy. As a result, it's easier for small businesses to adapt to market changes. In fact, when it comes to CRM strategy and technology, small businesses can gain an upper hand.
Large companies leverage CRM as a solution to build bridges between internal departments. The "distance" between departments in a large organization can be significant. Sales, marketing, research & development, product development, and organizational leadership, more often than not, tend to be on different pages within a large enterprise.
Needless to say, this is a huge challenge for CRM solutions designed for the enterprise.
However, the small guys don't face this kind of complexity. It's easier for them to establish relationships with customers while also ensuring inter-departmental cooperation.
How adaptability helps
CRM solutions for the enterprise are optimized to cater to multiple areas. They rarely have a focused approach. After all, these solutions have to accommodate a range of tasks and functions, such as lead conversions or macro predictions. Even the automation they offer is comprised of a complex web of tasks and functions.
Though effective, such solutions are just too much to handle for the small business. This is why small businesses need CRM solutions that meet specific needs and are customizable. CRM solutions aimed at small businesses should also be easy to use and provide significant benefits.
The need for flexibility
A CRM must able to deliver on its promised ability to help SMBs achieve their goals. For this to be possible, the solution has to be flexible enough to cater to an entire range of industries. Small businesses often collect the best rewards when they adapt their CRM to work with complex data sets.
The whole "all-purpose" CRM approach isn't necessary. Each business has its own specific requirements and goals. Needless to say, this also causes a differentiation in the data each business needs. Businesses have begun to realize this and are now demanding CRM solutions that are relevant to their industry.
Small businesses need to look for CRM solutions that are flexible enough to collect the data sets that are in line with their respective industries while also being scalable. This will ensure better engagement at any given point of the business's progress.
Going mobile
This is the mobile era, and it doesn't have to be said time and again – your customers are all on mobile devices. This had led to a demand in the need for mobile CRM solutions, which, in turn, have boosted sales performance and allowed businesses to stay connected with their customers anytime and anywhere.
It's all about relevance!
The best CRM solutions are those that are optimized to offer a specific and relevant set of features and functions. These solutions allow businesses to access key data at the click of a button or the tap of the screen.
Today, the CRM industry is working to offer such solutions to the small business sector. It has understood just how valuable the ability to capture relevant and complex data sets can be. Businesses are being helped with more sophisticated data collection systems. There is a greater focus now on increasing data entry adaptability and offering industry-specific features.
All small businesses have to do is leverage these solutions in a strategic manner.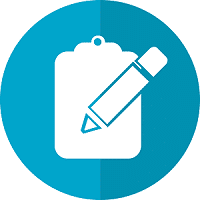 Do you want to implement a CRM system within your organization? Connect with our CRM Experts today!